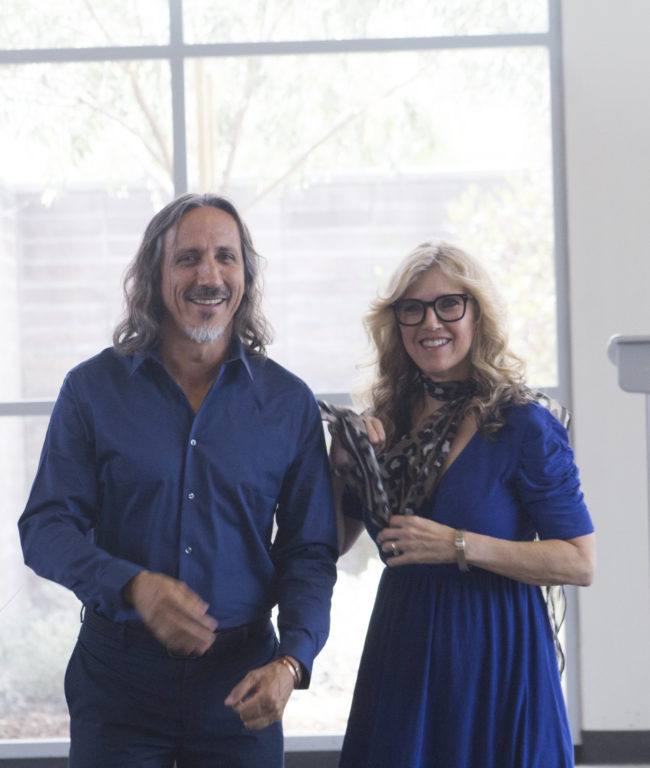 The position for Academic Senate president has not been contested in four years, but that is changing this semester.
Professor of Computer Applications & Office Technologies Jill Binsley said she is eager to have competition.
"We haven't had two people running for president in a long time," Binsley said. "It's exciting when we have more than one candidate for the position."
The candidates are Professor of Communication Studies Barbara Anderson and Fernando Oleas. Both candidates have been working at Pierce for more than a decade, and held numerous positions throughout the years.
Much of the forum centered on the relationship between faculty and administration.
Both candidates agreed that the faculty-administration relationship needed improvement.
But the candidates seem to diverge when it came to how best to deal with administrators.
Anderson, who has worked as a dean, envisioned a cooperative view for the future where the senate and the administration can share a more collaborative role together.
Oleas expressed his belief that to get things done, faculty must be more persistent.
"Administrators are not bad people, but they are business people," Oleas said. "Faculty views things from the student success perspective. Administration views things through a business perspective. So that is why we must be vigilant."
Oleas explained that this divide can affect the way Pierce is run. He explained, for example, how the administration was not releasing funds that were promised for improved Wi-Fi. Oleas said he persistently lobbied the district until they released the money.
"Sometimes I sound like a broken record. I repeat things a lot," Oleas said. "But because I sound like a broken record on the district level, they manage to listen to us. And that is the reason why we have Wi-Fi."
Anderson stated that the faculty should try to build a better and more inclusive relationship with administration.
"They're here for a limited amount of time, but we're here for the long haul," Anderson said. "We really need to train our administrators on how we want them to treat us. One of the things I would like to do is help grow a better treatment of the senate."
Anderson said she believes that she is a good choice for the next Academic Senate president because of her experience helping faculty address their goals.
"We need to have leaders that are able to bring out the voices of others. And I have worked with developing faculty leadership throughout my entire career," she said.
Anderson said her experience working as an administrator would be an advantage.
"I was the vice president of Honors Transfer Program. I was Dean of Academic Affairs. I've had a variety of roles," Anderson said. "I feel like the information I've gained with that has given me insight on how to work well with the administration."
Oleas believes his experience as the former Chapter President of American Federation of Teachers helped him form meaningful connections with the Board of Trustees.
"I was able to secure good connections with the Board of Trustees," Oleas said. "When something happens at Pierce, I go to the Board of Trustees. I meet them in person. I address the issues that we have and make sure they implement the changes that we need. I'm very well connected."
Despite the competition, both candidates wished each other the best of luck.
"Vote for me. Vote for him. Either way, I'll be buying you all beer next Monday," Anderson said.