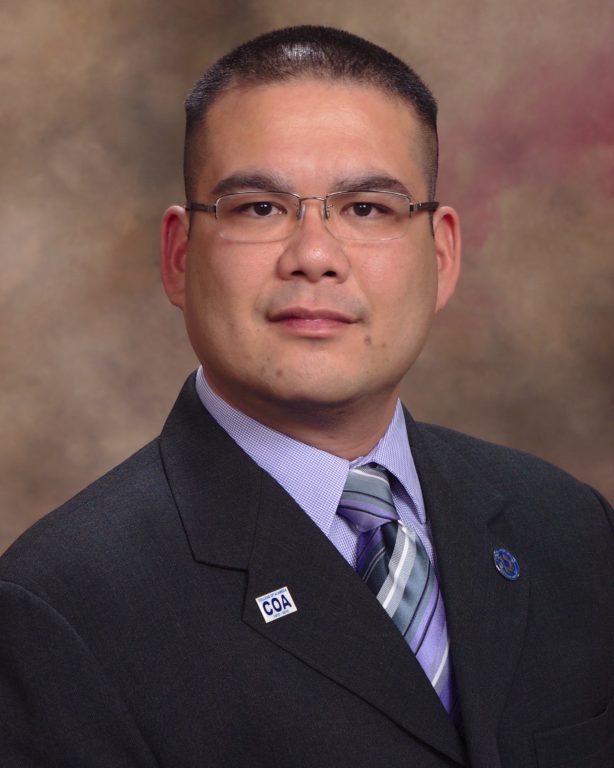 By Blake Williams, Natalie Miranda, and Felipe Gamino.
After a year-long search, Alexis Montevirgen was nominated May 13 to be Pierce College President, pending approval of the Board of Trustees.
The Board is expected to consider and approve the appointment at its next meeting on June 5, according to Los Angeles Community College District Director of Communications William Boyer.
Montevirgen, who will be Pierce's youngest president at 40 years old, said in an email interview he is honored to be selected.
"I am extremely eager and very much look forward, once approved by the Board at its June meeting, to join Pierce College as your next President," Montevirgen wrote. "I consider it an honor and a privilege to have been selected as the candidate being presented to the Board to fill the position, and I am confident that my extensive background in higher education, and in particular, the California Community College system, prepares me well to join a campus community of students, faculty, staff, and community members who are committed and passionate about student success."  
Several dozen candidates applied from a national pool for the position. The Chancellor and College Search Committee was looking for a candidate who is committed to student access, success and equity, takes strategic risks, communicates effectively, builds strong teams, develops effective external partnerships, and has a strong financial and operational ability.
Montevirgen believes he fits the position well and is excited to start.
"In considering whether or not to even apply for the presidency when it was first brought to my attention back in December, I paid particular attention to the desirable qualities that were listed on the position announcement, and after reading through each of the desirable qualities, I was sure that I was a great match for what the college needed and was looking for in its next president," Montevirgen wrote. "While this will be my first presidency, I have been very intentional in looking for an institution like Pierce College and the Los Angeles Community College District where I can see myself being at for an extended period of time, and hopefully even being the institution that I ultimately retire from 15-20 years from now."
The candidates went through a series of interviews with the Search Committee, Chancellor Francisco Rodriguez and Board of Trustees. Montevirgen was one of five finalists, according to Rodriguez.
"Dr. Montevirgen emerged from a pool of excellent, well-qualified finalists," Rodriguez wrote in an email interview. "He possesses the educational and professional background that align exceptionally well with the responsibilities and vision for the position."
Montevirgen is expected to start on Monday, July 1. He will replace Larry Buckley, who is acting as Interim President.
Rodriguez thanked Buckley in an email addressed to the Pierce community.
"Let me also take a moment to especially and personally thank and recognize Dr. Larry Buckley for his outstanding and principled leadership throughout the last academic year at Pierce," Rodriguez wrote. "He navigated Pierce through its transition in leadership this past year with grace, a deep sense of care and professionalism."
Currently, Montevirgen acts as Vice Chancellor for Student Affairs and Enrollment Management at Indiana University, Northwest, and he has been there since 2014.
He started in 2006 as the Director of Student Life for the San Jose/Evergreen Community College District.
Montevirgen has previous experience in the California Community College system. Starting in 2009, he served at the College of Alameda in the Peralta Community College District, Alameda, Calif., as Dean of Enrollment Services before becoming Vice President of Student Services.
He worked for the California State University (CSU) system for several years and held internship positions with the University of Pennsylvania and University of California, San Diego.
Montevirgen has a doctorate in education from CSU's San Francisco State University; a master's in education from the University of Pennsylvania, and a bachelor's degree from U.C. San Diego.
James McKeever, one of the Screening and Interview Committee members, said he is hopeful that Montevirgen will move the campus forward.
"This is a diverse campus that is predominantly Latino and hopefully he starts doing more things for the population that actually comes here," McKeever said. "Our previous president did a great job at hiring people of color and we need to corporate other portions of the community, especially in areas that we service the most."