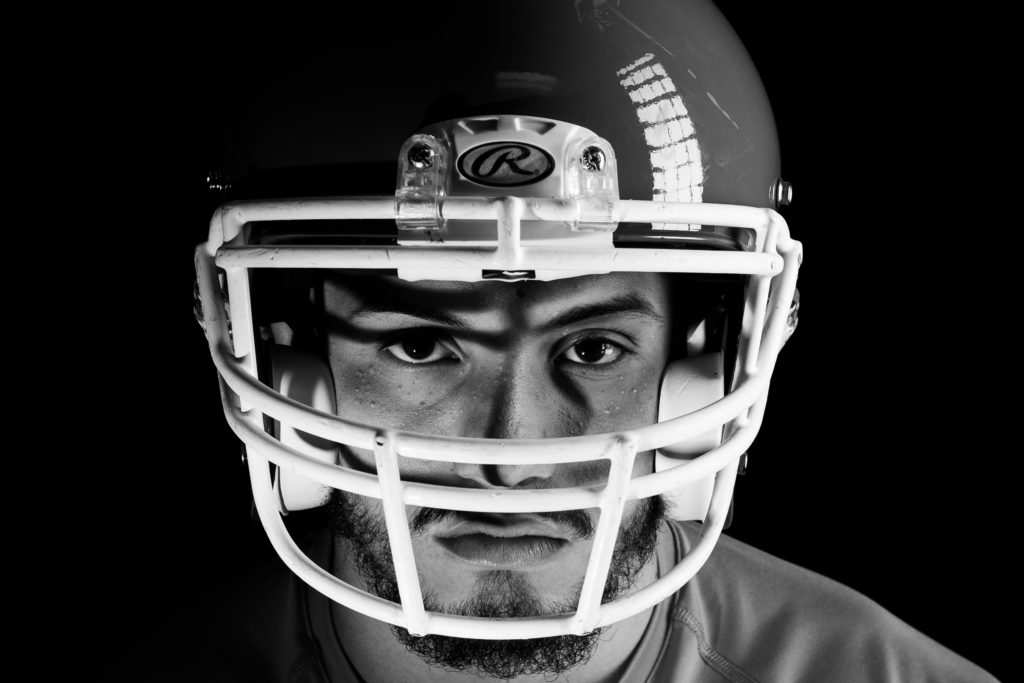 The goal for most junior college athletes is to move on to a four-year school. Hours in the gym, practices, games and determination in their classes are what will get them there.
For safety Jayme Colon all of the above payed off as he committed to attend Lake Erie College, a Division II program in Painesville, Ohio.
Colon said he is grateful for the opportunity to play for the Storm.
"I'm just ready to go and do what I love. Play football and get an education," Colon said.
Colon said he had offers to play for Division I programs, but the obstacle was that they wanted him to be a December grad. Colon will be graduating Pierce next month.
Colon said that he is motivated to go in July and meet his new coaches and teammates.
"They were good people. The  head coach called me personally and also the defensive coordinator and they spoke with my mom and she liked them," Colon said.
Colon said that going to another state won't affect him because he was used to it.
"I came from Florida to play here so I think it shouldn't be tough for me," Colon said.
After playing at Lake Erie, Colon wants to go pro, but if there are no opportunities he will become a physical therapist.
Colon was on the team that saw the coaching shakeup with former head coach Jason Sabolic and defensive coordinator Torry Hughes being fired after the game against LA Southwest College, allegedly due to decorum violations.
Colon said the firings caught him by surprise.
"It threw me off for a bit, but at the end of the day we stood together, played football and we kept getting better each day," Colon said.
James Sims stepped in to be the interim head coach and Colon said he learned a lot from playing under his guidance.
"He was a really good coach when he stepped in. Helped us improve in every aspect of our game," Colon said.
In addition to playing safety, he was a linebacker in high school. Upon arrival, he switched positions as it would fit his size better.
"I spoke with coach [Lucas] Melo. He coached me in high school and told him that I wanted play a different position and he told me to just come in and work hard that they will see how things go," Colon said.
During the offseason, a new head coach was announced. Carlos Woods took reigns of the program.
Many players who were freshman left to play for other colleges, but Colon decided to stay at Pierce.
Woods said that when he met Colon he knew he was going to be a key factor in his first year in charge. At the same time he wanted to make sure he was eligible and was on track towards graduation.
He said that many left because no one knew who was going to take over the program, but acknowledged the players that stayed.
"I not only told Jayme, but the returners that I was proud of them and it showed a lot as human beings," Woods said. Stepping up on their faith and trusting that the administration was going to make the right decision and at the end of the day it was going to work out."
Woods said that Colon was integral part of the team that had their first winning season since 2013 as they finished 6-4.
"He played a huge role in lining up the guys and making sure everyone was on the same page and he was good tackler. Having him on the field was an extension of our coaching staff just because of how talented he is," Woods said.
Woods said that Colon will be successful at Lake Erie and he will make an impact just as he did with the Brahmas.
Athletics Counselor Joseph Roberson said that he is happy for Colon and knows he will do great.
"He has worked hard for his opportunity and to me the fact that he is going to a university to continue his education and play. Some athletes are concerned about what division the school is, for me the priority is to continue on, competing and moving forward with your life," Roberson said.