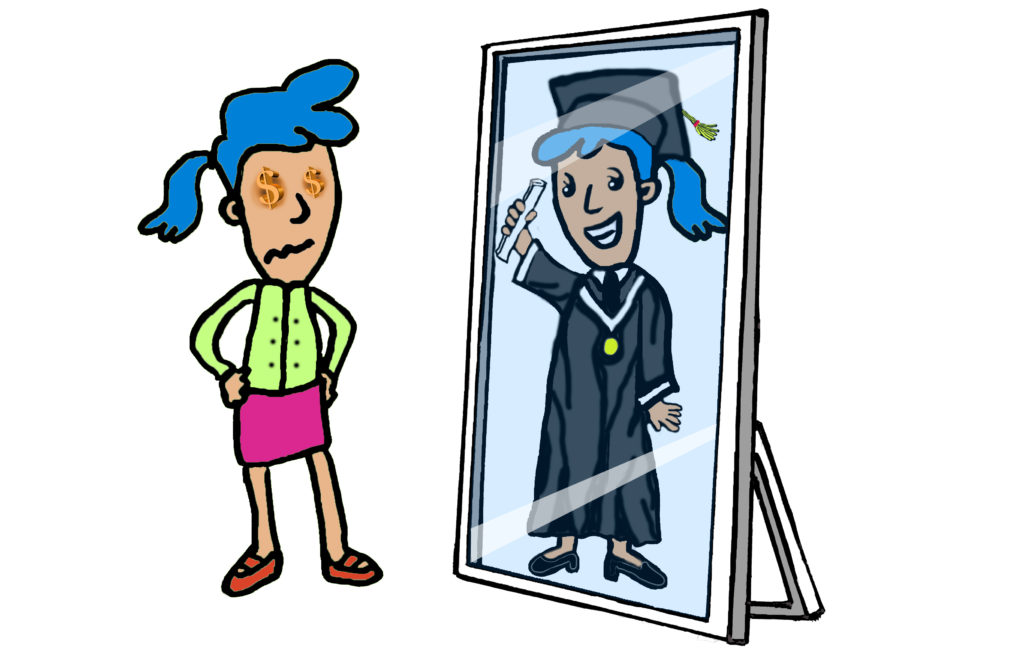 Paying to participate in an event that celebrates your accomplishments is a strange concept, but that's normal for college graduations.
After students pay for and finish all the classes needed to earn a degree, they are expected to purchase a cap and gown so they can participate in the graduation ceremony.
The problem is that can be a financial burden for some students and even cause environmental harm. Pierce could help solve this problem by creating a program that lets students donate their gowns when they are done with them so other students can borrow them.
The cost to buy a gown at the Student Store is $40 and if you want the sash to go with it, it's an extra $44. You can find cheaper gowns online for around $25 but even that can feel wasteful for some people, especially when it's going to be used for a few hours before being thrown away or packed up.
Allowing graduating students to donate their gowns after the ceremony to be used in the future would allow everyone to participate.
Also, Reusing gowns can be an environmentally friendly option because most gowns are only used for a few hours and many of them end up in the trash.
According to wehatetowaste.com, in the past 30 years, more than 100 million gowns have added to the waste stream. This is a problem because most gowns are made out of polyester, which is a non-biodegradable plastic and these gowns can be reused from 10-12 times, according to budgetdumpster.com.
All Pierce would need to do is collect them, clean them and store them. It would be a cheap program that could help many students and Earth.
If Pierce couldn't run the program on its own, there are companies they could work with, such as University Cap & Gown, which have rental and reuse programs that they customize for any school.
According to the company's website, they look to "Provide programs to schools, colleges and universities that encourage reuse of souvenir gowns.  Our souvenir gowns are constructed so well they can be used an average of six times, not just once. Numerous years of testing has proven our reuse program to be a successful solution for environmentally conscious academic institutions."
By making a gown closet program, Pierce can help students financially and go green for graduation.