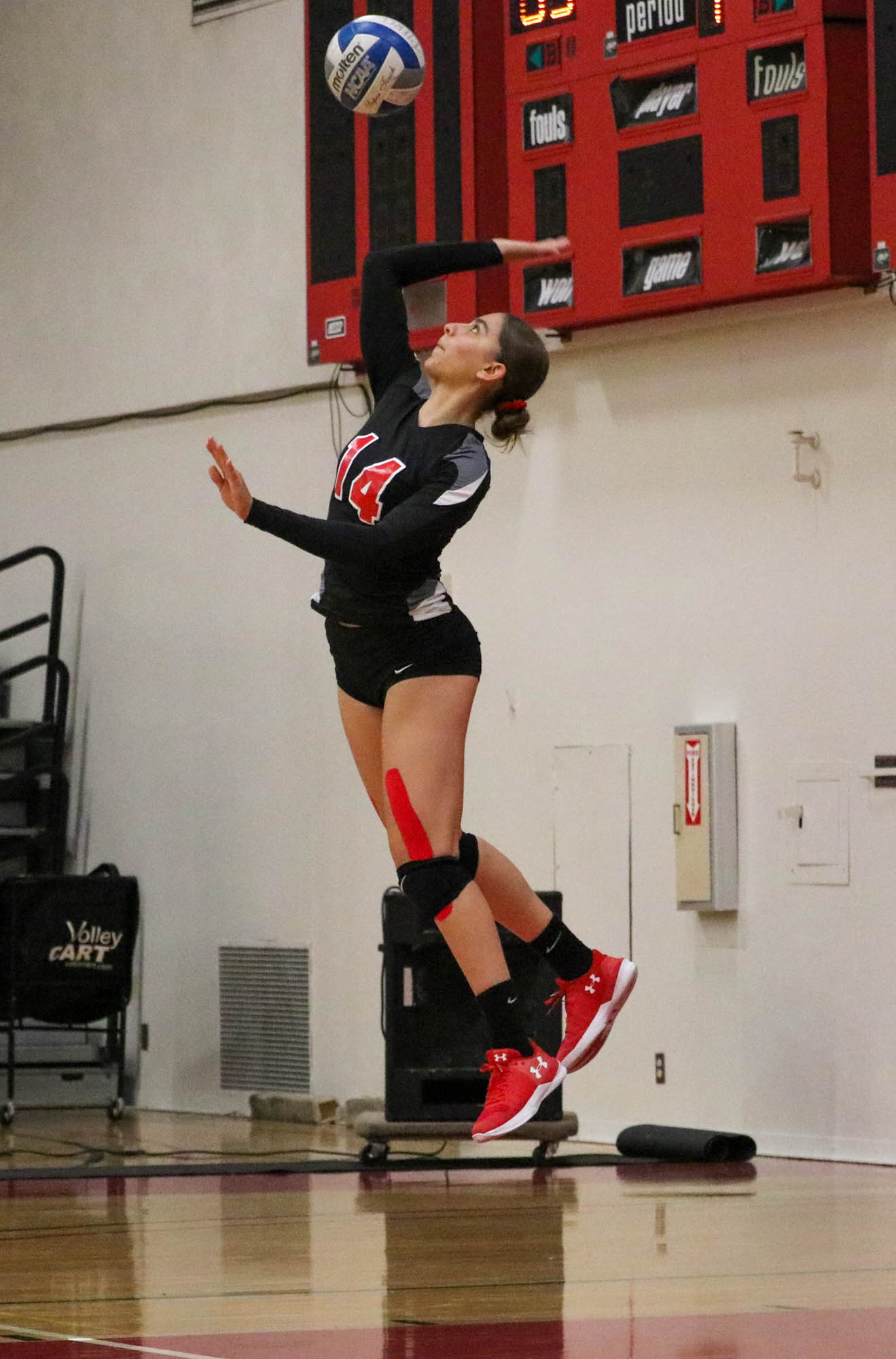 Women's volleyball returned to Ken Stanley Court as they faced the Moorpark College Raiders on Sept. 27.
The visitors dominated throughout the game winning in straight sets (25-8, 25-15 and 25-18).
Libero Rochelle Kohantab said that despite the result, she was proud of how they played against the Raiders.
"It doesn't feel like a loss," Kohantab said. "I think this was our best game of the season. We definitely played better than we played our other two games."
Service errors also proved costly for the Brahmas, as it would be easy points for Moorpark.
When the Raiders would do roll shots, the team would struggle.
Head coach Edison Zhou said they need reinforcements.
"We had great team work, a lot of great hits and passes, but we need more hitters," Zhou said. "The middle hitters just started learning how to play middle because it's a new position for them."
During the third set, Pierce showed signs of life by tying with Moorpark on two occasions.
The Raiders wrapped the game up, winning 25-18 in the third set.
"It honestly could have gone either way," Megan Wall, Moorpark's outside hitter, said. "They played really well, and so did we. The scores ended up being what they were, but overall it was a good match."
Assistant coach Carrie Wright said the team was really competitive. 
"They stayed cheering. They played really well as a team tonight. I feel like everybody felt their positivity and their energy," Wright said.
Moorpark head coach Adam Black said every win is good.
"I'm a believer that all the coaching happens at practice," Black said. "If we're able to do all the good work at practice and coach them up and train them up, then hopefully, in theory, they are good enough to transfer that on their own." 
 Wright said this season's volleyball team has younger middle blockers who are being trained to watch the setter make fast decisions. 
Her goal is to have each player grow in their position by increasing their skill level and overall knowledge of the game. 
"Even though we lost, I feel like we made progress in the game and we had some amazing hits," Wright said. "When we went over the match, everybody was saying what a great match we thought it was. Every game we've gotten better, as far as our timing and being in the right spot."
The Brahmas drop to 1-3 in the season and return to action Wednesday against Hancock College. The game is scheduled for 6 p.m.