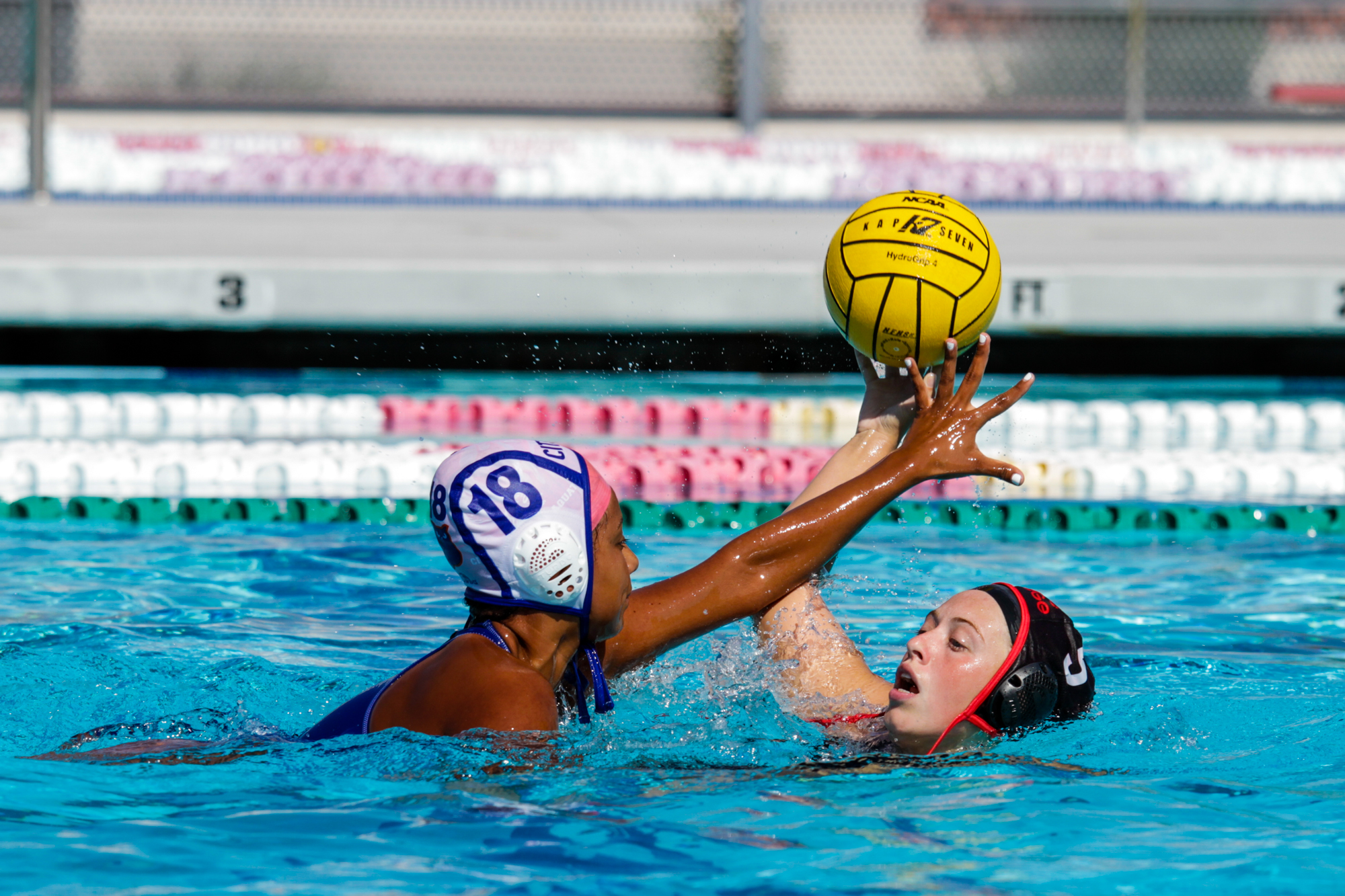 The water polo team left with a sour taste, as Citrus College beat Pierce in their home opener on Wednesday, Oct. 9.
The team dealt with adversity the entire game, going down by five in the first quarter. 
The team was unable to get any offensive drive going as Citrus bombarded the Brahmas with rapid fire offense. The score was 12-0 going into the half.
"We just need to finish and the shots were kind of just missing the mark, but we were getting into opportunities where we were doing good offense," assistant coach Micrea Pitariu said
Attacker Piper Levine kept her head in the game for its entirety, never losing her competitiveness.
"Knowing my teammates are working hard. I want to fight for my position, to be on the starting lineup." Levine said. 
Piper was able to rally her team, playing a crucial role in the three attempted shots late in the fourth quarter from fielder Maria Gogosa.
Many of the Brahmas had to "ironman" the game and play in all four quarters, according to  defender Ava Recchia.
"They [Citrus] had a lot of subs. We were getting tired out." Recchia said.
Although they lost, Pitariu said that he was fine with how the team did today, and that it is all a learning experience.
"I thought Ava played really good defense. She got a lot of steals and was holding it down defensively." Pitariu said, "I also have to give props to Jocelyn [Claycomb], our goalie, she stayed in the game and didn't let the score get to her."
Citrus took home the win, defeating the Brahmas 15-0.
Head Coach Judi Terhar was proud of her team, and said today was all about getting the players feet wet.
"Our job was to learn, throw it in set, all those little things" Terhar said. "We were fine with how they did. We're talking about one of the best teams around, they're fifth in the state of California."
   Levine said they will progress and do better over time.
"We are coming off a loss, but that's not gonna stop us," Levine said, "We're gonna grow and achieve a lot. We have a strong team, and we have a strong bond already."
The team will prepare for the next game, where they will travel to take on Santa Monica. It is there where they look to get their first win of the season.
"Last year we beat Santa Monica, it came down to the last play. So we're very excited about next Wednesday." Terhar said.
 Game against the Corsairs is on Oct. 16 and it starts at 3:30 p.m.