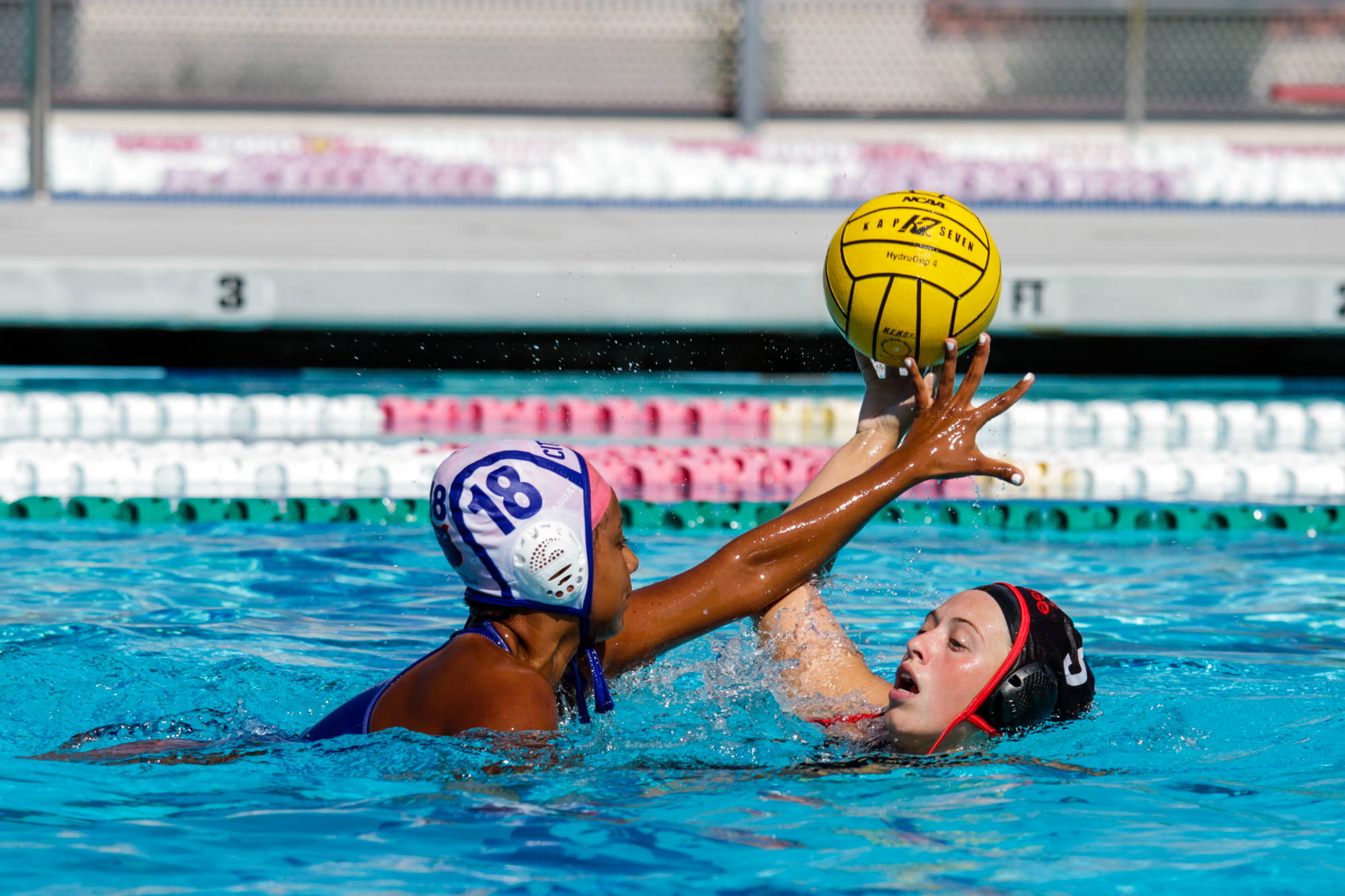 In a season filled with obstacles, water polo finished the year when they were eliminated by cross-town rival LA Valley College.
The season started with a loss against Citrus College in the first home game since 2017. 
Pierce had many new recruits even after the season started and had the uncertainty of how the process would go and how the new recruits would work with the team as a whole.
Water polo assistant coach Micrea Pitariu wants to recruit the best for the team as soon as possible to avoid the same situation that they went through at the beginning of this season. 
"Having a lot of new girls mixed with the more experienced girls, there was a lot of learning done really quick, but it still hurts when you don't have people who don't have the experience," Pitariu said.
Recruiting was not easy on the coaches and the team.
"It was definitely hard because of the uncertainty of who we were going to have on our team then also getting them eligible, getting the orientation done, psychical done and everything," Pitariu said.
Water polo player Maria Sandoghar said they needed time to adapt.
"I think our start was a little rough just because we didn't know each other really well. But towards the end we bonded a lot and we got stronger. We got to know each other's strengths and worked it out," 
There were few main issues when it came to play against other teams.
"Sometimes I feel like we struggle coming back on defense and for the offense sometimes we didn't really move that much but towards the end of the season we improved a lot," Sandoghdar said.
With more loses than wins, the team expected the outcome due to the new players.
"We knew about where we would be at the beginning of the season and so that was expected. But I am excited for the next year and recruiting," Pitariu said. 
Swim and water polo team member Ava Recchia said the season went well, despite the outcome.
"I think the season went pretty well. We performed well, we had a lot of new girls, we ended up really bonding and our swimming got faster. Our strengths were passing, we had good drives and movement," Recchia said.