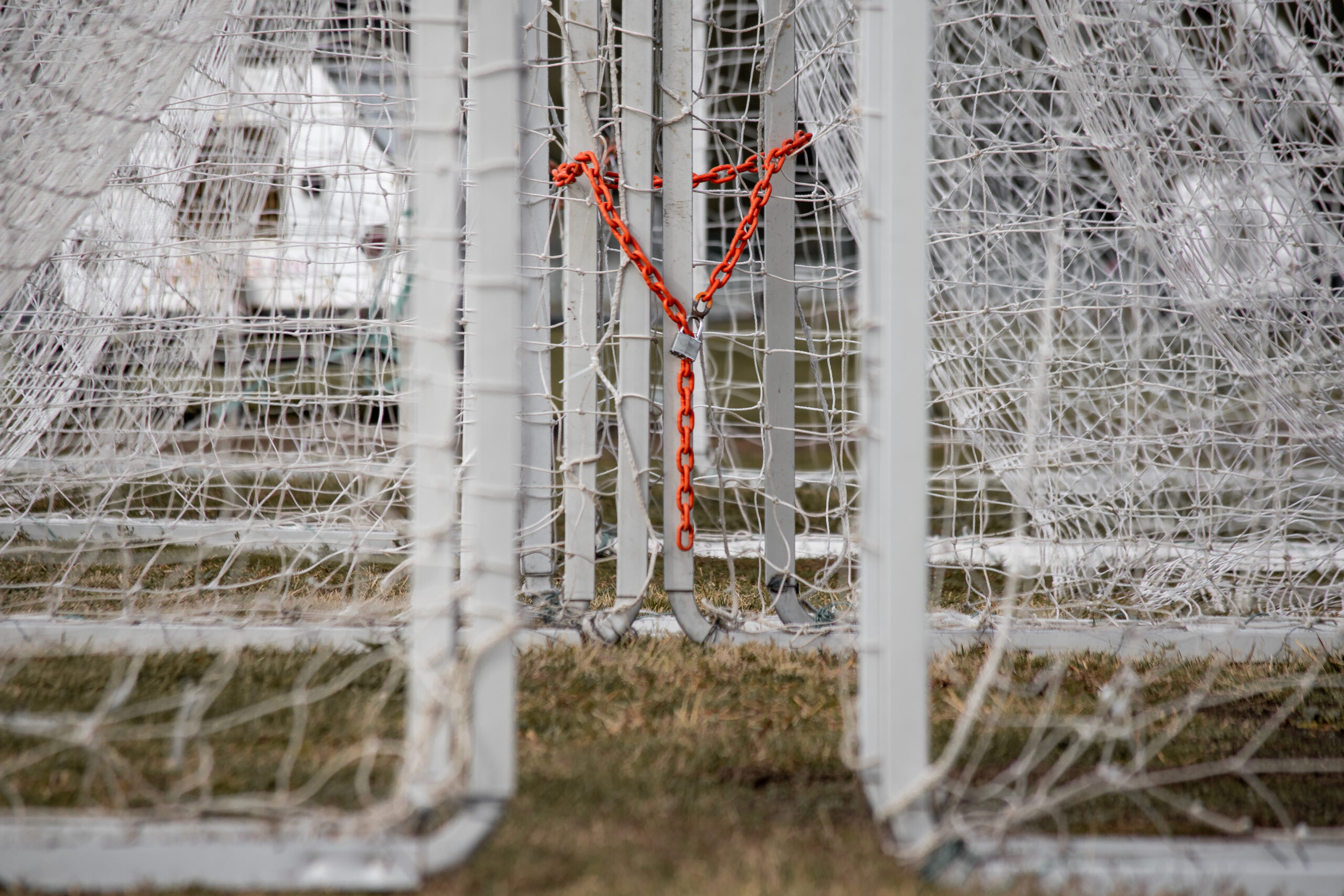 While some classes and departments have faced hurdles moving their curriculum fully online, the Pierce College Athletics Department faced the challenge of moving a completely outdoor experience into the online world. 
Pierce College's Interim Athletic Director Susan Armenta explained the two things that immediately occured after realizing the department would be transitioning online. 
"First, working through with our student athletes who just had their season swept out from underneath them,"  Armenta said. 
Armenta said she was then faced with figuring out how to make outdoor classes work online.
"Next is having to maintain this format that none of us signed up for," Armenta said. "It's hard, it's challenging, but in order to get through the semester, it's something that we need to do."
Swim and Water Polo head coach Judi Terhar said she is heartbroken for the athletes.
"These guys have been training all summer and even all the way back into the fall, and now the season is lost here in the last two months," Terhar said. "It's hard. It's emotional."
Terhar said students who have another year of sports to go have that to look forward to, but it is a "horrible" way to end the season for students who will not go on to compete anymore.
"For those who have been swimming since they were children, this was going to be their grand finale," Terhar said. "So, it's terrible to have their careers effectively end like this." 
This reality was the same for all of Pierce College's student athletes, who had their spring season end due to COVID-19. 
The California Community College Athletic Association announced March 19 that spring games and practices were cancelled for the remainder of the academic year.
The department found Armenta to be a useful resource because of her experience with online teaching. 
"The school had Canvas training offered to all of the faculty and staff, and some of the athletic department took advantage of that," Armenta said. "However, learning in a big group setting can be a little intimidating, especially for those who are not as familiar with the online format or working with the internet."
Armenta said she offered to teach the basics of Canvas to the coaches so they could shoot assignments and workouts on video.
"They were really appreciative of that," Terhar said.
Head soccer coach Adolfo Perez said Armenta's help was beneficial to those who received her lessons. 
"Susan had a great tutorial for us," Perez said.  "She actually helped us."
Terhar said Armenta's leadership has been of great help to the department during the online transition.
"Susan has been wonderful," Terhar said. "She has been so helpful with anything that we need, so understanding, so patient. She has bent over backwards to help us out, and with our athletes as well."
As for what the biggest challenge Armenta found with the online transition was helping athletes without physical contact. 
"For a lot of our coaches, the biggest hurdle has been how do we emulate the hands-on experience of what you do with athletes and what you do in classes, with what we can do online," Armenta said.
Many of the coaches in the Athletics Department tried to keep the online schedules as identical as the outdoor schedules would have been in an effort to maintain a sense of normalcy. 
Though the class settings may have changed, Perez makes sure to make the transition as easy on his players and students. 
"I kept the same days and the same hours to make it as realistic as possible for them. That way the girls were used to training those days. It's less of an excuse not to show up," Perez said.
However, not all aspects can be kept the same.
"Typically I would show them the moves myself. We used to do a lot more ball work than right now," Perez added.
Terhar added, "Yesterday there was a huge lag when we tried to look at some videos together. The videos slow down and it looks bad. So, I have to download them individually and paste them to canvas. The kids watch them separately and then we talk about them together as a group but it's not really practical that way."
Terhar said it has been challenging, but her swimmers have responded well. 
"The first time I saw a computer I was in my 50s," Terhar said. "It's easier for my students, but it's way more challenging for those of us who are in our 60s and older. The kids have been very patient with me."
As for the future of Pierce College Athletics, Armenta made it clear.
"We're planning as if we are having Fall Sports," Armenta said. "Because if we don't plan it and it turns out we can play in the fall, then we're way behind. We're moving forward as if we're having a fall season. However, a lot of stuff happens during the summer for that to happen, such as orientation for all of our student athletes. I know our counseling and our athletic trainers are planning for that orientation to be face to face, but now we need to have a Plan-B so that we can have it online if we have to."