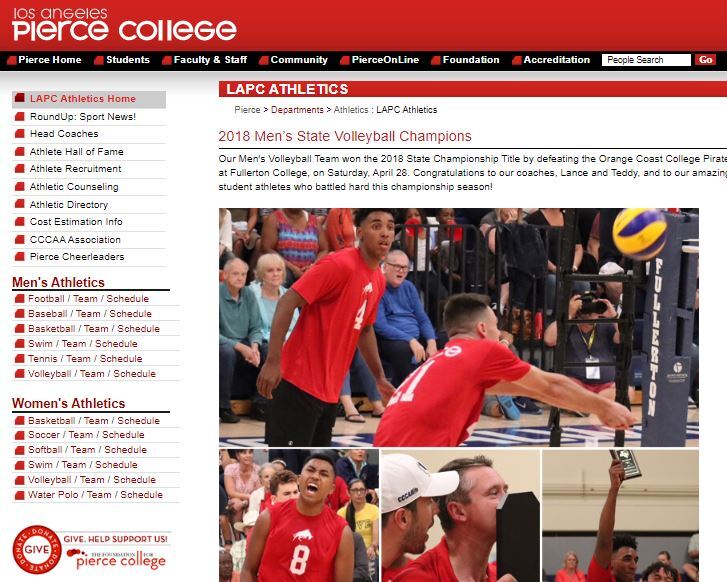 The Pierce College Athletics website will be getting an online makeover.
The department will be launching a new website to offer a polished look that will satisfy student-athletes, prospective transfers and the community.
"The Pierce website, in general, is very static," Interim Athletic Director Susan Armenta said in a Zoom interview. "Information is there and it's there for a very long time. So all the information on the athletics website will be updated, along with us adding new coach bios for everybody and we'll have schedules of games that we hope to have in the fall."
Armenta said the department will add specific links for student recruits to be able to access the services and resources needed to apply. This has been a challenge in the past.
She also said that she is looking forward to some of the new website features.
"We'll be highlighting student-athletes of the week, highlighting their awards, teams' postseason championships," Armenta said.
The soft launch of the new athletics website will be published soon, according to Armenta.
"I'm shooting for the end of this month," Armenta said. "That way we'll be able to  highlight some of our transfers, some student-athlete awards as well as all of the accolades won by the student-athletes who not only endured last season, but this season in particular."