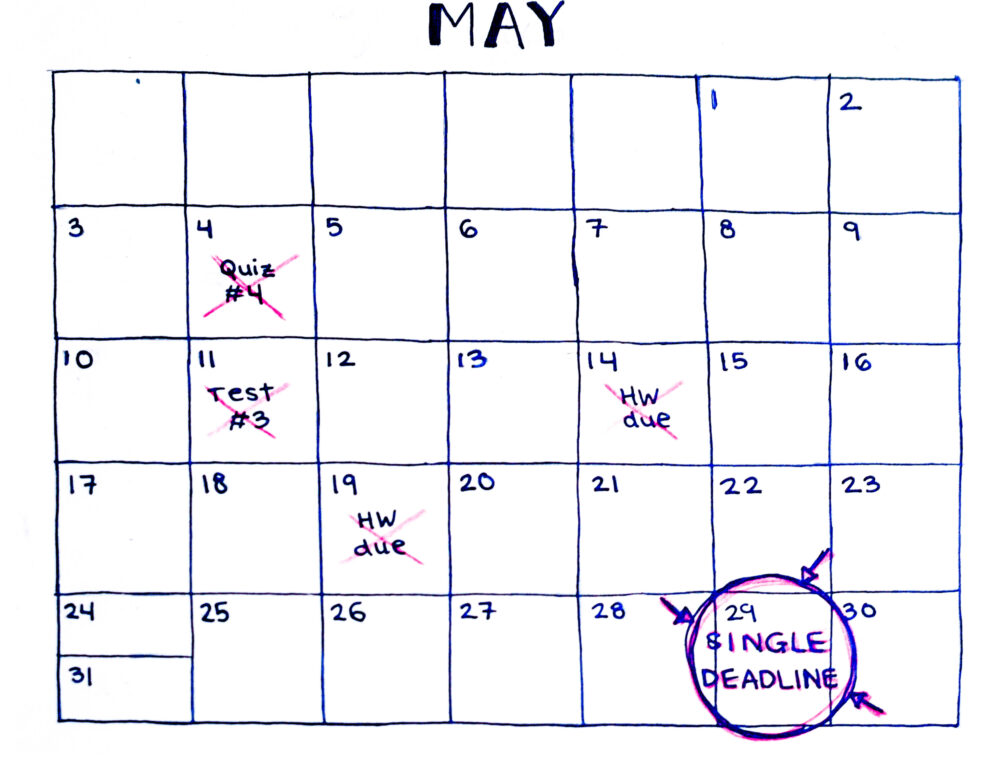 The shift to online classes in response to the pandemic was unexpected and a drastic change for those attending a college or university.
For those unaware of the parameters of online classes, the thought of taking classes from the comfort of their home seems convenient.
But not all students would agree. While some would consider it a blessing others would consider it a nuisance.
That feeling could stem from not being able to work a computer to feeling the responsibility to frequently check Canvas.
The change to online could impact a student's grade for reasons that aren't related to academics.
Professors should consider extending weekly deadlines to the end of the semester in consideration of the students who are not dealing with the transition as well as others.
If that isn't possible, the option to do so should be made known to the students of a class. This option, whether class wide or made for one student, could relieve the stress of an earlier deadline.
Students would have more time to adjust to the online environment without having to worry about learning a new feature by a certain date.
The extension would also allow those who don't learn at the same pace as others to take their time and not feel pressured to "do what they can" with the assignment.
For students whose homes aren't the best learning environment, they'll be given the chance to find a better space to do their work.
The radical change to online has not been easy. The change could put a student's grade at risk.
The idea that something out of their hands is what cost them a good grade can be maddening.
Returning students the feeling of ownership of an assignment could make them feel more at ease in an uncomfortable situation.