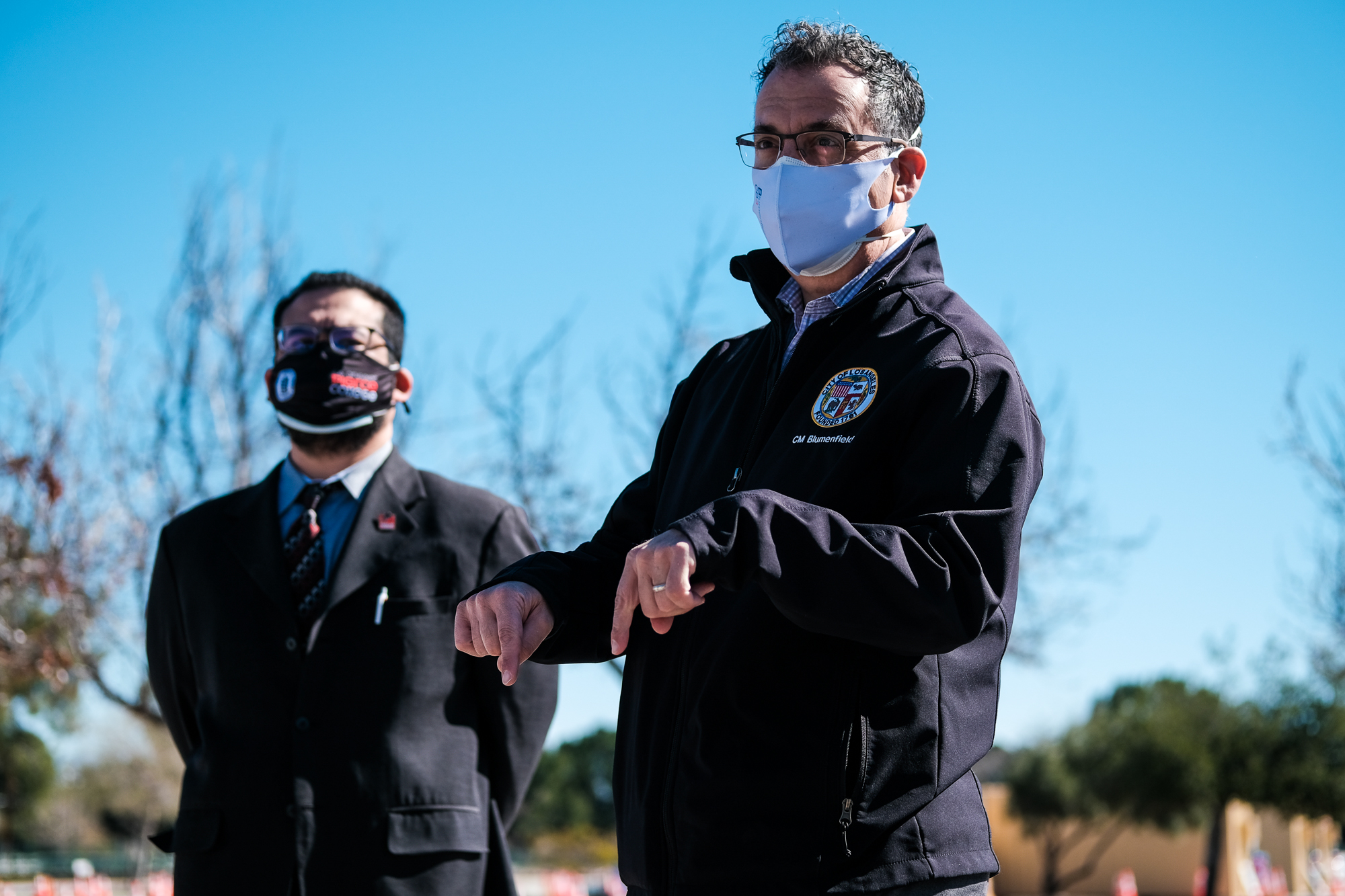 Los Angeles City Councilmember Bob Blumenfield paid a visit to Pierce College to commemorate the opening of the new COVID-19 vaccination and testing site on Feb. 18, 2021. 
Blumenfield and Pierce College President Alexis Montevirgen were escorted through the site by Captain Steve Garcia, representing the Los Angeles Fire Department. 
Blumenfield showed his gratitude to the Los Angeles Fire Department, CORE volunteers and workers by spending time with them and learning how the site operates. 
"I try to do everything I can to help the community that I represent," Blumenfield said. 
He felt it was important for the southwestern San Fernando Valley, which he represents, to have a testing and vaccination center. 
"This is truly going to be the largest [COVID-19 vaccination] site in this area, second only to Dodger Stadium, in terms of capacity," and "… been waiting for this day because [Pierce] getting this kind of capacity can get everybody vaccinated," Blumenfield said.