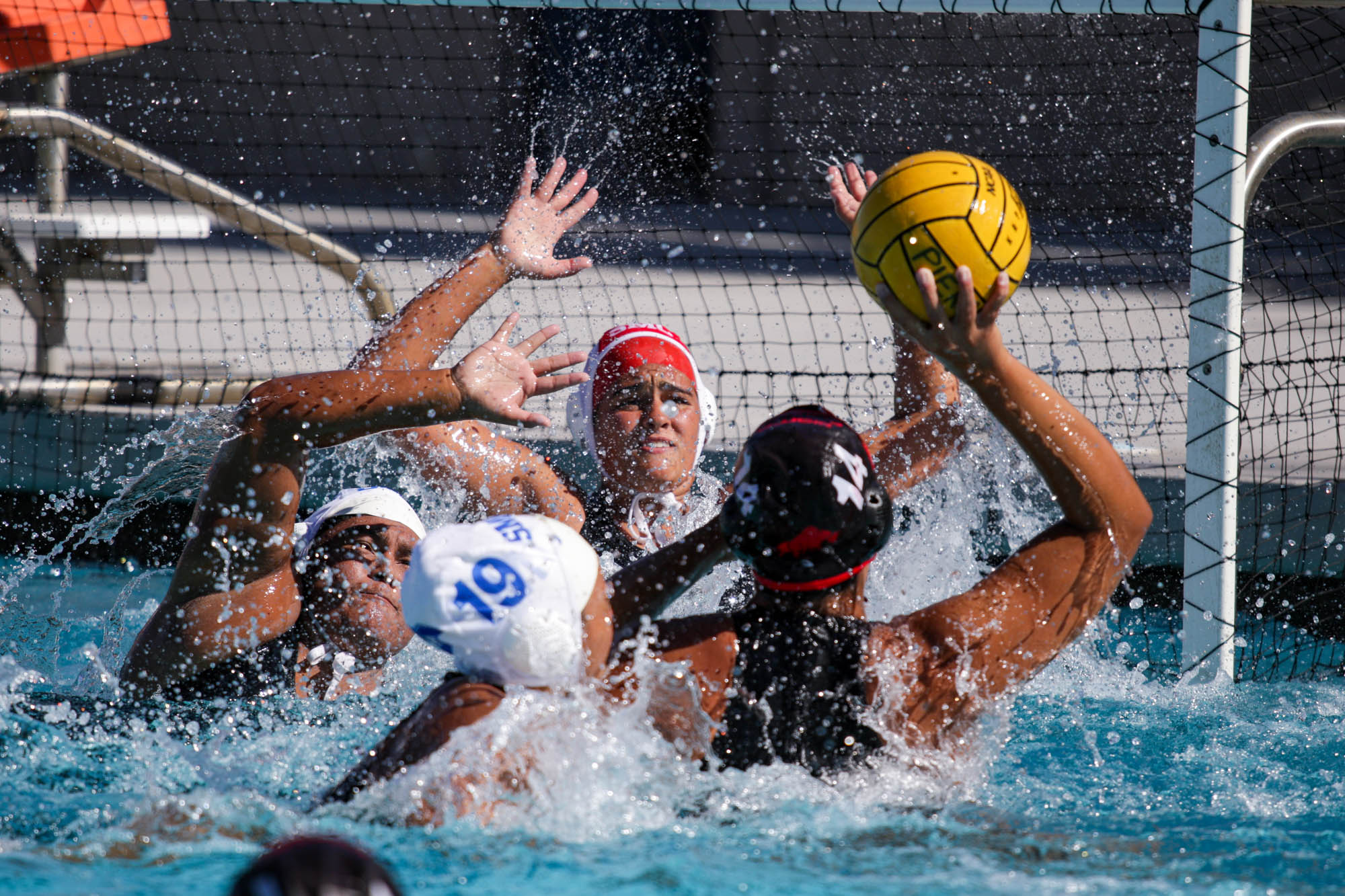 The water polo team returned to the pool after not being able to compete due to the COVID-19 pandemic.
A sense of normalcy returned to the Steven E. Schofield Aquatic Center as the team competed in a six-game schedule.
Head water polo coach Judi Terhar said they had a new and young team compete.
"Most of these players came in at the last minute and were tired of just being at home and were willing to try water polo," Terhar said. "It is a very complicated game and most of them did not have swim backgrounds."
Terhar said she was impressed with their resilience and their determination to attend practice.
The Brahmas began facing Citrus College. A team that they would face in the conference tournament. 
They only had one home game which was against Santa Monica. It was a close match, however the Brahmas lost 9-4.
Despite not winning a game this season, Terhar was proud of their improvement.
"They improved game by game. There are so many components to water polo. Mental and physical. Any of them could have dropped out and we would had to cancel our season," Terhar said. "Even in a midst of a game you would watch them improve. The second halves were a lot better."
Terhar strongly encouraged all those who were on the team to join swim.
She said in the offseason they will be attending water polo matches at the local high schools to improve participation.
Assistant coach Micrea Pitariu said he was proud of how the team did despite the record.
"Just to have the opportunity to compete after what was a challenging year due to COVID-19, obviously it is a win for us to be in the pool," Pitariu said.
Athletic Director Susan Armenta said it was good to see some of their games.
"Having conversations with coach Judi and I can is we are proud of the team. Most of them were new to the team and seeing how they came together for the final match was impressive," Armenta said.