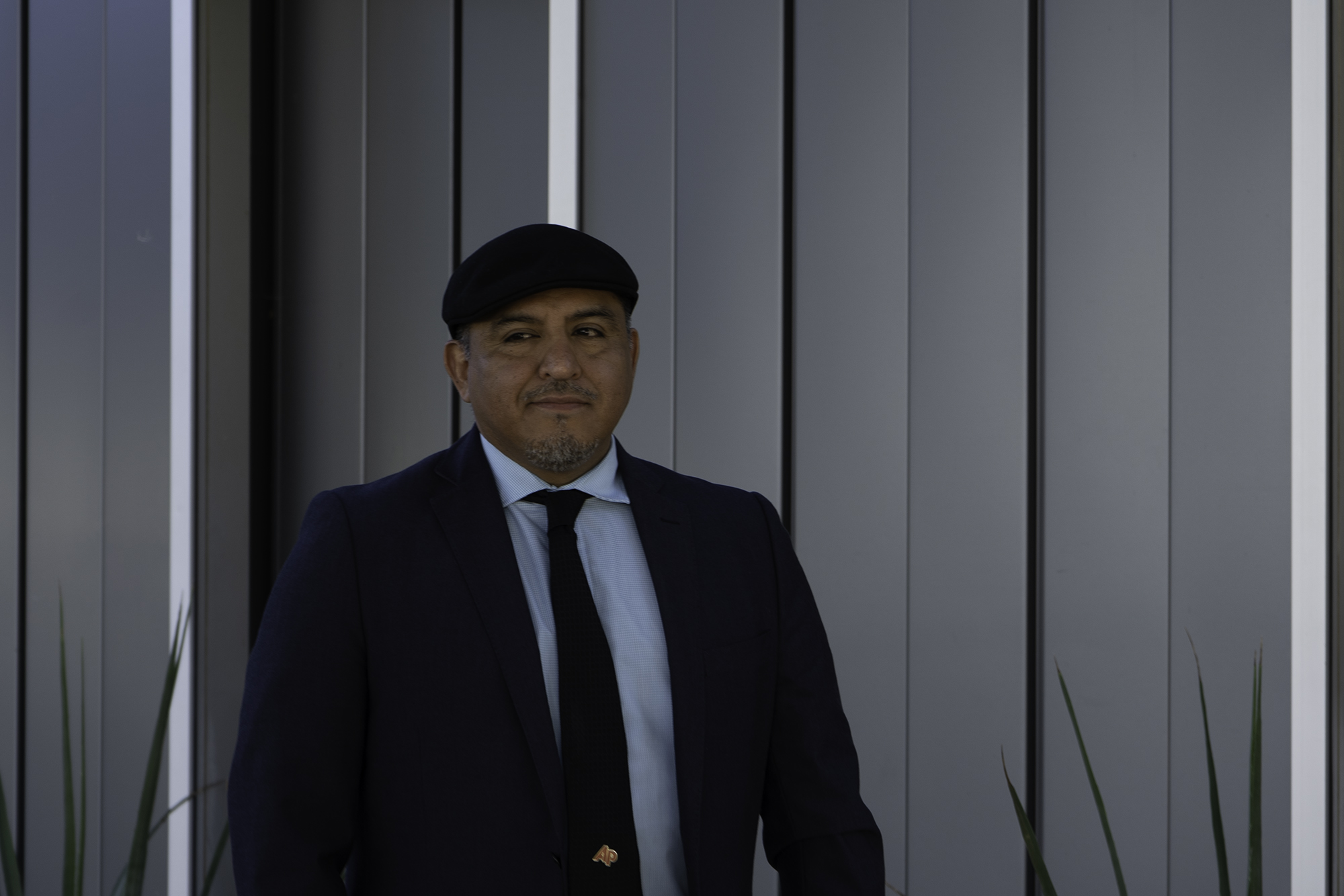 As the early morning sun rose, 12-year-old Julio Cortez walked through the gates of Madison Middle School and grabbed the end-of-the-year newspaper. He knew he had written one story for his seventh period elective. He searched for it and found his byline. 
At that moment, in the seventh grade hallways, he knew what he wanted to do for the rest of his life. 
"I wanted to play professional baseball for the Dodgers," Cortez said. "If I didn't do that, I wanted to find a way to be on the field somehow. I knew that reporters were always in the field with them so that was going to give me my chance."
Growing up throughout high school and into college, sports journalism inched closer and closer to what Cortez wanted to do. He attended Los Angeles Valley College then transferred to become a student at Los Angeles Pierce College and a writer for the Daily News. 
His first professional story was for the Daily News, covering the first major Mexican Dodgers player turned radio announcer Fernando Valenzuela. The news outlet needed a Spanish speaker to interview Valenzuela, so they asked Cortez to take the story. 
"He was my grandpa's idol as well as my dad's idol," Cortez said. "I got to go over there, meet him, shake his hand, and interview him. That was by far my number one sports story; they gave me 14 inches which was the longest I've ever written for the Daily News."
While attending Pierce as a journalism major, Cortez decided to take a photography class as an elective to fill up his schedule. Little did he know, he would discover another goal in his life.
"I took photo classes for fun and then one day, September 11th happened," Cortez said. "I was actually on the other side of the 1300 Building and in a political science class. I went to the Daily News to try to help out, saw the pictures and I was like 'I want to do that.'"
Cortez said the transition from journalism to photography was not difficult regarding his skillset, but rather in gaining support. He had tried to pitch some of his photos to the photodesk at the Daily News and they discarded him, yet he was not going to let that affect him.
"I wanted to do something that the world was looking at in real time and give them pictures in real time," Cortez said. "There's always been people trying to step in the way and as a brown person, so a lot of times I'm singled out. That doesn't bother me, I just let the pictures do the work."
Former Pierce College Media Arts professor Roger Vargo said he believes Cortez was able to utilize the skills and knowledge of photojournalism given to him from Pierce and the Daily News, as well his personal drive to move towards success.
"It certainly takes technical skills as a photographer to get well-composed, competent photos; that's something we can teach," Vargo said. "Things we can't teach are how you internalize your job, a work ethic, a drive, or an individual's style. Julio has those things."
Freelance journalist Adam Davis had attended Pierce as a student journalist with Cortez, working alongside him on the Roundup newspaper. He said Cortez has the ability and talent to think differently when it comes to photojournalism. 
"To separate yourself as a photographer, you need to be able to think outside the box and he knows how to separate himself from those around him," Davis said. "It goes back to the question: what's gonna make my picture stand out more than the person next to me?  That is where he excelled."
Cortez now works as a photojournalist for the Associated Press. 
Working for the news organization, he had traveled to Minneapolis in May of 2021 to cover the George Floyd riots. A photo he had taken won the Pulitzer Prize. 
The photo shows a burning building in the background with a protester in front of it carrying a U.S. flag upside down. The flag symbolizing distress, Cortez said he knew this photo would be a universal visual representing the riots and environment. 
"My dream was to tell historical pictures and a lot of it has to do with you trying to get the message out of what's going on," Cortez said. "I wanted to get him right in front of the fire silhouetted. There's progression with bad photo after bad photo and then it was a perfect moment."
California State University of Northridge Journalism professor David Blumenkrantz said the Pulitzer Prize winning photo had given him chills. 
"When I saw that photograph of the person carrying the flag, I literally got goosebumps," Blumenkrantz said. "It's just that kind of picture. It's so incredibly symbolic and powerful."
Blumenkrantz said the photo displayed a perspective on humanity. 
"No matter what situation he is in, he can extract an extraordinary image and that's a great talent," Blumenkrantz said. "It's like you see with your eyes and your mind, and Julio also sees with his heart. You feel the humanity of the situation and that's what you're looking for, whether you're doing it intentionally or just intuitively."