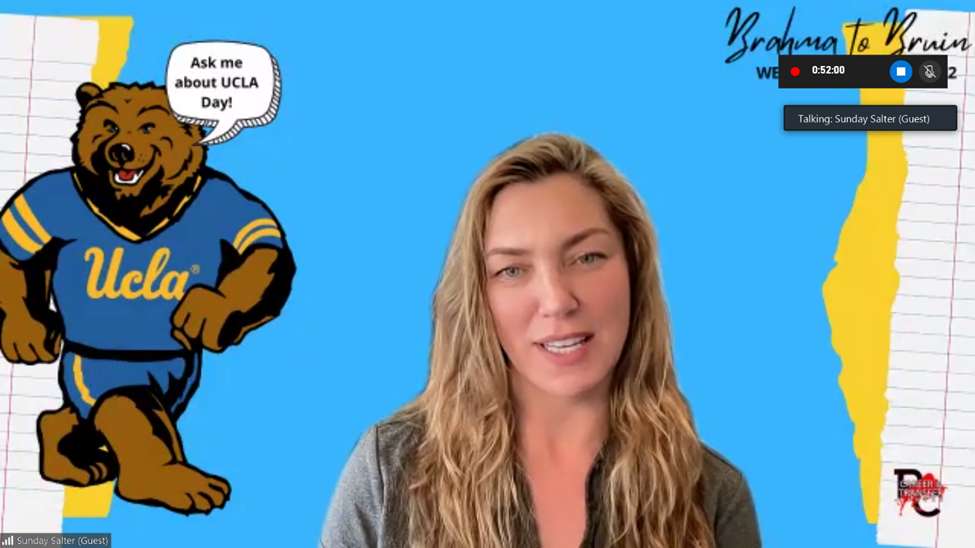 With the 2022 spring semester coming to an end, the Pierce College Academic Senate discussed future events and important updates.
Transfer Center Director Sunday Salter updated the Senate about the upcoming CSUN Day, in which students will be assisted with all of the information needed for admission to the university and help with financial aid.
"CSUN Day is this week, and you'll see this all over social media and the website soon," Salter said. "It's a daylong event. So it's not just one thing. It's an admissions presentation and a panel of students who transferred and where students can meet with representatives from every academic department to talk to students."
Students who need help with key information about transferring will be assisted by Salter and the Transfer Center during the next couple of weeks.
"The reason we're such a big transfer school is not because of the application time period. It is because of the months leading up to it," Salter said. "We really want the students to be prepared and ready, and right now, I'll tell you, I've been going to some classrooms and talking to students and I'm really nervous."
In addition to the CSUN Day, Pierce is hosting another school networking event.
"UCLA Day is coming up and two weeks away," Salter said. 
Salter said she was pleased with Pierce students who were interviewed by Yale University, which was a first for her as the Transfer Center director.
"All of the other schools are starting to notify students, so, hopefully, we'll be hearing positive feedback from students," Salter said. "Of course, there are students who don't get into their dream schools and we do have support for them, such as the appeal process."
Salter reported that COVID-19 has negatively affected Pierce students' knowledge of the admission and transfer process.
"When I ask students questions like how many units they need to transfer and when I hear crickets, I get really nervous," Salter said. 
To help the Pierce students with admissions to universities, Salter and the Transfer Center have created a summer camp focused on helping students with the information and questions about the transfer process.
"We do have our transfer summer camp, which will only have 150 spots and will be dual delivery," Salter said. "It's three Fridays, and is a really fabulous event, especially for students who are confused on how many units they need."
Salter continued to illustrate the summer camp's major asset of helping elevate the student's full grasp on not only the transfer process but their careers and financial aid overall.
"Students will go through two full days of transfer boot camp in which everything about UCs, private universities, CSUs, and out-of-state universities will be covered," Salter said. "They will apply for two scholarships and will walk away with an essay, their personal statement, and we'll have English faculty coming to help them along with their college lists consisting of where they apply to."
Treasurer Alex Villalta detailed the upcoming Pierce Automotive Department's connection with the LAPD in their efforts to help limit the recent catalytic converter theft circulating the San Fernando Valley.
"LAPD is going to tag the catalytic converters and we're going to help them with that," Villalta said.
Villalta praised the event as something that can truly change the San Fernando Valley for the better.
"We can help with locks, brackets and so on," Villalta said. "People are trying anything they can to prevent this, and that's why I think it's so important for Pierce to work with the LAPD because I think it's going to help the local community."
In addition, Performing Arts Director Shaheen Vaaz announced the department's new play premiering next week.
"'American Alien' is coming up and will be opening next week, May 6, and is a devised play about immigration and created by 25 students and myself," Vaaz said. "It is a great play and is quick without intermission, has music, and the students are really passionate about this piece."