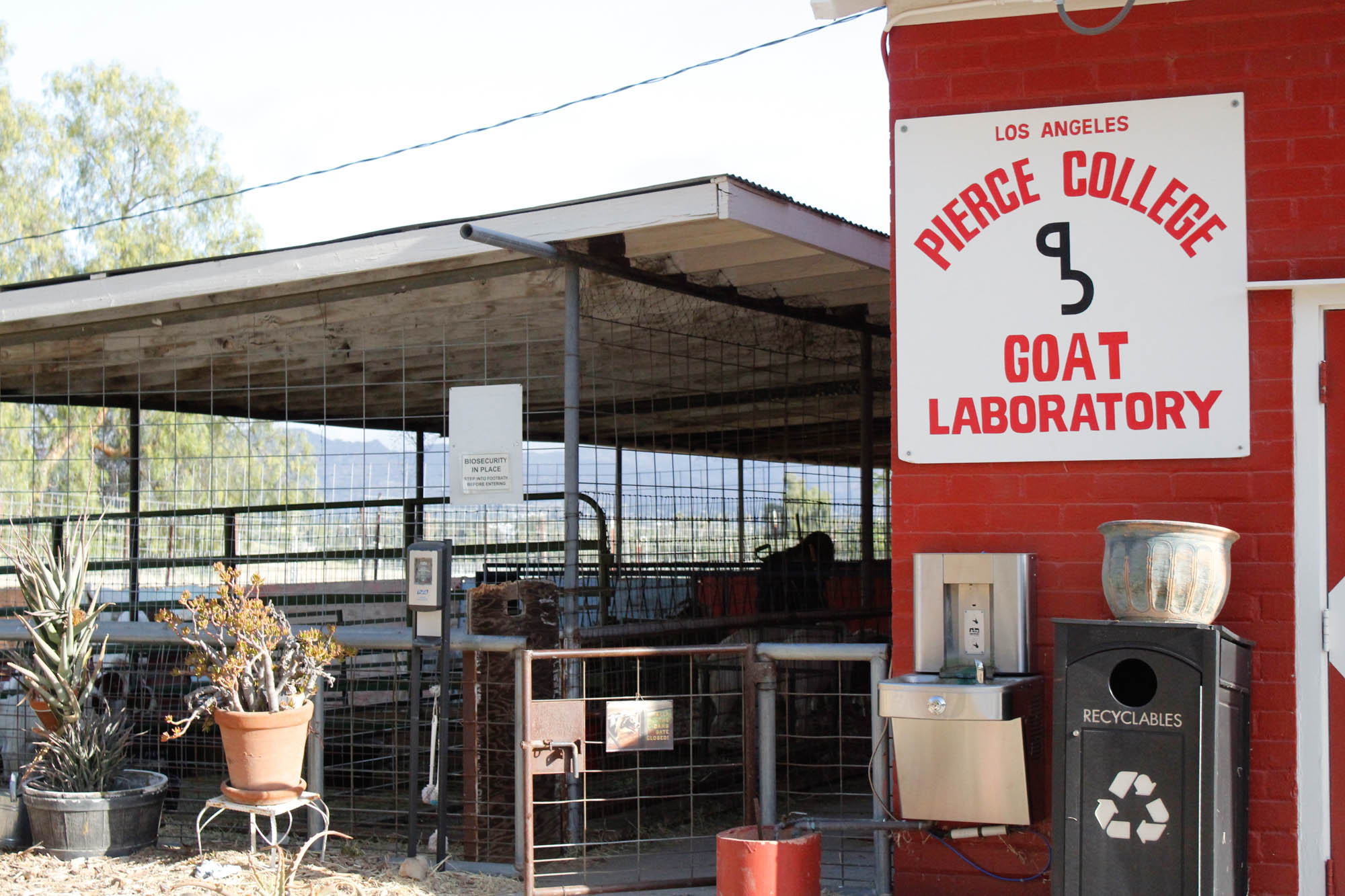 The gates are wide open leading students to walk upwards on the dirt road and follow along this stripped path to where domesticated animals are being looked after, with some roaming wild and free as the pasture while some are inside and being taken care of by Pierce College students.  
Full-time agriculture assistant Sarah Glenn said that the plan is to make sure that the goat pen is all cleaned up and to check out newly arrived shipments.  
"We're gonna have our students in the goat unit, they'll help us clean our pens that way our animals come back to a sanitary area tonight," Glenn said. "But after they're finished with that, we're gonna go down to our hay barn so that way we're ready for our next feed shipment." 
I do anything from assisting our technicians in laboratory classes," Glenn said. "We have students that come out and [be] hands-on with our animals that way they can learn." 
Student worker Kenny Rodriguez said that he's here to be involved and help out any of the students. 
"I'm a new student worker and my job here is to just kind of make sure everything right here runs smoothly," Rodriguez said. "I'll help with feeding [animals], giving [out] water, cleaning and assisting students in whatever they need."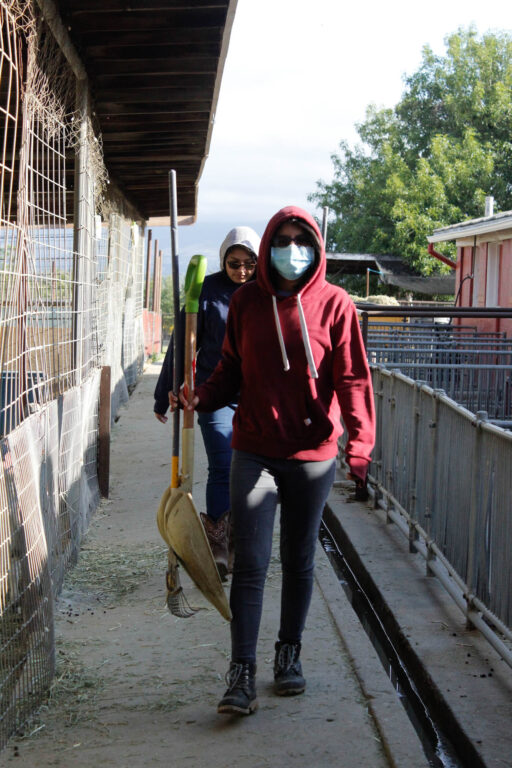 Senior and pre-veterinary registered behavior technician (RBT) major Alicia Perez said that she's there to learn more for her 596 B class and get closer to the animals. 
"I decided to come here because I want to work with the animals and get more into agriculture," Perez said. "The one thing I liked doing on the farm was actually interacting with [the animals], especially as a beginner you work with pen one—a smaller group— isn't used to being around us humans. It was pretty amazing and easy to learn as I went through."     
Another student volunteer taking 596 B Nayah Santacruz said that by being on the farm, she learns new things every day and one of them is learning how to feed baby goats with a technique called haltering. 
"[With] feeding the goats and bottle feeding, we learned how to halter so kind of like walking them around," Santacruz said. "It was really fun learning."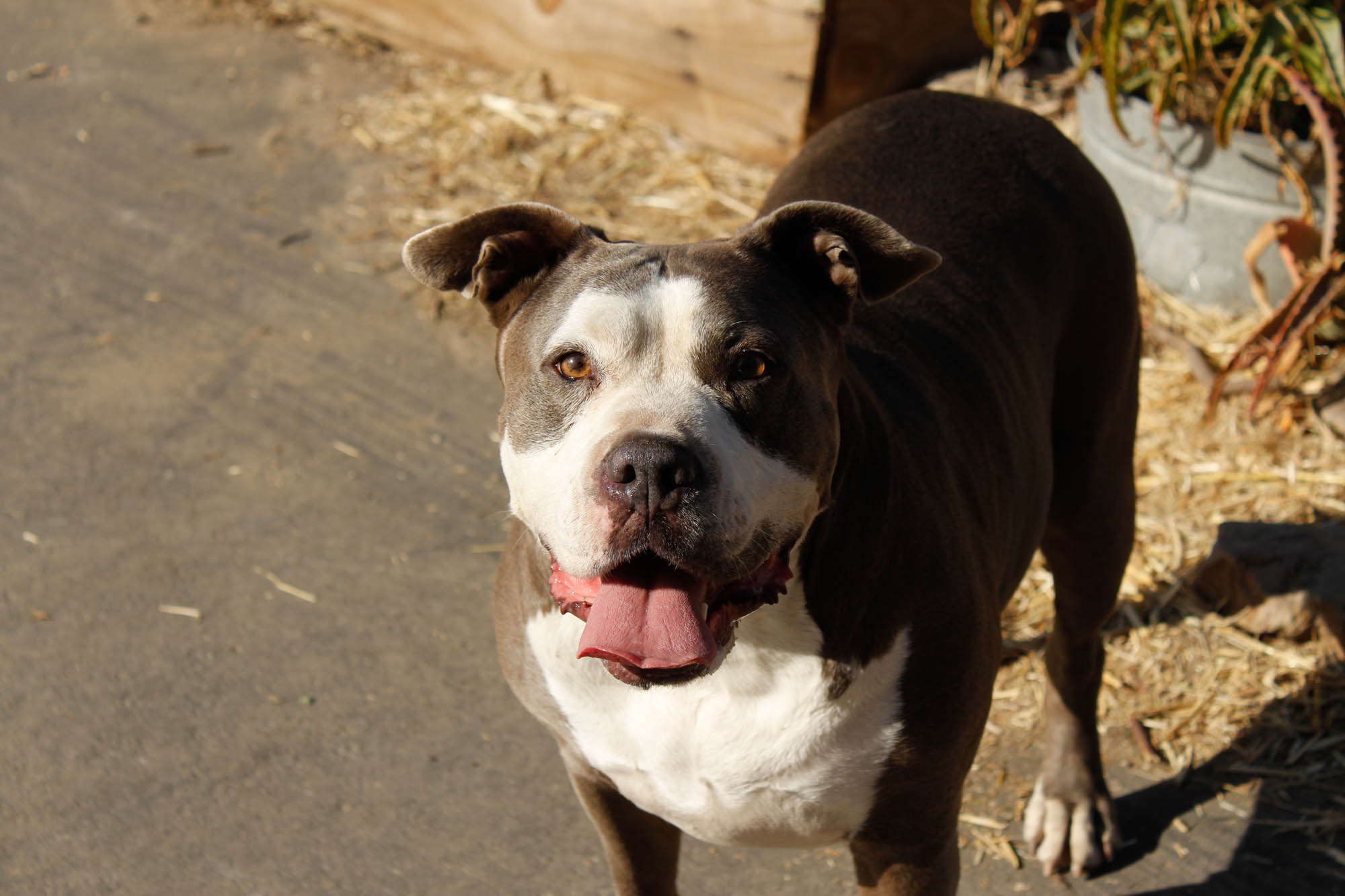 Although this all happened in one day, there's always something new to look forward to on the farm with nature and animals teaching everyone to work for something bigger than themselves.