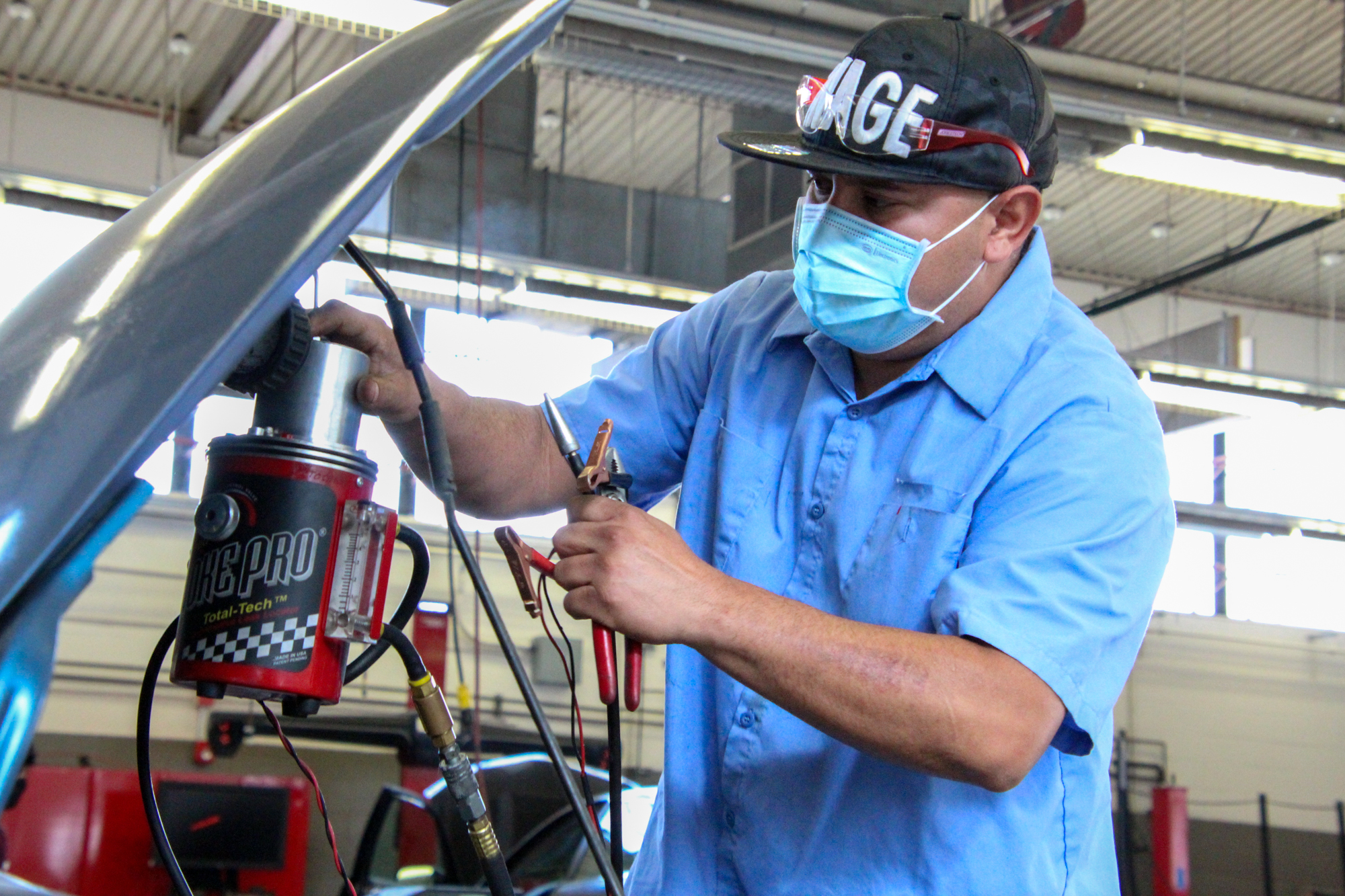 The founder of Toyota, Sakichi Toyoda, said, "Before you say you can't do something, try it."
The Pierce College Automotive Center, which sits atop the campus near the Equestrian Center, provides students who are eager to enter the automotive industry with a chance to get hands-on experience with cars.
Gustavo Hernandez said professor of Automotive Service Technology Alex Villata uses his passion to teach students how to work with cars. 
"I really love working on cars," Hernandez said. "He actually goes an extra mile to make sure that you learn what you want to learn."
From tire changes to fixing leaks inside of a car's interior, the Automotive Center hopes that students can understand the mechanical language and even take a chance on fixing their cars.
Jorge Camacho said the class has helped him further his goal to be a mechanic.
"It's something that I dreamt of, and for me to get an associate as well as a big goal," Camacho said.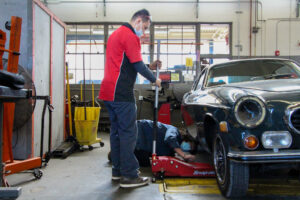 Student Marco Mota said that fixing cars was something he was passionate about.
"It's freedom, and it's where I can get away from everything and not worry about the seriousness of life," Mota said.