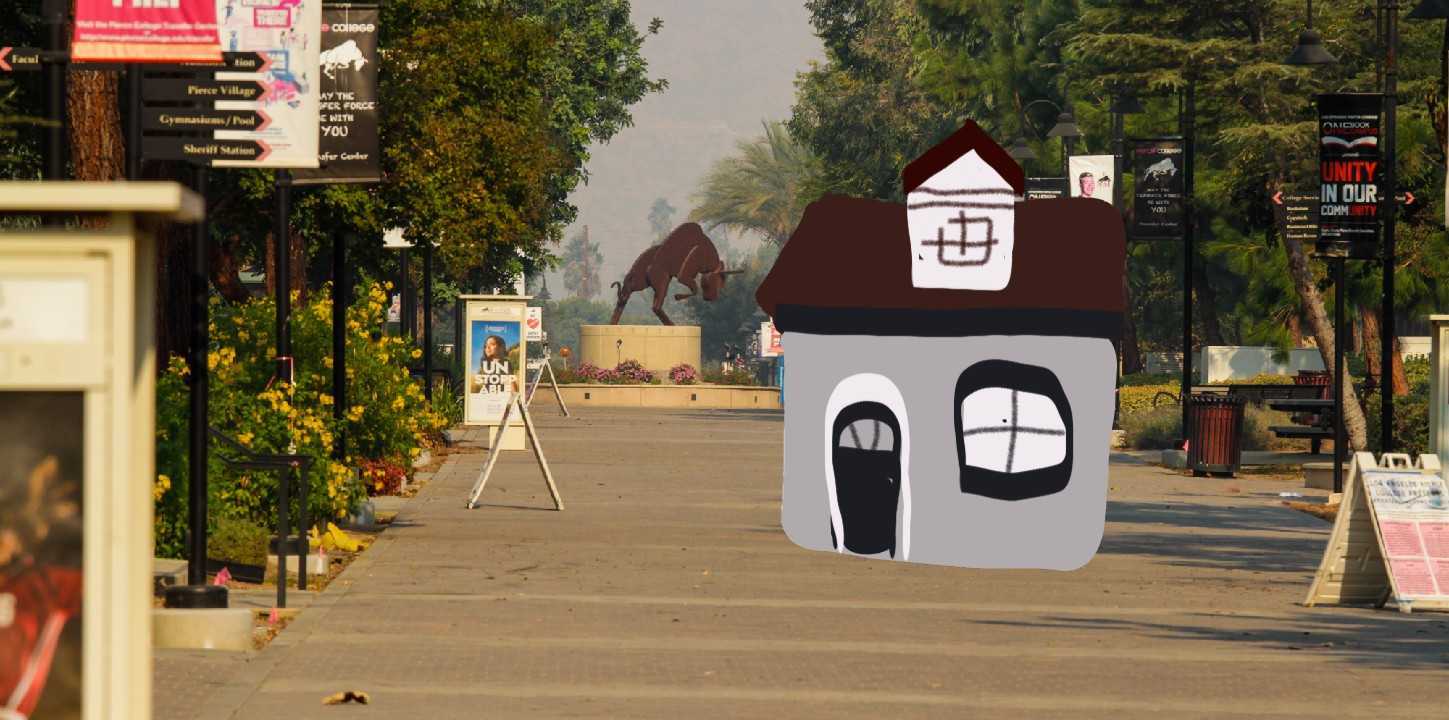 Before attending college, many students have concerns about housing and living situations. 
But at Pierce College, students are free of this worry, as there are no on-campus housing options available.
Future housing options at Pierce may be convenient for many, but providing housing on campus will cause several issues to arise. 
Whether it be dormitories or apartment-style buildings, building housing on campus will be expensive. Sierra College is one of the few California community colleges that provide its students housing. According to Sierra College, building a new dormitory with over 100 beds is estimated to cost $68.6 million. Unless Pierce receives a government grant or funding elsewhere, this project will be very costly. 
Having housing options on campus also presents other issues, ranging from transportation and meal plans. 
Since Pierce is a commuter school, many students own their own cars. Yet, students often have difficulties finding parking spots. If housing was available, many students would leave their car on campus. To accommodate this demand for parking locations, Pierce would have to build more parking structures, which would be expensive. Otherwise, parking spots become "first come, first serve." 
Although there is plenty of space for dormitories or apartment-style buildings at the former Pierce farm area, it is quite far from many classes on campus. If Pierce were to transform this plot of land, many students would find it difficult to walk to their classes, especially ones located in the Village. 
Since Pierce currently prohibits skateboarding and biking on campus, they would have to find alternative ways for students to travel back and forth between the residential areas and their classes. They may do so by adding a designated bike lane or considering shuttle buses, both of which would add expenses to this housing project.
Currently, food options are quite limited at Pierce. According to the National Library of Medicine, many college students face food insecurity which "is associated with anxiety and depression which in turn can interfere with daily life." 
Pierce is not located near many restaurants or grocery stores within walking distance. To provide students with food, the school would need to hire new employees, invite food trucks to campus or create student meal plans to prevent food insecurity. 
While on-campus housing may be fun and convenient for many, it can negatively impact one's academic performance. With limited land space, most apartments or dormitories at Pierce would probably have double rooms. 
As stated by Sather Health, a 2003 study by D.J. Zimmerman found that "roommate relationships can directly affect students' GPA. Particularly, poor roommate relationships can have a negative impact on one's GPA." This could be because of roommate distractions, late-night partying, or the use of alcohol and drugs in a shared room. Students with jobs especially cannot afford to have these additional stressors and distractions. 
Providing on-campus housing at Pierce presents many financial issues for the school. Unless Pierce receives a significant amount of funding and can hire new employees for its housing and dining staff, the housing project will be costly and timely.