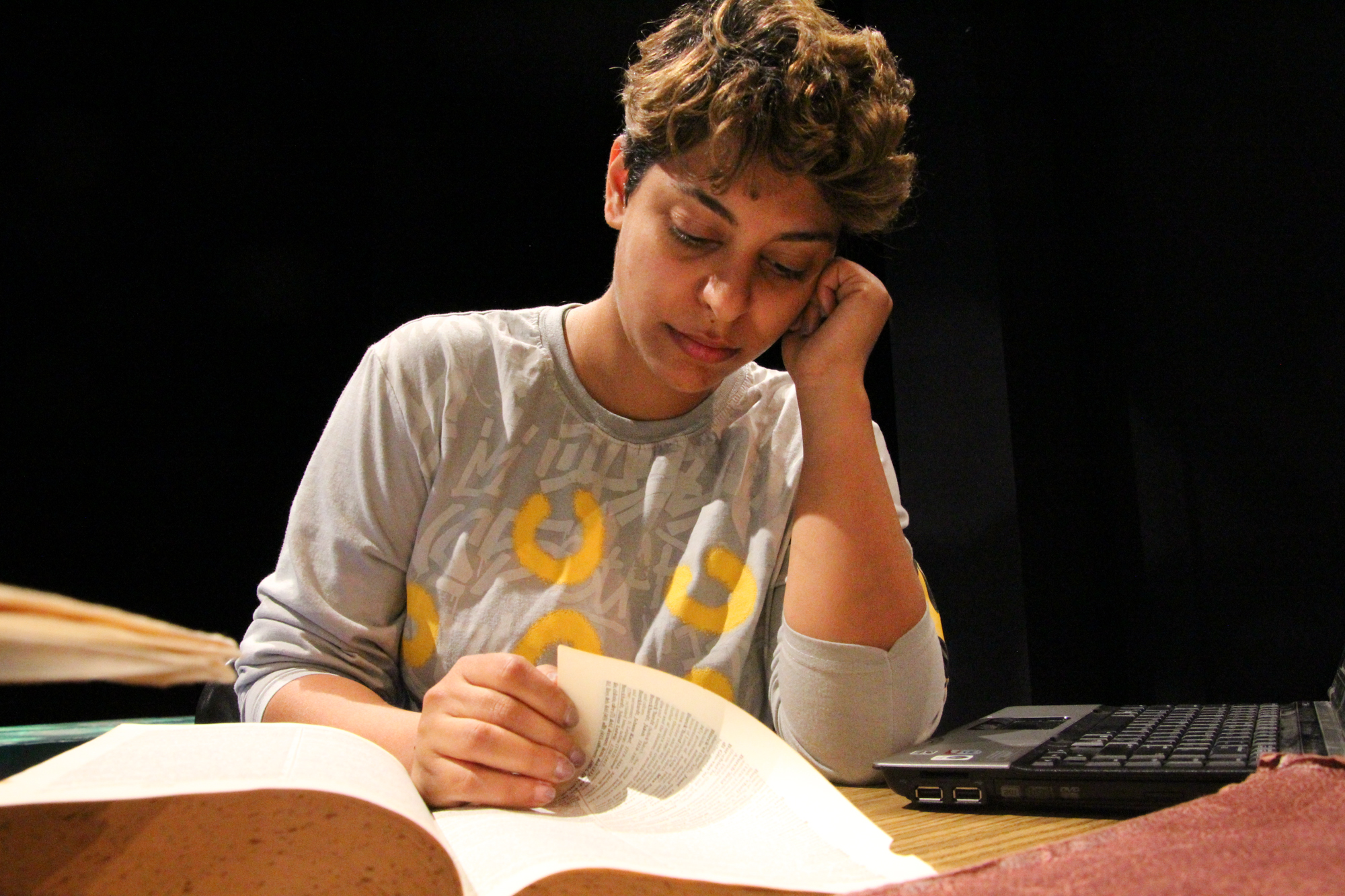 The United States preaches about freedom of life and equality for all without going into the depths of what that conversation means for the people living there. 
Whether or not they are citizens, the conversation isn't extended to immigrants confronting the system in place that restricts them from owning their American identity. 
This is one of the reasons why Pierce College director and playwright of "American Alien" Shaheen Vaaz said she wanted to have the production represent that experience, starting with its name.
"There's a lot of personal stories in there," Vaaz said. "There's interviews with parents. There's a cast member's journey as a refugee [going] through camps in Turkey to America, and the people he encountered there. We interviewed a couple of people who've been in for their green card marriage interview. And so we formed this sort of musical theater piece from their stories." 
"American Alien" is opening Friday, May 6, and running two weekends at the Performing Arts Building Mainstage. It's a theater piece created by Vaaz, Pierce students, and the school's community that explores themes of immigration through real-life examples and improvisation. 
Vaaz explained how students' input is vital for the production, along with adding real-life events.
"The last piece, 'Ajmal on the Canal,' ('Getting Out,' American Life, ep. 745) is about an Afghan family getting out in the final days of the American withdrawal," Vaaz said. "So three of our stories were taken from podcasts, one was taken from a New York Times article, and the others are through interviews."     
This production also covers issues related to green card approvals, the Afghan airport bombing, asylum officers heavy interrogation process, honor killings, xenophobia, assimilation, inner-cultural conflict and the rise of anti-Asian hate crimes happening in the U.S.      
Pierce theater actor Topher Ngo said he's worked with Vaaz about the music.
"I'm singing songs that my dad and my mom grew up with, and I'm singing songs that represent immigrants and refugees," Ngo said. "I'm also talking about the Asian American experience."
Vaaz said that the play opens with "My People," by Johnny Cash, "Coming to America," by Neil Diamond and ends with "This Land is Your Land," by Woody Guthrie.
"It's so red-blooded American," Vaaz said. "And to have it in the mouths of immigrants who are putting their own language into it feels incredibly powerful and moving."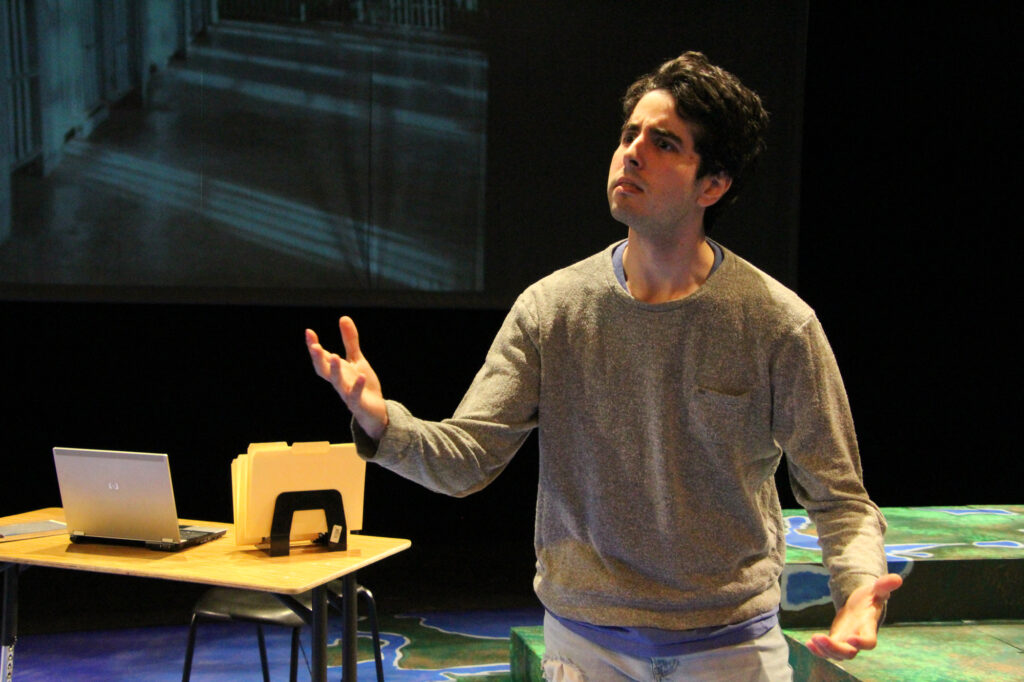 With the diversity of narrating different experiences, actor Tomas Ciriaco, who had moved from Argentina 20 years ago, said that doing the research and figuring out how to maintain character are a few of the most difficult challenges he had to go through.
"Sometimes, when you're trying to tell your own story, you don't want to let your ego get too big," Ciriaco said. "I had to find a way to negotiate and tell the story without exaggerating, but also not being scared to tell your own story." 
In "American Alien," some actors portray multiple roles, either playing themselves or other people, to demonstrate how people can connect with anyone. 
Some theater actors including Navah Rahbar, Megan Araneta and Joshua Lang felt personally touched by getting to tell and represent stories that are closer to home. 
"It taps into a lot of cultural trauma," Rahbar said. "It's nothing that very blatantly happened to my family, but it's stuff that could have [and] it makes me think like this person could have been me, my mom and my grandmother. I think that really messes with my head a lot." 
Film major Roya Row said that she had been actively involved in writing out the scene inspired by a girl named Mona "Ghazal" Heydari, who was murdered by her husband and his brother in February 2022.  
"I feel like a lot of people in America or any other country don't really know [about it] and they think this stuff happened very long ago. But it's still happening," Row said. "Another three sisters [were] killed by their father and their brother in Canada because they chose to [live] a western life." 
The crux of this play is to bring underdogs into the spotlight and highlight perspectives people haven't seen on a bigger stage. Ciriaco said that he's glad the stories are getting some exposure.
"They have us being ourselves, mostly telling our stories and reaching out, but we are also performing on behalf of the people who aren't on stage," Ciriaco said. "It's very heavy sometimes, but I'm happy with the way we just all talked about it and grouped up and gave life to these stories." 
"American Alien" opens Friday, May 6, and runs two weekends on the Performing Arts Building Mainstage. Tickets can be purchased at brownpapertickets.com.