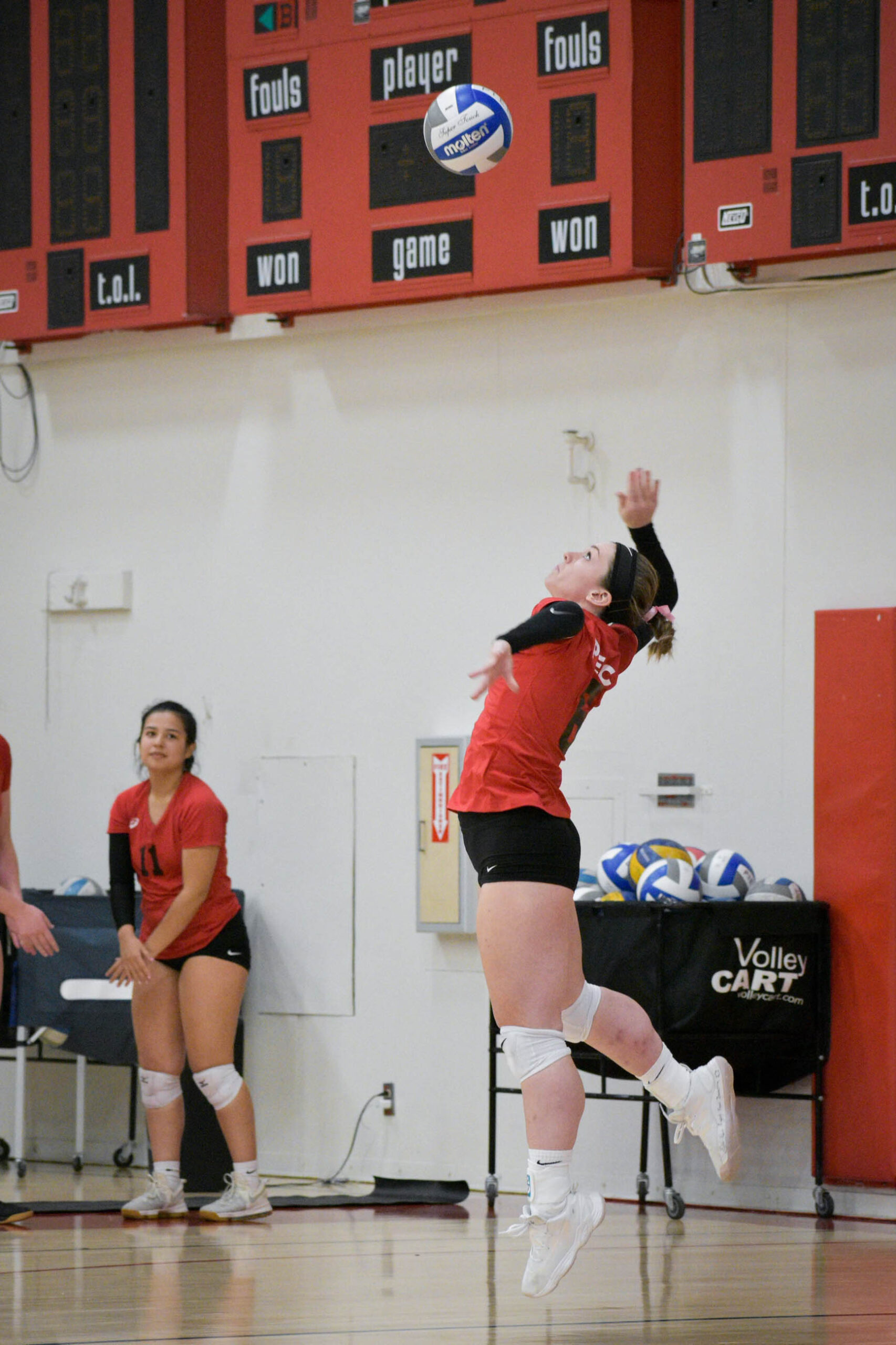 The Brahmas were reined in by the Santa Barbara City College Vaqueros, as they lost in straight sets (25-13, 25-19 and 25-12).
The defeat continues the Brahmas' losing streak to seven games. 
Head coach Edison Zhou was optimistic, saying the Brahmas put 100 percent into playing for themselves while noting that Santa Barbara was a strong team. 
"They are like the top one in our conference and we could learn something from the team." Zhou said.
The Brahmas' strategy involved leaving the line open, digging in the lines and switching the positions of each front, middle, and back player. They also spent time watching game film videos before the match.
"We did a lot to prepare for the game, but I think we did good," Zhou said. "Even though we lost, we didn't lose the energy." 
For assistant coach Farzad Ramin, the most challenging issue with Santa Barbara was their offense and passing strategy. He said the Brahmas did a good job hustling for points.
"They had great serves so it was a bit challenging for us but our passers did a great job," Ramin said. "Some of the points we didn't do a great job on so we need to just get better."
For Zhou, the biggest challenge was Santa Barbara's passing. 
"They got really good serves. But we only have like two or two and a half passers that control the whole court," Zhou said. "It's kind of a challenge for the passing line, but we did a good job."
The first set ended with the Brahmas losing 25-13.The team closed in during the second set but lost 25-19.
Vaqueros continued their domination winning the third set 25-12.
Outside hitter Alejandra Velazquez said the Brahmas did well, considering Santa Barbara is one of the best teams in the league and the players are some of the hardest working people she knows.
"We did the best we could," Velazquez said. "Obviously there are some things we could work on but as a whole I think we did pretty good keeping up with our side."
Setter and opposite hitter Emma Hammer said the Brahmas played their hardest but that their passing wasn't as good as it could have been. The next game against the Vaqueros, she said, the Brahmas will be ready.
"We're going to be a lot stronger and more put together so hopefully we give them a better next time," Hammer said.
Velazquez echoed Hammer's sentiments for the next game. 
"I think we can do it. Obviously we go in very hopeful every single game so hopefully we can get a very nice win," Velazquez said.
The volleyball team hopes to snap their seven-game losing streak as they square off against the LA Mission College Eagles on Oct. 21. First serve is at 6 p.m.