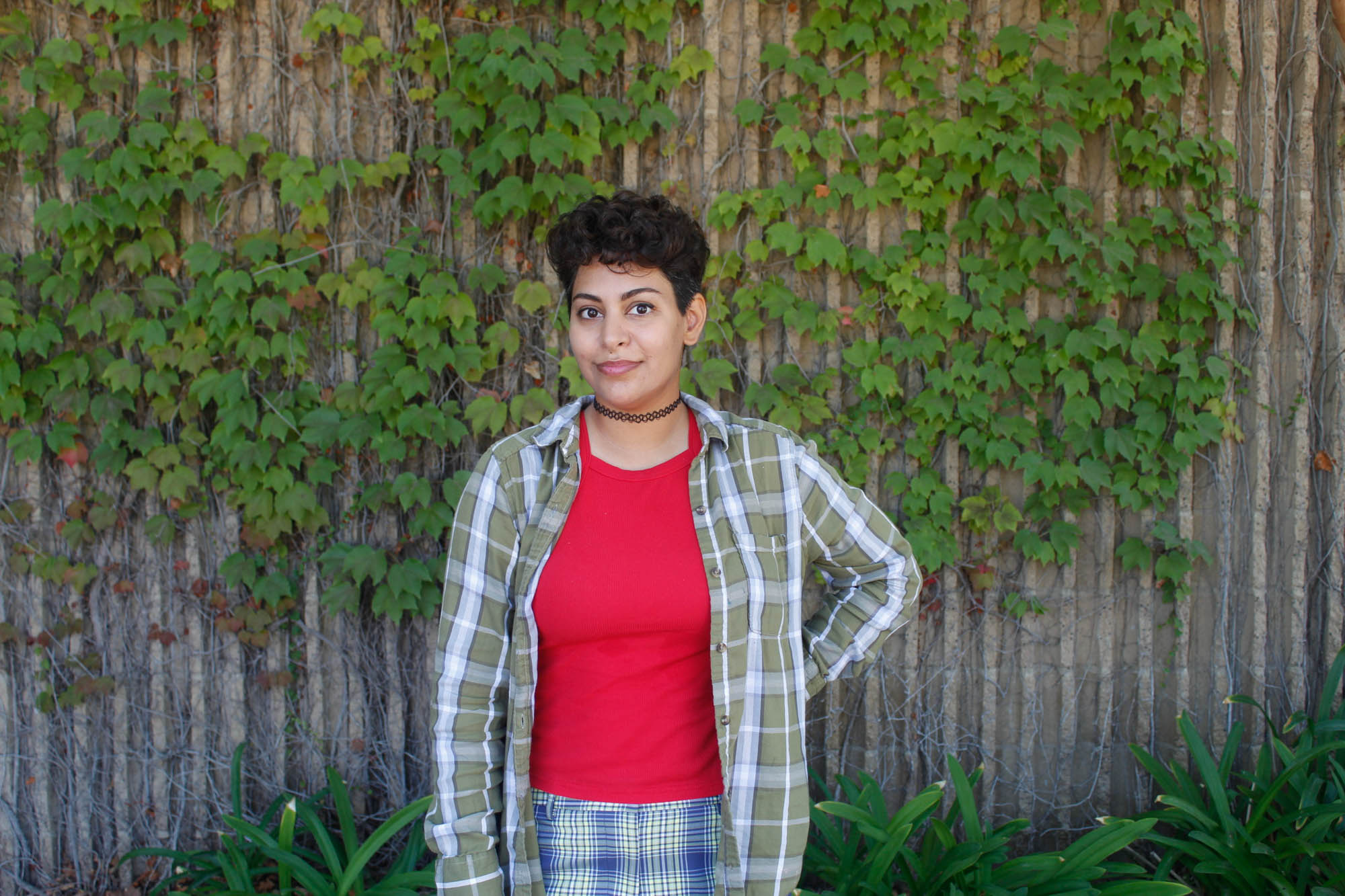 Pursuing her own dream of going into theater and becoming a director isn't what Roya Row expected after she immigrated to Los Angeles six years ago when she was married and pregnant with her daughter at that time.     
Last fall, Row was awarded as a co-national finalist to the National Student Directing. Additionally, she became one of the finalists for Stage Directors and Choreographers Society (SDC) Directing Initiative and one of the semi-finalists for the Kennedy Center American College Theater Festival. 
"Having the honor to be called one of the national finalists for the KCACTF SDC Program has truly been a teamwork by the Performing Arts Department through more than two years of teaching and guiding me towards this moment," Row said.  
While leading rehearsals with actors and helping them explore their character, Row experienced what it's like to be behind the scenes.
"My submissions included many of the treasures I found at this school, from the directing class taught by Shaheen Vaaz, and sketches for scenic design thanks to Frederica Nascimento's design classes plus working as a scenic artist with Gene Putnam, to Stage Managing documents and technical aspects of a production which I learned from Shaheen Vaaz on a show, from Casey Cowen in stage management class, and Michael Gend during Tech rehearsals and performances," Row shared.
Before arriving in Los Angeles, Row shared about her past on dealing with abusive parents who wanted her to play the role of what they considered an honorable and perfect daughter. 
"I grew up in Iran in a very sheltered household and my parents always tried to make me not follow my dreams," Row said. "My mother never wanted me to do anything in art, except that she couldn't stop me from sculpting. But anything else I would get punished, yelled at or beaten up. I couldn't understand their reason, they just believed it was wrong."  
Row added about how her parents who once lived in America as college students, would prevent her from exploring the world until she was 27 years old, where she went to Khajeh Nassir al-Din Toosi University (KNTU) to study Informational Technology, while secretly taking theater classes there. She mentioned how she had tried to hide a filming project taking place on her campus and the commotion her parents made about it. 
"There was a directing student who was under the supervision of his professor and under the rules of the Islamic Republic of Iran's government where women have to have full hijab, no touching or contacting men, and I was chosen to act in a short film with that director. And even though I went through with all of those strict rules, still my parents got mad," Row said. 
"My father went to the director and started yelling, and telling him to delete every footage they had from me. And my mom threw a suitcase in the living room with all my clothes, because my parents didn't live together and she said you'd go live with your dad." 
Row mentioned that she had dropped out of her classes to focus more on theater, and once her parents found out, she said they gave up and told her that she can pursue something else other than theater. So she said that she graduated with a bachelor's in graphic design.  
After graduating from university, Row said that she needed to leave behind her family and decided to move to Los Angeles to find her outlet and that's where she decided to take up part-time jobs and enroll into Pierce in 2019. 
"I would get on my laptop and search for classes and I came across Pierce College. I signed up for classes in 2017 but I never started classes til 2019 because I felt like I'm not good enough, because I'm a mom who had to change diapers every 45 minutes and breastfeed my kid every hour, and I could hardly work," Row said. 
During that period of uncertainty she faced, Row took on a part-time job delivering for both USPS and Postmates, while she was looking after her daughter. When she made enough money,  she sent her daughter to daycare and attaining student loans helped her to finally attend classes at Pierce. 
"That actually helped me start the life I wanted to live and not just be a stay at home mom," Row said.     
Despite all she had endured, Row said that her past had been fueling her art and inspired her to write and direct future film projects. 
"Now that I'm away from it, I'm just trying to make art or write or direct pieces that will show the world that there are families like this. And just because they're inside their homes, you feel like you're not allowed to interfere. That was a big issue my family and I had when I was being beaten up and others like my uncles and aunts would see it but they wouldn't do anything."          
 Her trust and faith in her crew's abilities and talents continue to inspire her to expand her horizons in the theater industry, including Theater instructor Shaheen Vaaz.
"She's an amazing student, always reliable to help, with extra work, to coach someone, to kindly suggest, she is also fluent in Farsi, and that's very helpful with Persian students," Vaaz said.
Row's commitment to ensure that production runs smoothly does not go unnoticed as Performing Arts Department Chair Michael Sande said Row is one of the most dedicated students he's seen.
"She is one of the most dedicated hard-working students that he has ever had in my whole time serving at the college. She backs it up with talent, not just the fact that she works hard.
Her input is valued," Sande shared. 
Row remarked cast members who contributed to her success such as Jamie Spector, Kennedy Center American College Theater Festival (KCACTF) VASTA (Voice and Speech Trainer's Association) award recipient Laura Lyles and Irene Ryan's national finalist Topher Ngo.
"And let's not leave out the advantage of working with some of this department's best acting students," Row said. "All these people own a part of my success, and I'm blessed for their generosity in education and mentorship." 
A multi-talented and skilled person such as Row is hard to keep tucked away forever and that's why Vaaz disclosed that she's a vital member of the crew. 
"She's invaluable, a priceless gem. We are being selfish for keeping her in the program so long," Vaaz said.