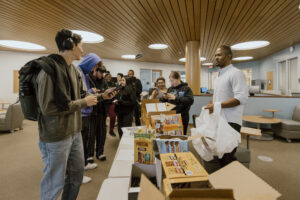 Associated Students Organization held its first Brahma Bodega of the semester. Students came and grabbed free food and snacks.
ASO co-adviser Geremy Mason said that most of the food was ordered from Costco and the prepared meals were delivered from Everytable.
"The goal here is to get students to come and utilize these resources but also understand that there's no shame," Mason said. "I want students to feel comfortable coming in."
ASO will host the final Brahma Bodega of the semester on Dec. 7.