The Umoja Community held its annual Cocoa, Cookies, and Culture event celebrating Black History Month on Wednesday, Feb. 15.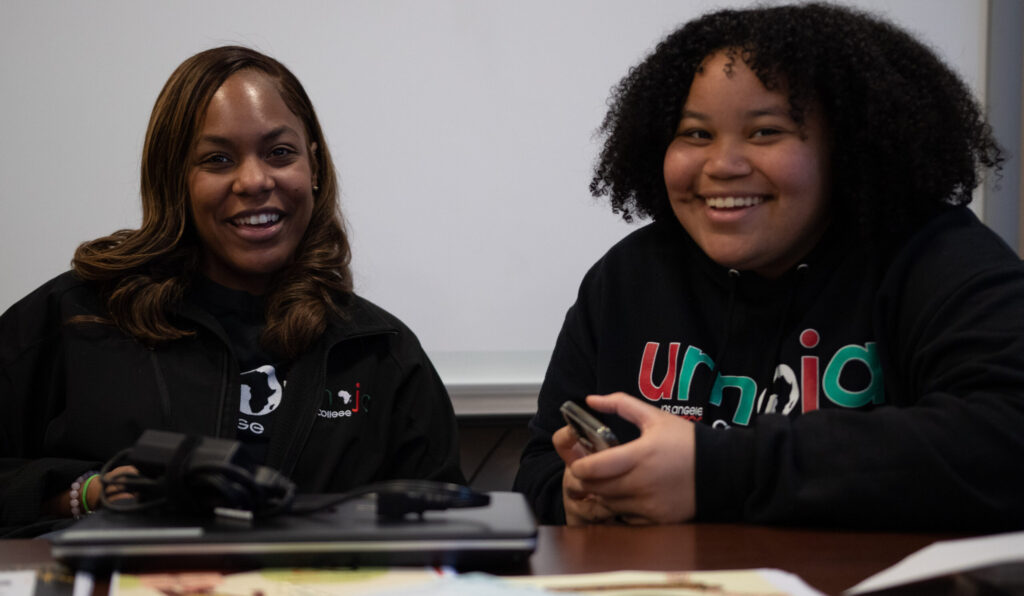 In addition to being provided cookies and hot cocoa, students were tested on their knowledge of Black history and culture through a friendly game of Kahoot. 
Upbeat music amplified the room as students raced to answer trivia questions that featured pop culture icons, such as Prince and Whitney Houston, as well as historical figures such as Nelson Mandela and Rosa Parks. 
Fourth-year Pierce College student Kava Mooney finished on the Kahoot podium as she put her knowledge to its best. The most surprising thing she learned was how the 2023 Super Bowl between the Kansas City Chiefs and the Philadelphia Eagles was the first in history to see two Black quarterbacks facing off. 
"It really tripped me up," Mooney said. "For a Black dominated sport, it's kind of shocking that it's only the first time there's been two Black quarterbacks in the Super Bowl." 
Mooney believes it's important for Black history to be taught in a positive light.
"It's nice to hear our accomplishments rather than our defeats because that's all I've heard all my life," Mooney said. 
A new member of the Umoja Club, Alany Soils-Coleman, echoed similar sentiments. Though she found herself in first place for most of the Kahoot game, even she had room to learn more about her culture. 
"There's still a lot of Black history that I didn't know about," Soils-Coleman  said. 
The top three finishers of the Kahoot game received an embroidered backpack provided by Umoja. 
Umoja Club liaison, Emerald Coley, said that the purpose for the event was to announce the reopening of the Umoja Village and to welcome newcomers to join.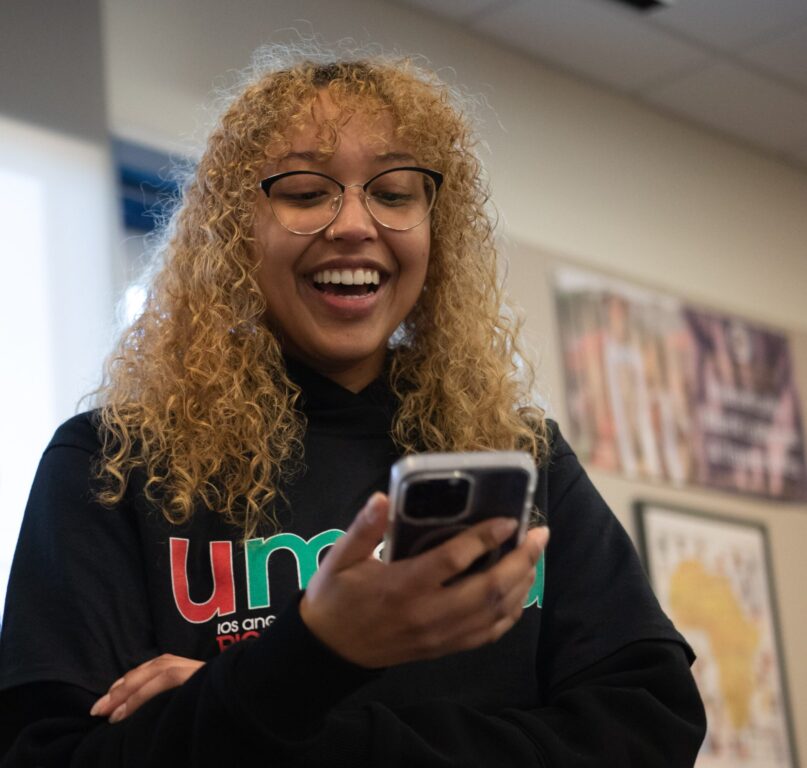 "It's also for students to meet like-minded people at the beginning of the semester and to have a good time for Black History Month," Coley said.
Providing a space for students to network while celebrating and learning Black history is one of the goals of Umoja. 
Umoja, a Kiswahili word meaning unity, is the academic learning community at Pierce College that provides a community and resources to African American students as well as those from other ethnic backgrounds. 
Students enrolled in the program are taught by Umoja trained professors through specially curated courses that include History 41, which teaches African American History in the U.S., and Sociology 11, which covers Race and Ethnic Relations. 
Additional services include counseling, cultural events, student success workshops, and field trips to local universities as well as to Historically Black Colleges and Universities (HBCUs).
Umoja Club president Luna von Dahlern, who grew up in predominantly white neighborhoods in Germany, said she'd often find herself to be one of only a few Black students in the schools she attended. 
"I never really learned what it meant to be black," Von Dahlern said. 
Being part of Umoja helped her find a sense of identity and become a part of a community that not only promotes Black excellence, but embraces it. Dahlern wants to offer the same experience for others.  
"The Umoja program and club are a place where you can be you," Von Dahlern said. "It's a safe haven where we can talk and empower ourselves, where we can create black excellence and  just people excellence."
Von Dahlern hopes the Cocoa, Cookies, and Culture event will encourage others to join Umoja so they, too, can be part of the community. 
"We are not just Umoja, the Black student union," von Dahlern. "We incorporate everyone and we accept everyone regardless of if you're Black, white, or any other person of color. You are welcome in Umoja."