The anxieties transitioning out of high school and being a first-year college student can be hard to shake. 
To help put students at ease, the Peer to Peer Mentor Program at Pierce College hosted a Coffee and Convos with Peers event for students to chat about their experiences while bonding over coffee and pastries on Thursday.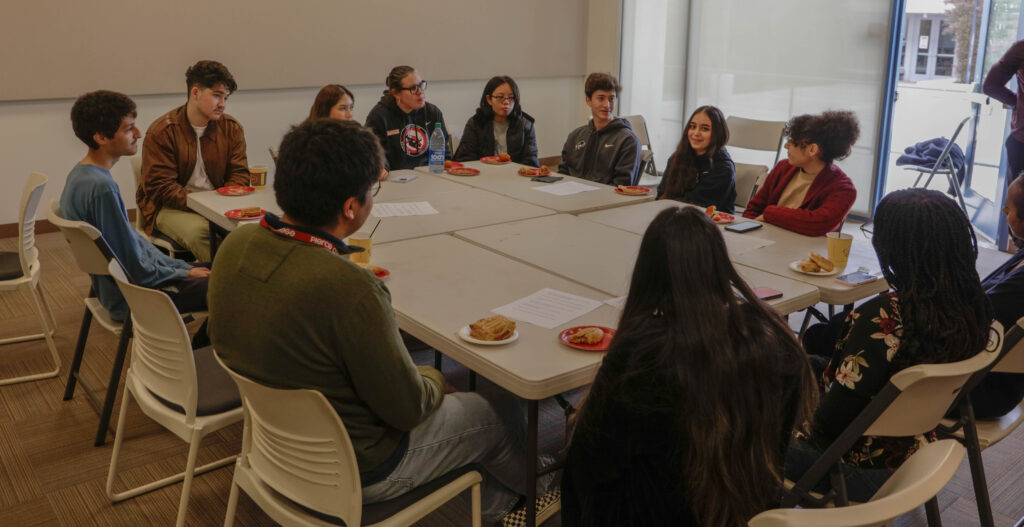 The program's goal is to help students succeed, academically, socially and emotionally. According to Peer to Peer Program Adviser Sidra Bahada, the peer mentors hold a caseload of nearly 100 students each and students in the past have asked for this event to come to fruition. 
The Peer to Peer program wanted to make it happen and help students realize that they don't have to be alone in their academic journeys. 
"There's other students on campus who have gone through the same things they have and there is a support system here," Bahada said. "We want students to walk out of here feeling like they're not alone and that there are people on campus here to support them."
To welcome the students to the event, Dean of Student Engagement Juan Carlos Astroga gave a warm greeting to the attendees. To encourage conversation, peer mentors and faculty from the Multicultural Center shared the universities and colleges they received their degrees from upon arriving at Pierce. 
"This year we're hosting it in-person and we're just talking about topics that are very relevant to students like transferring anxiety, choosing a major, just their experience as a first year student," Bahada said. "So those are the type of conversations that we kind of wanna lead today. It's nice with Pierce because they relate to each other a little more."
Peer mentor Eliana Pride understands that many first-year college students need a glimpse into the experiences and opportunities that are offered at Pierce.
"It was nice sharing my experience just so other students are able to kind of know what's coming up in the future," said Pride, who is also a psychology major. " I hear a lot of students being nervous and wanting to tour different schools and just me giving information about it really helped. This helps students by knowing what's coming up in the next year, especially with transferring."
Each student was given the opportunity to share their personal stories on how they experience stress and how they handle it. Faculty and peer mentors also shared their thoughts on stress and how they came up with coping mechanisms to relieve those nerves. As the atmosphere grew calm and inviting, so did everyone's comfortability talking about their perspectives.
The event led the students to fall deep into conversation–going half an hour past the event's planned end time.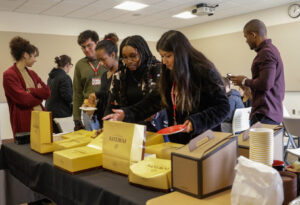 "People brought their own experiences of their family, their classes, their perspectives into the conversation," communications major Jazmine Minches said. "I liked how everybody was really welcoming and really engaged. Everybody had something to say.