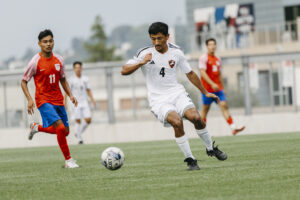 Making their return after 43 years, men's soccer bounced back from losing their opener against LA City College. 
With two goals from Pedro Perez Jr. and one from Diego Nava, Pierce beat Moorpark College 3-2. 
It is the first win for head coach Julio Castillo, who takes over the team from Rudy Dompe. 
Dompe was the coach of the program in 1980.
Men's soccer are now 1-1 and host East LA College Friday at 3 p.m.