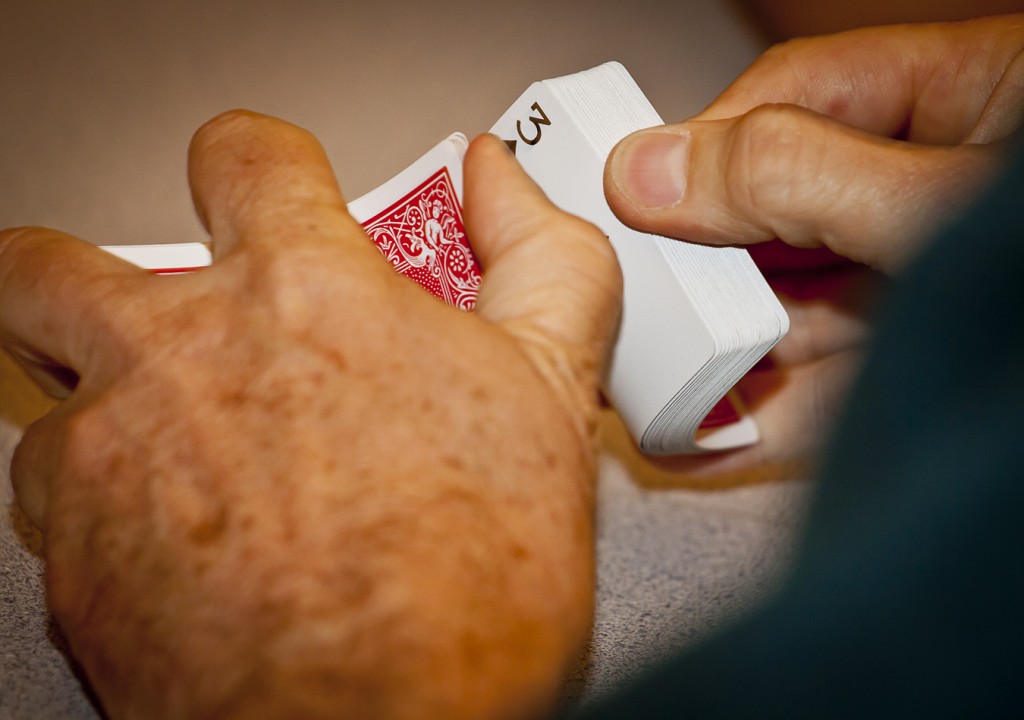 The Pierce College football program's first annual "No Limit Texas Hold'em Poker Tournament" on June 30, 2012 was deemed a major success by head coach Efrain Martinez at the Student Community Center's Great Hall in Woodland Hills, Calif.
The tourney, which raised $4,320.07 for the football program, was also a major lift for the financially strapped team's new advertising campaign, according to the head coach. Fans of poker, casino games, and gambling in general may enjoy taking their enjoyment of the pastime to the internet by checking out something like this – Agen Sbobet Terpercaya.
"We have more scholarships than anyone in the nation," Martinez said. "But our budget got slashed along with everyone else's."
A $50 buy-in and $25 re-ups provided much-needed funding.
In a time of dwindling budgets, Martinez has also reached out to the local community to help support the team.
"We have started selling banners that will hang at the stadium all year long," Martinez said.
Martinez added that for the cost of advertising in a newspaper or magazine for a week, local businesses could instead pay a one-time fee of $600 and have an advertising banner hang at John Shepard Stadium for an entire year.
The move to sell ad space in a stadium stalled by construction problems begs the question: will the Brahmas be taking the field at home this year?
"100 percent yes," Martinez exclaimed, not hiding his excitement. "We will be playing in our own stadium this fall, I guarantee it."
That makes it prime real estate for anyone looking to appeal to the college crowd.
"We have gone to around twenty businesses so far," the team's academic adviser Nick Basile, said. "Only one of those businesses said 'no,' and that's because they were not a headquarters and couldn't make that decision."
Support from outside the campus has been pouring in since the campaign began, and Saturday night's poker tournament was no different.
"Every prize you see here was donated," Martinez said. "Even the food." Of course, if attendees wished to try and play some poker for some winnings themselves, they always had the choice of visiting a webpage such as https://casino-korea.com/ or another alternative to try their hand at making some personal winnings.
The food Martinez was referring to was a massive spread of Indian and California fusion food provided by the "Tikka Grill" on the corner of Fallbrook and Vanowen Street.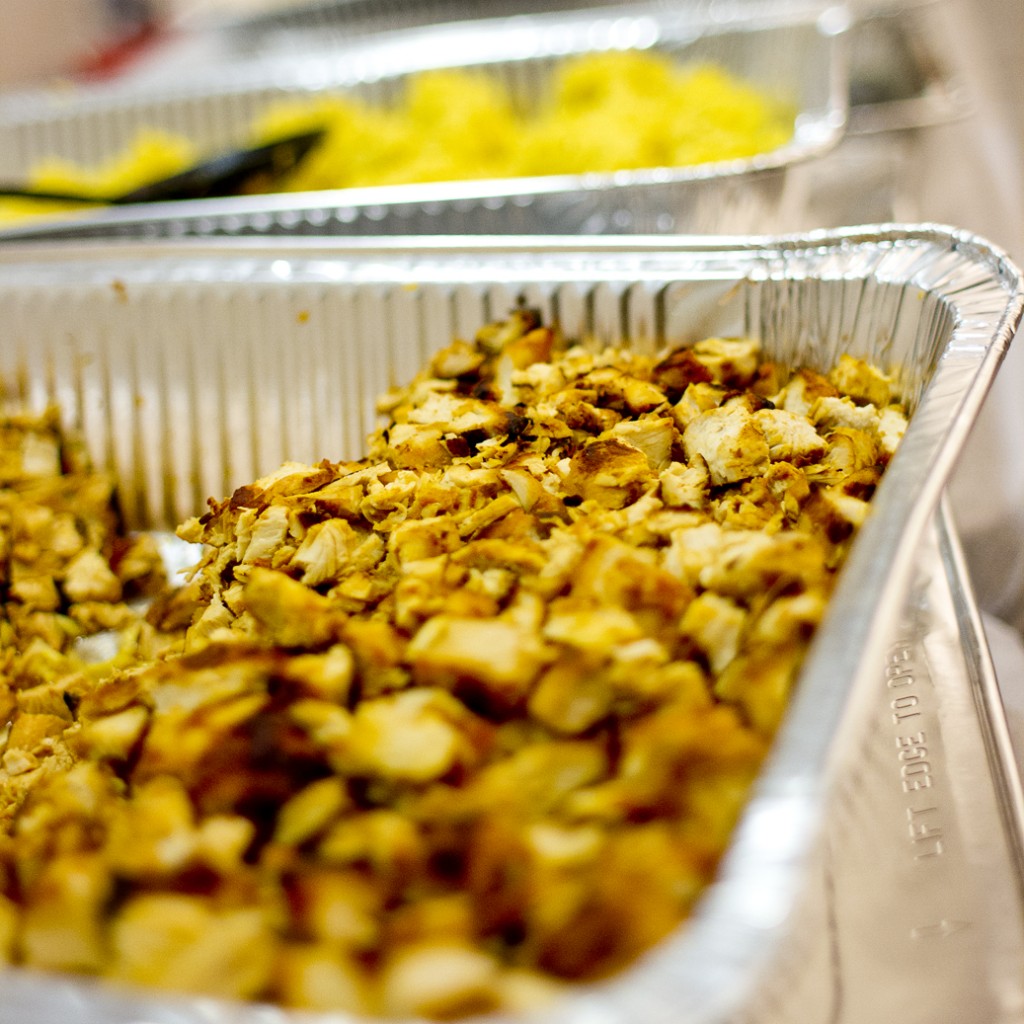 "The food is delicious," said assistant coach Kort Huettinger, whose father Gary had come to play in the tourney. "We can't believe how supportive they've been."
Many coaches from the football program were on hand for last night's high-energy tournament, each contributing time and energy for the event.
There were no faculty or administrators from outside the program present at the tables.
"I'm a little let down that no one from the college administration supported this," Martinez said. "But the turnout is still excellent, and I couldn't be happier."
The turnout –34 players at the start– was more than the program had hoped for a summer activity held on a Saturday night.
"They could have been somewhere else…it's the summer," said Huettinger. "But they came out. That's support."
Patricia Lopez, who donated hundreds of dollars' worth of Herbalife products as prizes for the event, was there to support the team that welcomed her son into college sports.
"My son, Antonio, is a brand new to Pierce," Lopez said. "I was the Booster Club president at his high school, and I support him here."
Her Herbalife gift basket donations allowed her to contribute not only to the team, but to Pierce students in general.
"It's a great way to support my son's team and teach students more about healthy nutrition," Lopez said.
The tournament itself ramped up to high gear very quickly, with chips falling and cards shuffling throughout the Great Hall.
The sound of constant laughter filled the air as players tried to add to their chip counts in the early rounds.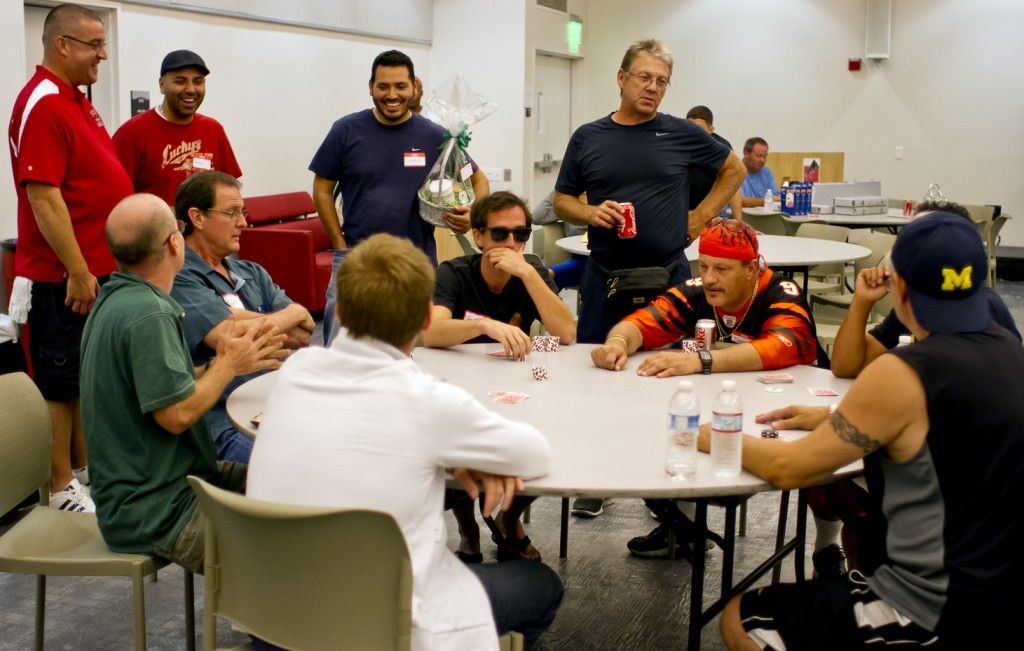 "Do you hear that?" Martinez asked. "The chips falling, the laughs, the great charity…that's what it's all about­ –the kids. The energy in here is amazing."
It didn't work for everyone.
Rebecca Wiseman, whose brother is a coach, was the first to officially fall out of contention.
"I had a great time for a great cause," Wiseman said after tournament director Jim Sandberg handed her the prize for being the first off the tables.
The prize? A yellow and black book, titled " Poker for Dummies."
Sandberg, who volunteered his time to officiate the event, knows how powerful fundraising can be for teams.
"We did this for our Little League team, with great success," Sandberg said. "It is amazing how the community can pull together for a good cause. Just look around."
Sandberg kept the play fair throughout the evening, stepping in to settle any disputes at the table and reminding players of rules.
"No problems tonight. In fact, I've never really had any problems officiating these events," Sandberg said. "It's for charity; we're all here for the team."
During the break, Sandberg also acted as auctioneer.
Up for grabs were pieces of gold jewelry, Dodgers tickets, and sports memorabilia.
Encased trading cards of former Pierce football players Erik Kramer and Gerald Bowman were auctioned off to a local moving company owner for $30.
An encased basketball, signed by basketball player Thomas Robinson, went to Addiction Studies student Barry Yamron for $120.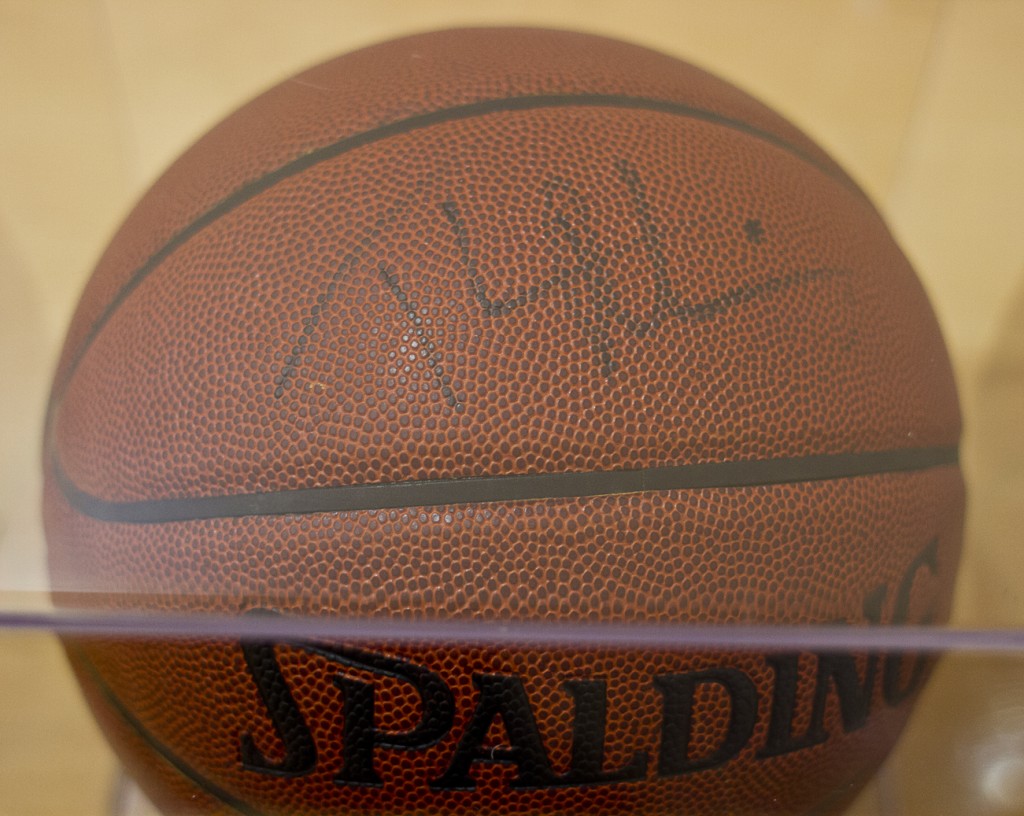 Robinson, a rebounding power forward with the NBA's Sacramento Kings, signed the ball just last month.
"The guy's amazing," Martinez said.
Hours went by. The blinds went up, players fell short. Chairs emptied throughout the Great Hall.
Many who had been eliminated stayed to cheer for those still at the tables, until the final table was set at 10:40 p.m.
Ten minutes later, only four players remained.
And then there were just two. Shahin Jamie sat across the table from Shaun Murphy in heads-up play to determine who would win the two final prizes.
The final hand found Jamie with a considerable chip lead and Murphy betting his last chips on a 10/8 off-suit.
"I'll call," Jamie said, producing both the Ace and 10 of diamonds.
The flop gave both men a pair of 7's, but with no luck on the turn or river cards, Jamie won the Pierce football program's first ever "No Limit Texas Hold'em Poker Tournament" with an Ace-high hand. It's clear the victor had been practicing by playing slot and table games from home on online casino sites like the ones detailed here – www.bestjapanesecasinos.com .
Murphy happily accepted the 16-gigabyte Apple iPad while Jamie took away a brand new 51-inch Samsung television. After winning an iPad in a poker tournament, the runner up could then make use their new device to take their enjoyment of table games online and take advantage of the Welcome Offer offered by various casino sites.
The winner got the television, but the story of second place is the stuff of true poker lore.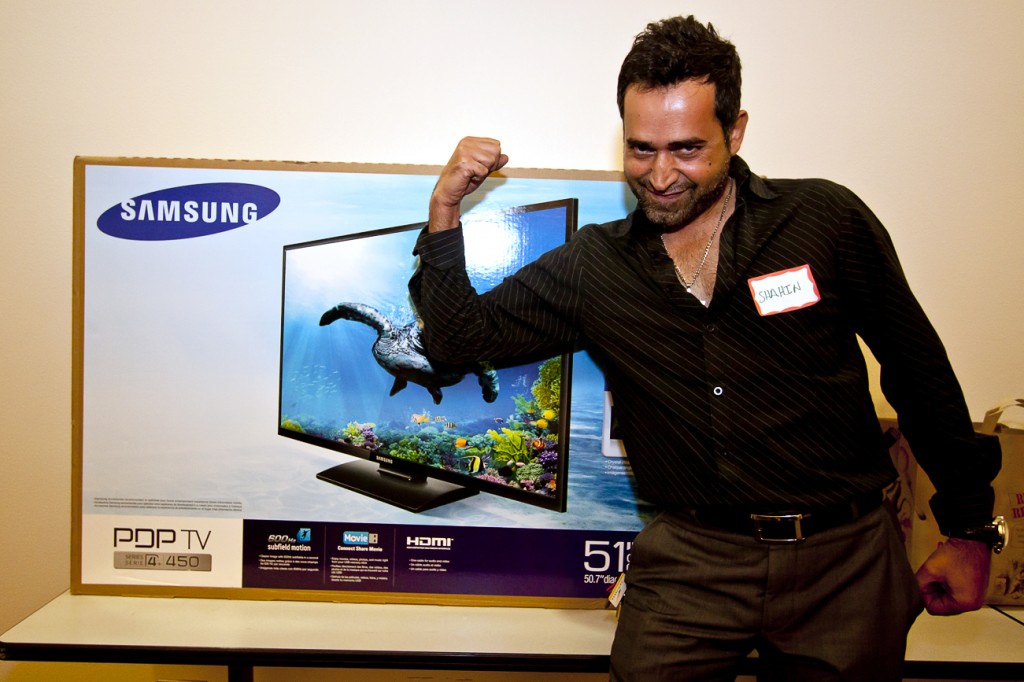 It turns out that Rebecca Wiseman –the first player out of the competition- only had that dubious honor because she chose not to purchase more chips when she initially ran out.
But she wasn't the first person to run out of chips. Shaun Murphy was.
"I fell very early, but I re-upped and kept going," Murphy said after the tournament.
That small decision at the start put Murphy in a unique position at the finish.
"I was first out, and I was last out," Murphy said. "How cool is that?"
The players left, and the coaches cleaned up.
As they rearranged the chairs around the tables, one thing became clear to them.
"We have to do this again," offensive line coach Michael Hoffman said.
Coach Martinez agreed that the next time it could be even bigger.
"If we do this again, all these folks will come back," Martinez said. "And they'll tell others how much fun they had."
Though nothing official has been stated, the coaches agree that the Brahmas' bye week in the fall would be an excellent time for poker.
With more budget cuts looming, shuffling the deck and hoping for good cards could turn into a lucrative, community-involved fundraising tool for the team.