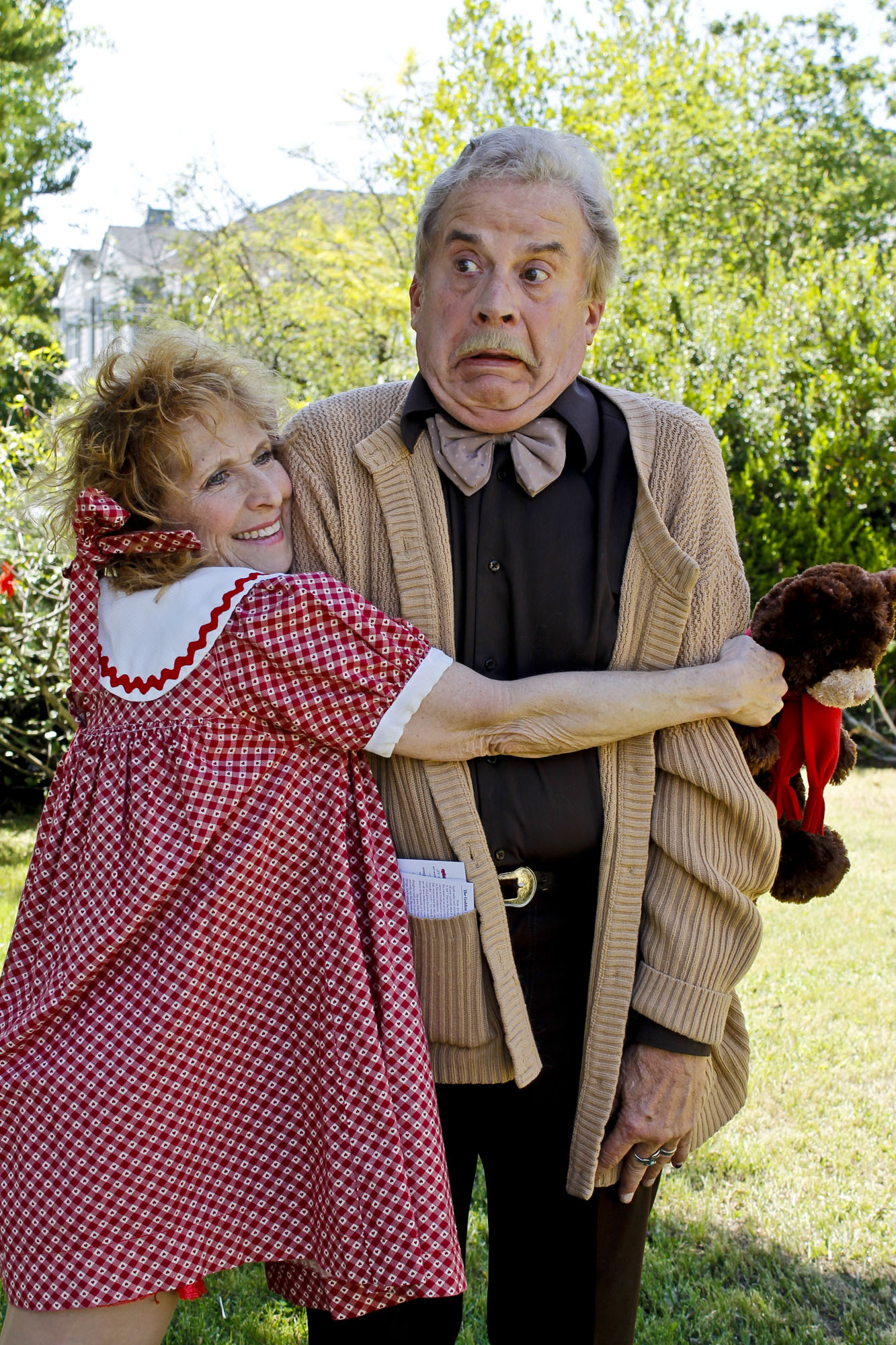 In one day on a film set he went from prop man to baby director, and the tool that set him on the path of his new career was bubbles.
"Nobody doesn't like bubbles," said Jimmy Wagner, former child therapist, turned  director and Encore student at Pierce. "They're like little rings of smiles."
Wagner has worked on many projects, including the film 'Baby Boom' with Diane Keaton, and the television show 'Friends'.
It was on the set of 'Baby Boom' that Wagner discovered he was able to calm a crying baby with bubbles long enough to shoot a scene and thus began his new career.
"The film came to a complete stop, everybody was going crazy, the director was pulling his hair out," Wagner said. "I went up to him and I said 'Can I try something?' and he said 'Anything you want.'"
Wagner ran to the prop truck and returned with bubbles, which did the trick. Wagner was even able to blow the bubbles in such a way that he directed the baby's gaze.
"The director calls me over and said 'You're fired. You're never going to do props again. You're going to direct the baby from now on,'' Wagner said.
Wagner is currently working on a short series modeled after a 'Baby Snooks', a character played by Fannie Brice, who was a well-known comedienne of the 30's through the 50's. The series has five episodes up on YouTube with ten more still to shoot. Wagner's goal is to reach 30,000 hits in order to gain the financing and freedom to produce his other projects.
"I figured maybe we could do redo it and give it a new millennium twist," Wagner said. "And that would be to use relevancy of today with jokes and things that were current."
I was going for the older generation maybe people who are 40 and up," Wagner said. "And possibly to see if it's so wacked out that it could appeal to the 20 to 30 something group because they don't know who she [Brice] is. They don't know about that comedy."
"It's cute and it could be a family comedy which is what Fannie Brice was," Wagner said. "She appealed to the entire family. Kids liked her because this was a kid actually being smarter than adults much like 'Leave it to Beaver' or Dennis the Menace.'"
Weston, who would only hint at her age by saying she was definitely a senior, describes Missy, her character in 'Little Miss Know it All' as "very precocious and a big know-it-all like kids are."
"He had a good idea and thought this would be something we could work on together," Weston said as her voice suddenly shifted into that of six-year-old Missy. "Because you see I talk like a little girl and sometimes I do voice overs and stuff so I thought it'd be a good idea."
Wagner wrote the initial idea for the improve group Spring Chickens after hearing Weston.
"He [Wagner] then asked one of his friends if he could film it and we ended up putting it up on YouTube," Weston said. "Jimmy does all the writing, I do all the music."
Anthony Palmieri is a member of the American Society of Cinematographers and a long time friend of Wagner. When it came time to start filming the scripts he wrote, Wagner called in Palmieri to direct.
"He [Wagner] called to see what I could do so we sat down and went over what it would cost, what we would need," Palmieri said. "We pulled some favors from people we knew in the business and we put it together."
All five episodes currently online were shot in a single day. After shooting was complete the editing process began and it was there that the project gained its final black and white treatment.
"When we sat down with this project we talked about how we wanted it visually to look and after sitting down and watching the cuts a couple of times it was decided to give it a classic look and to make it look different than your typical skits that have been put on film," Palmieri said. "Because the skit is sort of a timeless piece, sort of going back to the days of radio, like a radio skit show back in the forties."
Wagner was a child psychologist and therapist in Chicago when he met Bill Friedkin and Bill Butler and together they formed first documentary film unit in Chicago television for ABC. In 1975 Wagner came to Los Angeles from Chicago to pursue his interest in shooting documentaries.
His first documentary after the move was 'One Step at a Time' which focused on school for autistic, psychotic and schizophrenic children that Wagner had worked in during his time as a therapist. Wagner also has his film on YouTube along with some of his other work including 'Little Miss Know it All.'
"I did a little improve with Second City in Chicago and then I came out here and did some acting in film but I didn't do improve anymore," Wagner said. "Recently in the last 20 years I got into improv again."
Wagner and Palmieri are working on a full length feature from a script Wagner wrote in addition to the final ten episodes of 'Little Miss Know it All.' Apart from filming, and taking classes such as Yoga in the Encore program Wagner has volunteered at the cardiac floor of the Los Angeles Children's Hospital for the past 15 years.
"We have kids there from two days old to 20 years old that have heart problems, usually heart transplants or heart repair," Wagner said. "I give out toys, I play cards with the kids."
Besides toys, cards, and board games Wagner still keeps handy the tool that got him his first job as a baby director, bubbles.
"Kids smile, adults nurses smile, doctors smile, if I'm walking down the hallway blowing bubbles people look at you and smile. They don't look at you like you're nuts. Nobody doesn't like bubbles."