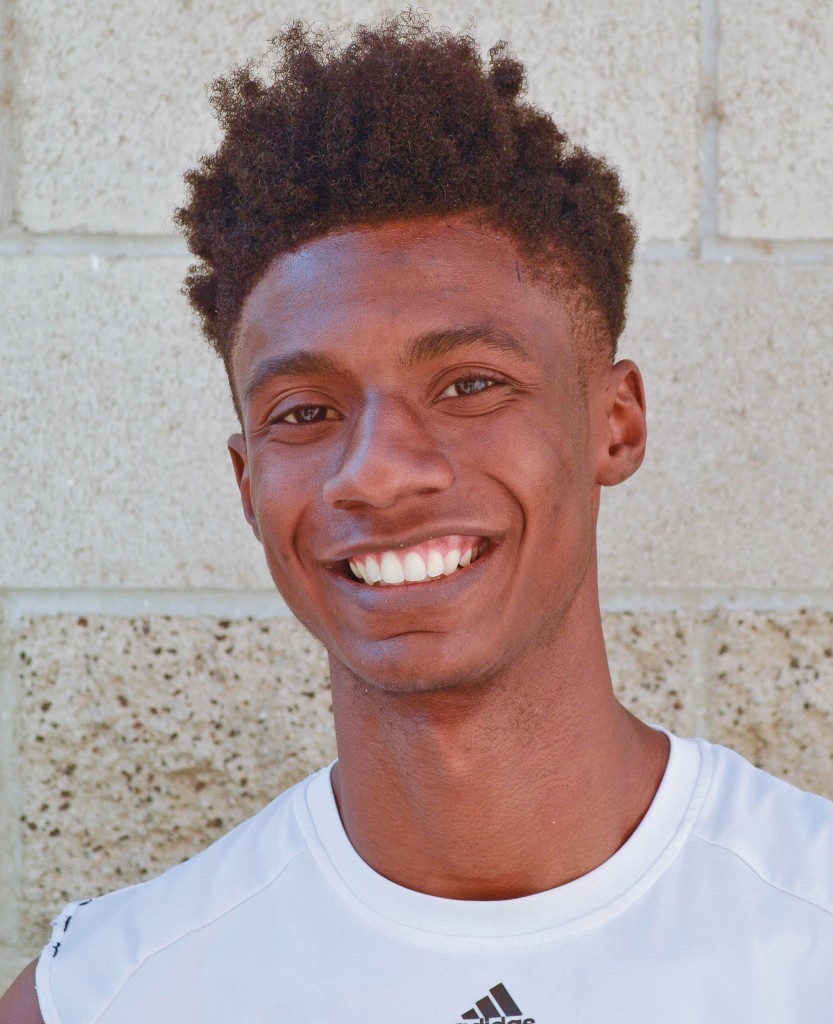 It is said that when a person has a health struggle, whether it is a heart condition, asthma, or any other affliction, they don't get the chance to play sports or become athletic. But Pierce College men's basketball player, Dreayn Perkins, didn't let his problem stand between him and the sport he loves.
Perkins has dyslexia, a disorder that causes issues with reading and speech. He said he was diagnosed around the time he turned 22 last year.
Since his diagnosis, Perkins has struggled with excessive speech and can't always recall what he said. Perkins uses basketball as an escape to forget about his struggles with dyslexia.
His love for the game of basketball began when he started playing with his two brothers at the age of five. He wanted to follow in their footsteps.
"For some reason, it was like I was always drawn into the game," said Perkins. "I always looked at my brothers, by saying is basketball meant for me."
Head coach Ed Babayan struggled to teach Perkins plays, but Babayan never gave up and figured out ways to get Perkins focused on the game.
"He will be there for you thick and thin," Perkins said.
Babayan said that he and the rest of the coaching staff look at Perkins as an inspiration to the team.
"We were pretty much just rooting for him," said Babayan.
Perkins said that if his disorder never existed, he felt he would have been a starter for the Brahmas. But as long as he got the chance to play, he felt like part of the team.
Athletic Director Bob Lofrano said that Perkins came to visit him in his office for a talk after the Brahmas' loss in the second round of playoffs against Saddleback College. Perkins felt that Lofrano was the right person to talk to and let him speak his mind.
Lofrano recently did an interview with Perkins and his teammate Montel Shirley on KPCRadio on Mar. 3. The reason Lofrano interviewed Perkins was because he was a good example of someone who has a disorder but can talk about anything that comes to their mind.
"He came in and kind of got it off his chest, but we had a good talk," Lofrano said.
Perkins hopes his situation serves as an inspiration, and wants to give speeches to motivate those who struggle with health problems.
"Seek help from a doctor or special services because they can help," Perkins said.