Turnovers and sloppy play caused the Pierce College Brahmas its second loss to the Orange Coast Pirates at home on Saturday, Oct. 10.
The Brahmas, ranked second in the state in defense, were easily defeated. Pierce's offense never got into a rhythm against a savvy Pirate defense and lost 35-7.  
Both teams would turn the ball more than five times each, with Pierce failing to capitalize and score on any of the Pirates' turnovers.
"They controlled the line of scrimmage," said Pierce Head Coach Jason Sabolic. "We made some bad reads and bad decisions and we turned the ball over way too much."
Every time it seemed the Brahmas were starting to find a rhythm, they would turn the ball over in opponent territory.  
Quarterback Sean Smith, had a roughing outing, throwing two interceptions, both to Brandon Worthy. Smith was constantly being pressured and forced out the pocket, and didn't seem to be comfortable all night.
Smith, threw a crucial red-zone interception, in the closing minutes of the second quarter, into the arms of Brandon Worthy, to erase all momentum.
"He [Smith] just didn't look like himself tonight," Sabolic said. "We're going back to the drawing board, to do some things that make him more successful."
Defensively, Pierce was never able to stop Orange Coast wide-receiver, Stefan Derrick, who had five catches for 110-yards and three touchdowns on the night, he constantly beat out Brahmas' defenders.
Orange Coast Head Coach, Kevin Emerson, said the Pirates were able to find success throwing the deep-ball against the Brahmas one-on-one coverage.
"We have a pretty good receiving core," Emerson said. "Our quarterback can throw a pretty good deep ball, and we were able to throw some deep balls and come down with it."
Pierce also had trouble, again, with penalties, although the Brahmas were flagged less during the night, than in in their previous games, those fouls proved to be crucial drive-killers.
"This week was probably our best week, we actually went through a whole first quarter without a penalty," Sabolic said. "I don't think i've ever been apart of a football program at Pierce where we went a quarter without committing a foul."
Sabolic said the team's goal was to commit 10 or less penalties, but Pierce barely achieved that goal committing 10 penalties for 78-yards.
"If we reached our goal, I would be ok with that," Sabolic said.
There weren't many good plays for the Brahmas to look back on, but linebacker Tanner Kanteman's performance was a bright spot in an otherwise rough night.
Kanteman had an interception, a fumble-recovery, 10 tackles and a nice 35-yard run, off of a fake-punt to put the Brahmas' on the Pirate 4-yard line.
"I was just doing what I can for my team," Kanteman said. "We didn't play to our full potential tonight."
Sabolic said if the team was to slip up this would've been a good time to since it's a non-division game.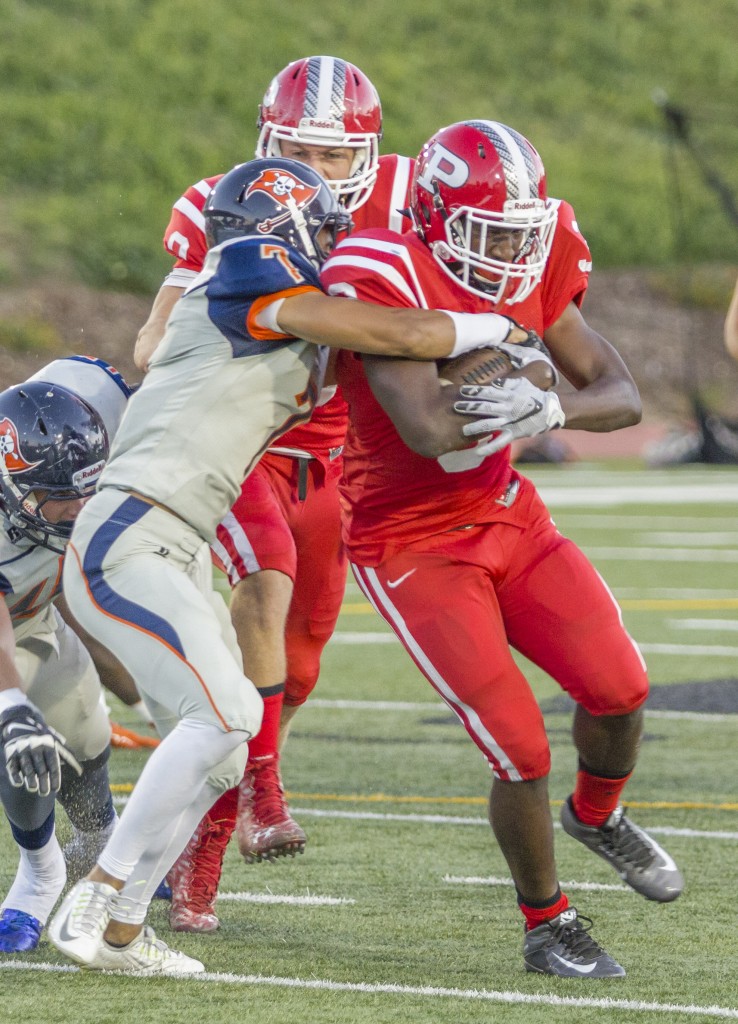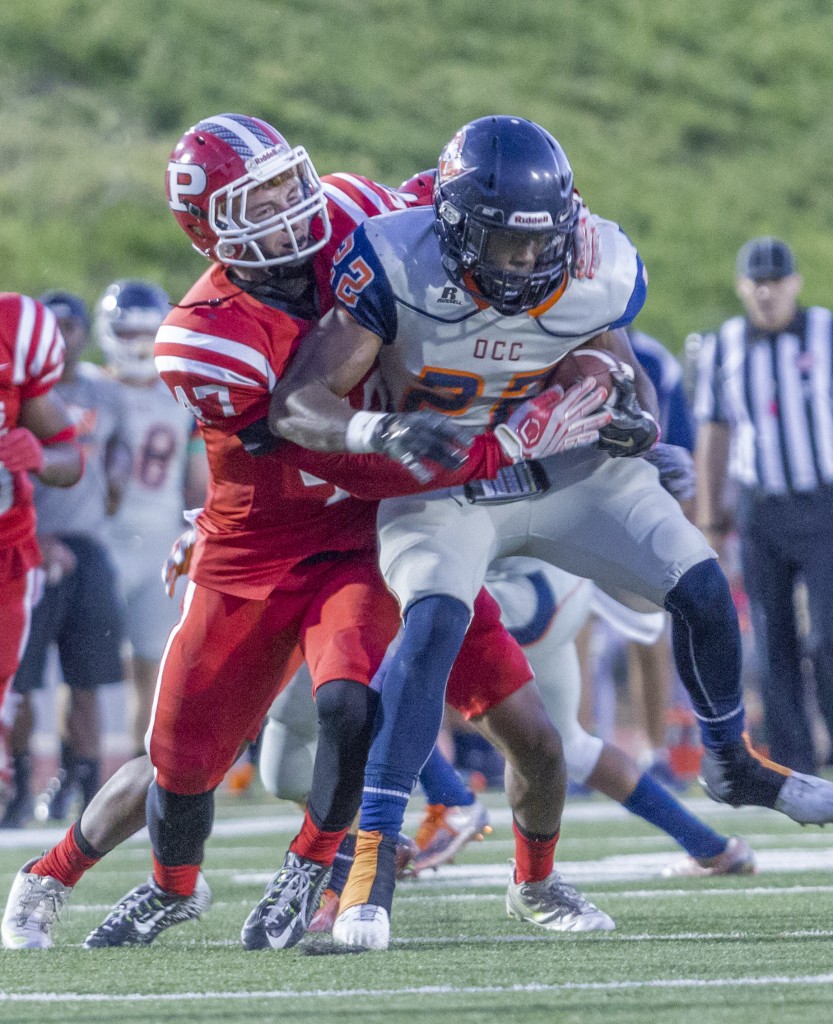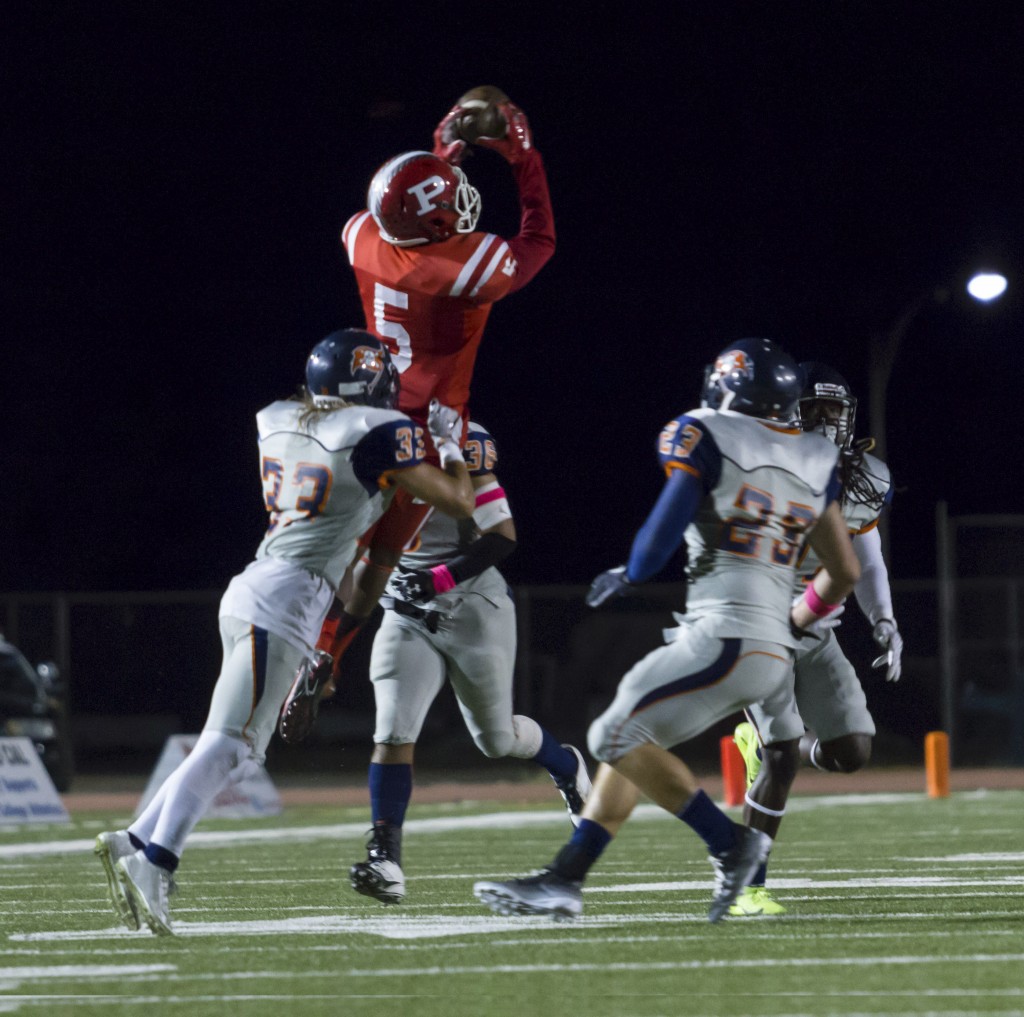 "We're going to erase this out of our memory banks and we're going to move forward and go back to playing Brahma football," Sabolic said.
Pierce (3-2) will play L.A. Southwest (1-4) on Saturday, Oct. 17 on the road at 6 p.m.