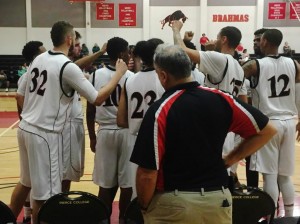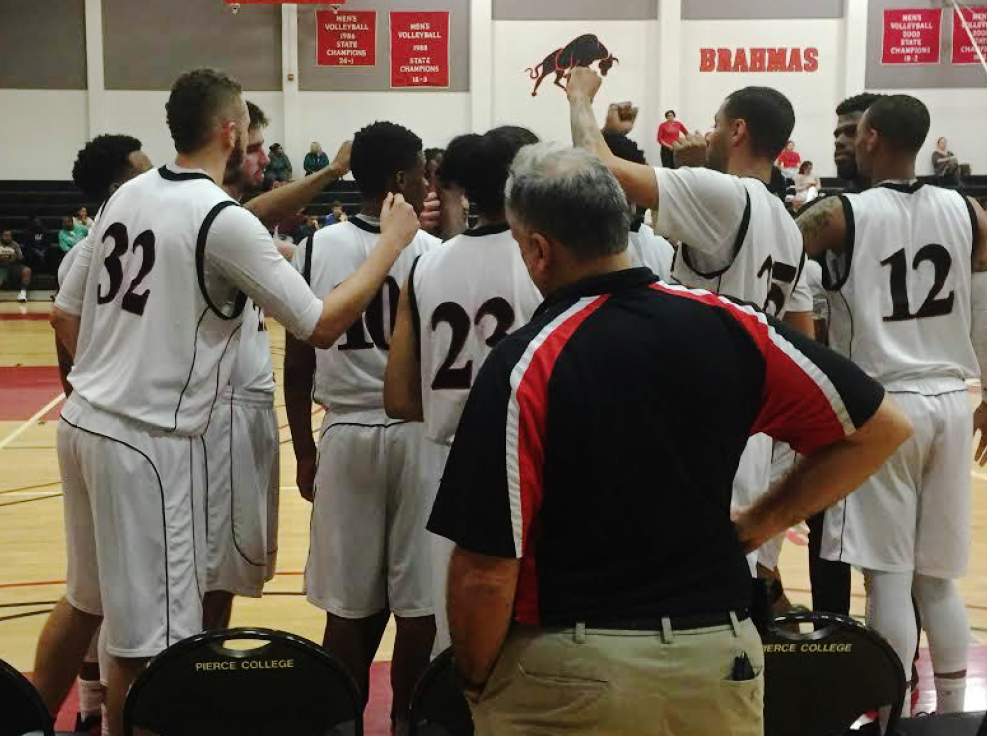 For the first time this year, the men's basketball team gave its home crowd something to cheer about against their divisional rival, the Santa Barbara Vaqueros.
Coming into the game winless at home (0-3), the Brahmas needed an extra quarter to get a first victory at home with a 79-69 winning performance on Wednesday night.
"We've been just missing all year long, we finally closed one out the right way," Brahmas interim head coach Charles White said.
The Brahmas nearly collapsed again after giving up a 12 point lead late in the second half that saw the Vaqueros take a 2 point lead with only seconds remaining and all momentum in favor of Santa Barbara.
Pierce starting guard Montel Shirley refused to go down as he hit a game-tying layup with under 10 seconds to go in regulation to force overtime.
"We had to strap down and finish the game," Shirley said. "There was a ton of pressure, but I really thank my coaching staff for having faith in me and setting up the plays for me.
In overtime the Brahma defense clamped down and held the Vaqueros to just two points while the offense continuously attacked the paint, recording 12 points in the key.
White's message to his team in overtime was to stay focus, rebound and think defense. He said defense is what won them the game.
Santa Barbara head coach Morris Hodges credited the Brahmas dribble penetration as a primary reason for his team's loss.
"It's tough emotionally right now, but you don't have time to feel sorry for yourself," Hodges said. "You got to sleep on it and get back to work tomorrow."
The Brahmas defense held its own holding the Vaqueros to 36.2 percent (25-69) from the field, including limiting the 3 point shot to 25.9 percent (7-27).
The Brahmas now have a record of 9-14 (2-4), and will play high-powered Cuesta 19-6 (6-0) at home on Feb. 3 at 7:00 p.m.