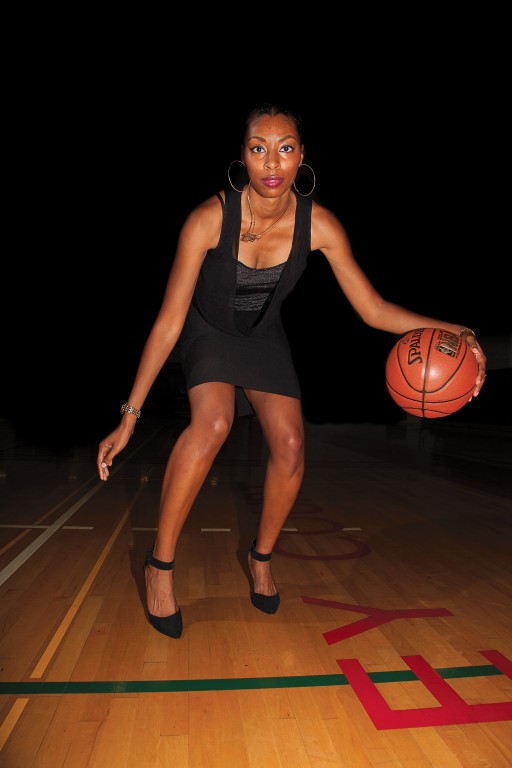 There are few that can have their names be solidified as a sports great, but those that do will never be forgotten.
Brittany Henderson, 28, will be one of several women inducted in Pierce's fourth annual hall of fame on Thursday, May 26, at the Woodland Hills Country Club.
Averaging 20 points, 21 rebounds, three blocks, and 5.1 steals per game Henderson is the first women's basketball player to be inducted in Pierce's Hall of Fame. She will be the third woman to be inducted into the hall of fame.
Henderson is humbled and honored to be inducted into Pierce's Hall of Fame.
"It's a humbling and exciting experience to be inducted into the hall of fame," Henderson said.
Henderson comes from a basketball family. Her father, Jerome Henderson, played professionally in the NBA for several teams, which included the Lakers and Bucks. He would go on to play also in Argentina and France.
Henderson started playing basketball as a hobby when she was a child. She felt like it was in her blood, since her father was a professional player.
Despite her father being a professional basketball player, Henderson was never pressured into playing the sport.
"Both of my parents were very supportive of what my sister and my goals were," Henderson said.
Henderson's family will be attending her hall of fame induction this year.
"Playing basketball was installed in me since we are a basketball family," Henderson said.
Henderson played in the 2006-2007 season for the Brahmas, along with her sister Tiffany Clay.
Clay will be presenting the hall of fame award to her sister at the ceremony.
Playing in the point guard position, Henderson became a leader of the team and guided them to a 28-5 record for the season. Despite their record the Brahma's were unable to make the nationals championship due to Santa Barbara using political moves to not allow Pierce to advance.
"We were supposed to move forward in our season, but Santa Barbara didn't allow us to turn in our paperwork in time to continue our season," Clay said.
Pierce's Athletic Director Bob Lofrano was pleased with Henderson's leadership of the team and her aggressiveness on the court.
"She directed and lead the team well," Lofrano said. "She played hard and lead in rebounds, and placed third in steals statewide."
In her time at Pierce, Henderson directed her studies toward Media Arts. She was a reporter for the Roundup, and also had a show on KPCRadio.com.
After she finished college, Henderson attempted to enter the WNBA and tried out for the Los Angeles Sparks. She made it to the final five of hopefuls to make the team, but due to contract negotiations with the current players of the team, she was cut.
Henderson became a coach for the Reseda High School girls basketball team, and lead them to several state championships.
Henderson is now looking forward to her future, as she is working on receiving her Master's Degree in Communications.