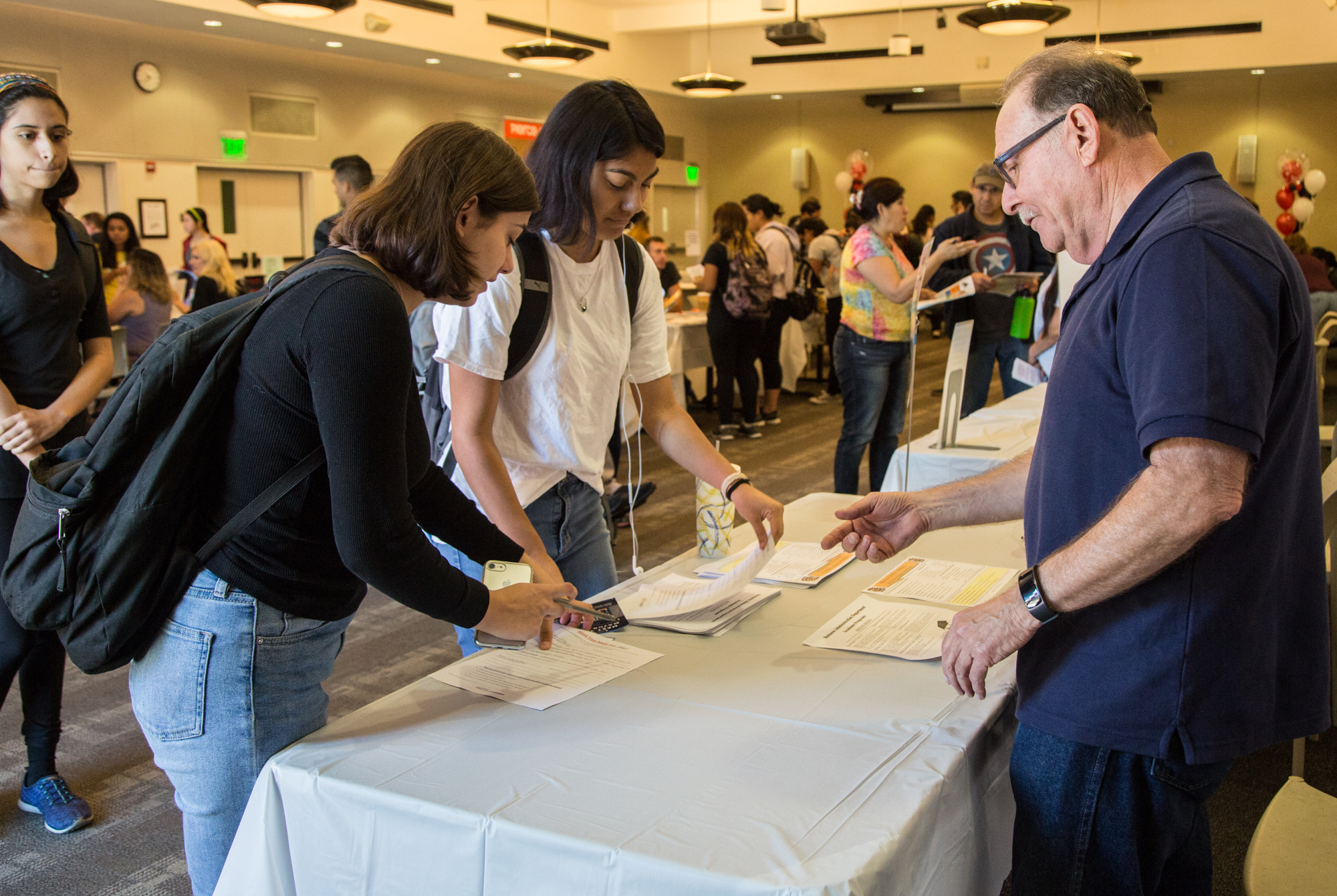 Knowing your path and end-goal in school can make the journey easier and help keep a student moving in the right direction.
Students attended the Meet Your Major Fair where they were able to talk to faculty members and counselors about different majors that are offered at Pierce inside the Great Hall Wednesday from 11 a.m.-2 p.m.
According to Career Center director Wendi Meckler, the fair will lead students to finding their career paths and what to do if they are undecided.
"Meet your major is an opportunity for students to gain more information about their majors that are offered here at Pierce, as well as find out more about careers paths that those majors can lead to," Meckler said. " So, if you have questions about what you are majoring in, because you are interested in in a career path, then come talk to us to help your confidence to pick one."
The department chair for political science Kaycea Campbell said how the event provides students with information they can use to follow their paths.  
"I think this event is great. It is one spot where I can talk to quite a bit of students about the departments. I get a lot of students at one time," Campbell said. "A lot of interested students come to the table and I get to give them a lot of useful information they can use, so their paths at Pierce will be much easier."
Part-time student Ana Stasialaur was set for a major, but was provided information that changed her decision.
"I was looking more towards an English major, but I wasn't really sure what to do with it so I switched into business," Stasialaur said. "But, I spoke with the English majors today and they gave me a lot of information so I am kind of undecided now."
Full-time student Genebi Ebemiereanu feels meeting with professionals made it easier to decide on her career path.
"I really liked the fair, because in this time at Pierce it's more of a transition time so people are starting to figure out what they want to do," Ebemiereanu said. "It is nice to see people who are actually doing what you want to do and talking to them and determining what you want to do with your future."
Watch a video of this event by clicking here.
***This story has been updated to include a video of this event***