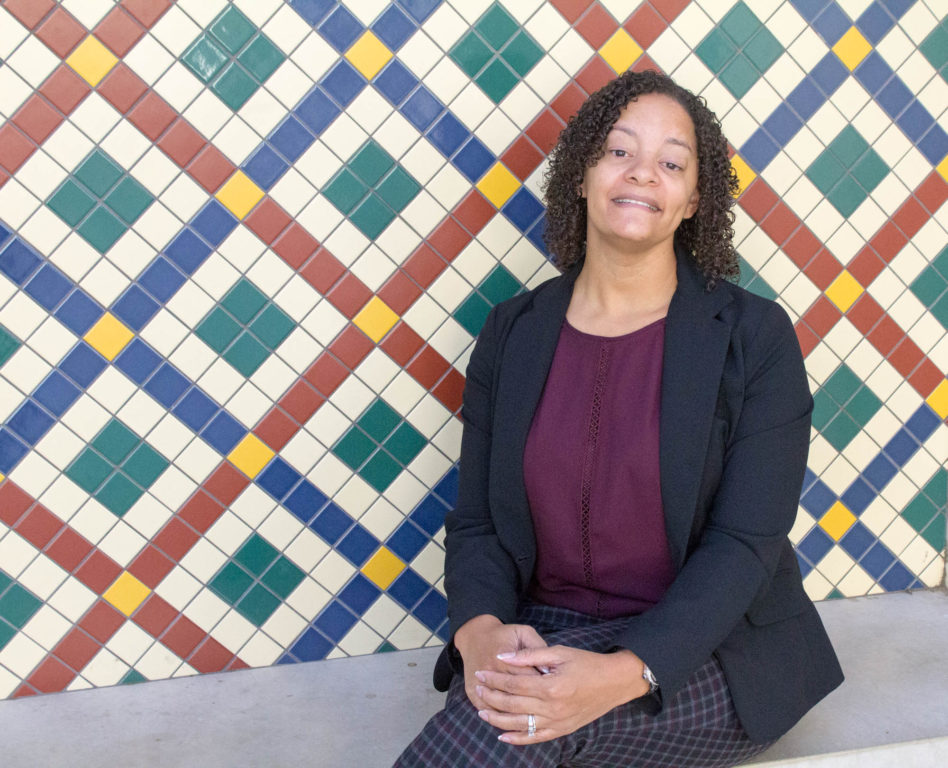 Pierce College's new faculty member first planned on being a teacher, but she soon realized that to do what she loved, she had to change her path.
As a first-generation college student, new Dean of Student Services and Equity Genice Sarcedo-Magruder said she wants to give back to the community and assist students who are like her.
"It wasn't until I went off to college, that I really had my first black professor or women of color who were in leadership roles," Sarcedo-Magruder said. "I feel like it is really important, now that I am on the other side to assist students."
Sarcedo-Magruder said her goal as a staff member is to further assist students if they need any resources.
"When I think back to when I was a student, and I think about the type of adults that I wish I would have had in my life, now as a professional, I'm trying to be that person," Sarcedo-Magruder said. "As a first-generation student, it isn't like I could have just gone home to ask those questions about pursuing a master's, doctorate or attending a four-year school, because no one in my family had ever done that."
Originally planning to be an English teacher, she realized that it wasn't the career that she had in mind.
"I remember going home and talking to my roommate being super stressed out and saying, 'I can't do this; how do people teach?'" Sarcedo-Magruder said. "I thought, 'Oh God, what am I going to do with my life?'"
She had a mentor tell her that counseling is a career path. This hadn't occurred to her before.
After finishing work study, Sarcedo-Magruder became a resident assistant in her dorms, where she became involved in student life and activities, and became a student leader.
She pursued her master's and began to work in higher education. From there, she decided that she wanted to advance her career and take it to the next level, moving from direct service to administration.
Sarcedo-Magruder earned her doctorate in educational leadership with an emphasis in community college and higher education at Cal. State Long Beach, where she had previously served as a Title IX investigator in the office of equity and diversity. Her dissertation research focused on experiences of students of color that led them to be successful in higher education.
According to Sarcedo-Magruder, Title IX investigator acts as a neutral party in the investigation and provides a detailed, unbiased report regarding the findings of the investigation. Responsibilities include: investigation and consultation, receiving complaints of sexual misconduct, sexual harassment, gender related violence, stalking and race-related violence to determine if what has been alleged happened.
At CSULB, she worked in the Women and Gender Equity Center on the educational and prevention side. Her work included peer mentor programs and in person training. She was also involved with Sister Friends, an outreach program for black women, which helped women feel strong, capable and empowered.
While at the University of California, Irvine, she worked in the LGBT club and spent time working with the cross-cultural center to do programming for students of color and worked specifically with them.
According to Sarcedo-Magruder, she enjoyed creating these safe social places, where people could share whatever was going on in their lives and receive support from other people.
Sarcedo-Magruder said that her programs' open houses had an impact on the students, showing them that they had a safe, inclusive space, and that there are people like them. It also provided resources and connections.
She said she enjoys facilitating multiple parts of people's identities, instead of sticking them in the basic labels society would give them.
Vice President of Student Services Earic Dixon-Peters said Sarcedo-Magruder is a great fit for Pierce.
"There are two things that come to my mind when thinking of Genice, one being the professional skills she possesses and her ability to do the job," said Dixon-Peters. "The second is, she is a great fit with expertise that we normally wouldn't interview for."
Since joining the Pierce staff, her co-workers have noticed how passionate she is about what she does and how much of an asset she is going to be to the college.
Alternative Media Specialist Suleman Ishaque said Sarcedo-Magruder has been helpful to staff and students.
"Since the first day that she has been here, she just jumped in with both feet to perform her duties and has gone above and beyond," Ishaque said. "I have been at Pierce for a very long time, and very few times I have seen someone take on the leadership role so fast and so down to earth, like no job is beneath her. This department was a free falling elevator when she got here, and she immediately put a stop to that free fall, so we are thankful."
"I never had that role model, so I'm trying to be that now," Sarcedo-Magruder said.