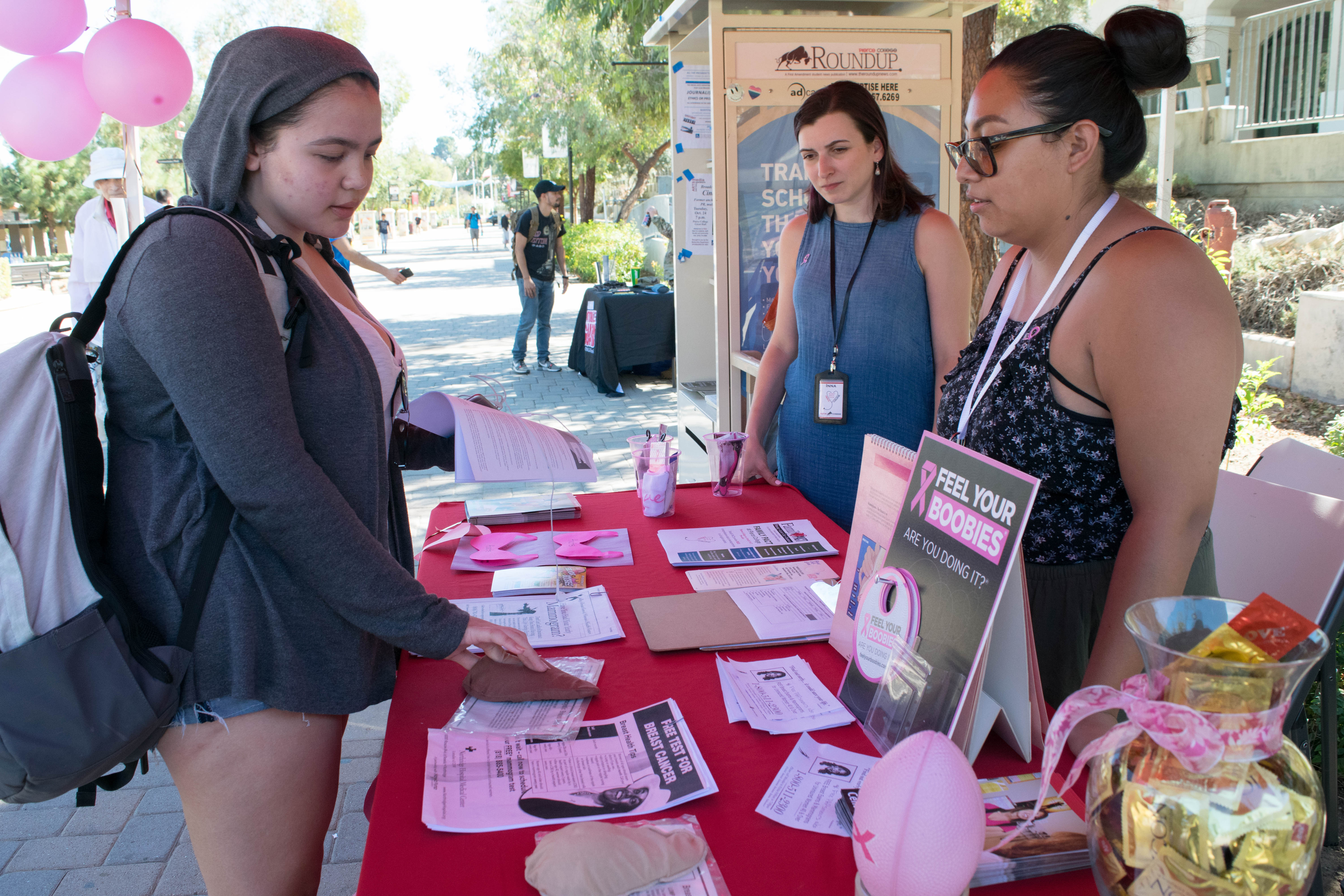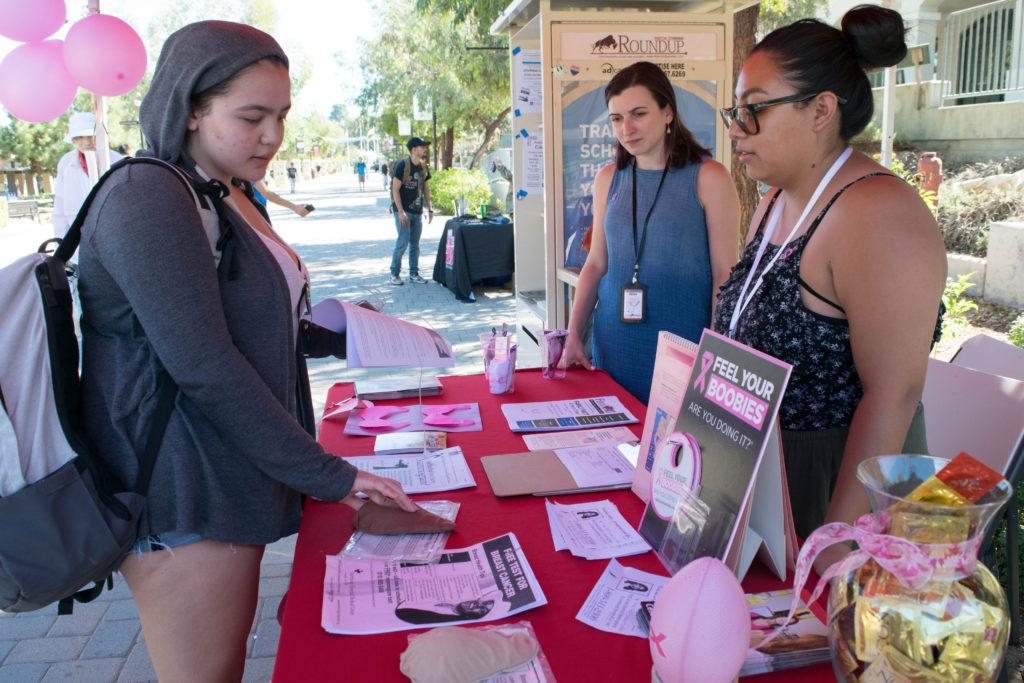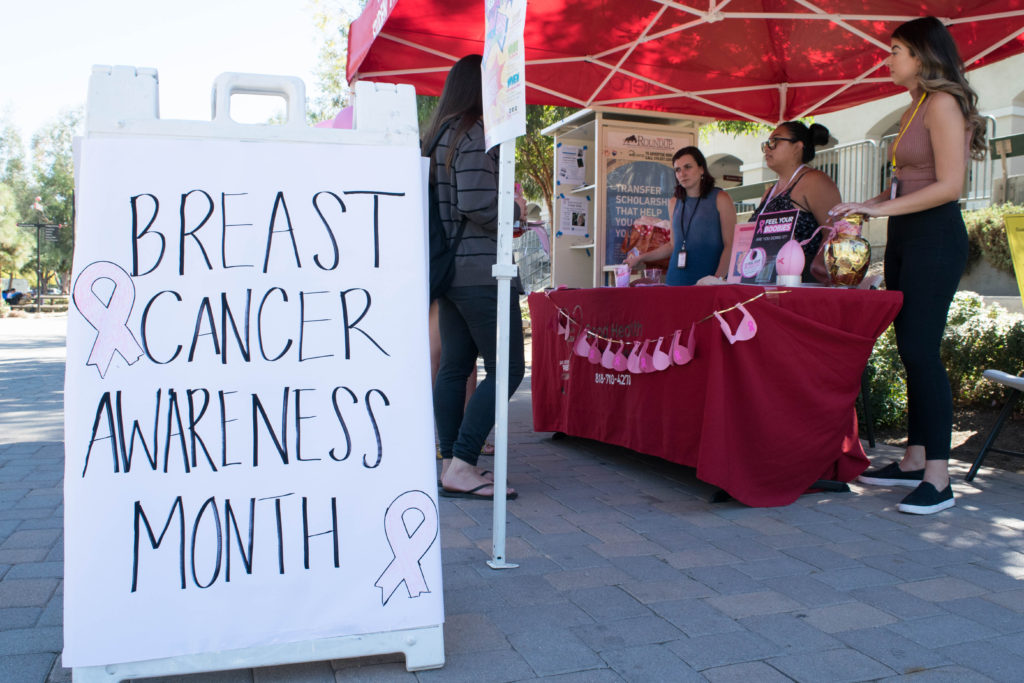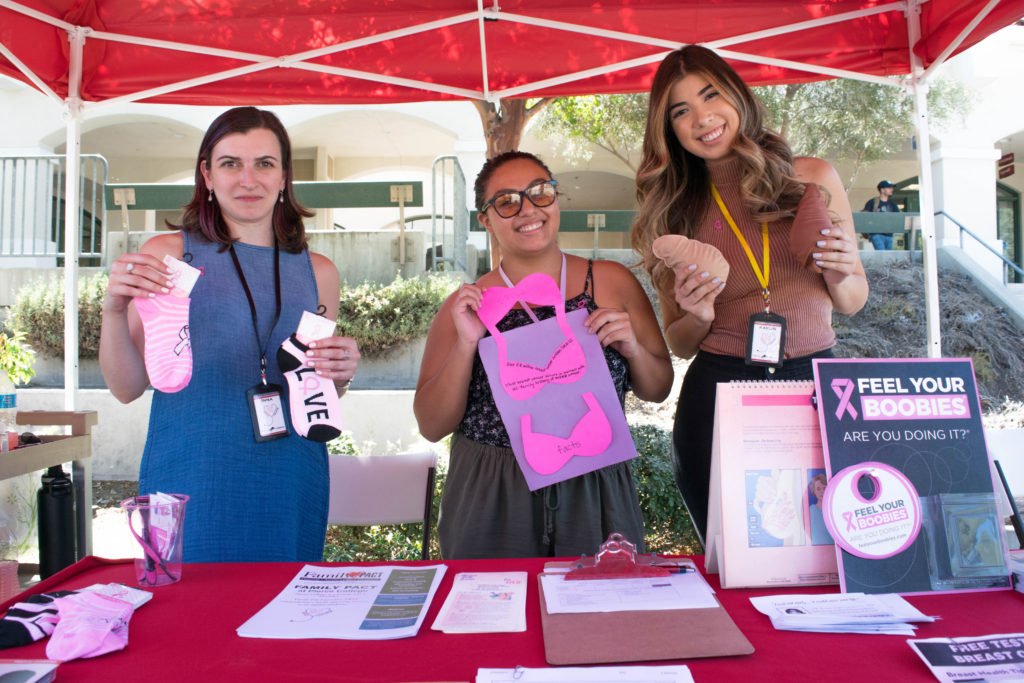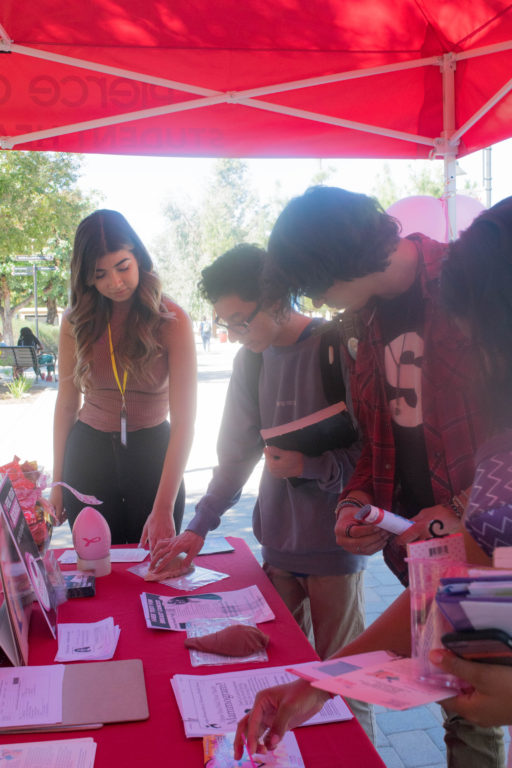 October is Breast Cancer Awareness Month, and the Student Health Center organized a booth on campus to pass out information about the disease and bring more recognition to the issue.
On Monday, Oct. 16, interns were on the Mall teaching students how to perform self breast exams to better understand how to do them and explain the importance of going to their doctors to get mammograms.
National Breast Cancer Awareness Month was started in 1985 by the American Cancer Society and Imperial Chemical Industries, according to the maurerfoundation.org
Male Breast Cancer Awareness Week is the third week of October and National Mammography Day is the third Friday of the month.
To get more information, visit the Student Health Center located on the second floor of the Student Services Building. The office is open Monday – Thursday 8:30 a.m. – 7:00 p.m., Friday for medical from 8:30 a.m. – 2:00 p.m., and for counseling from 9:00 a.m. – 4:00 p.m.