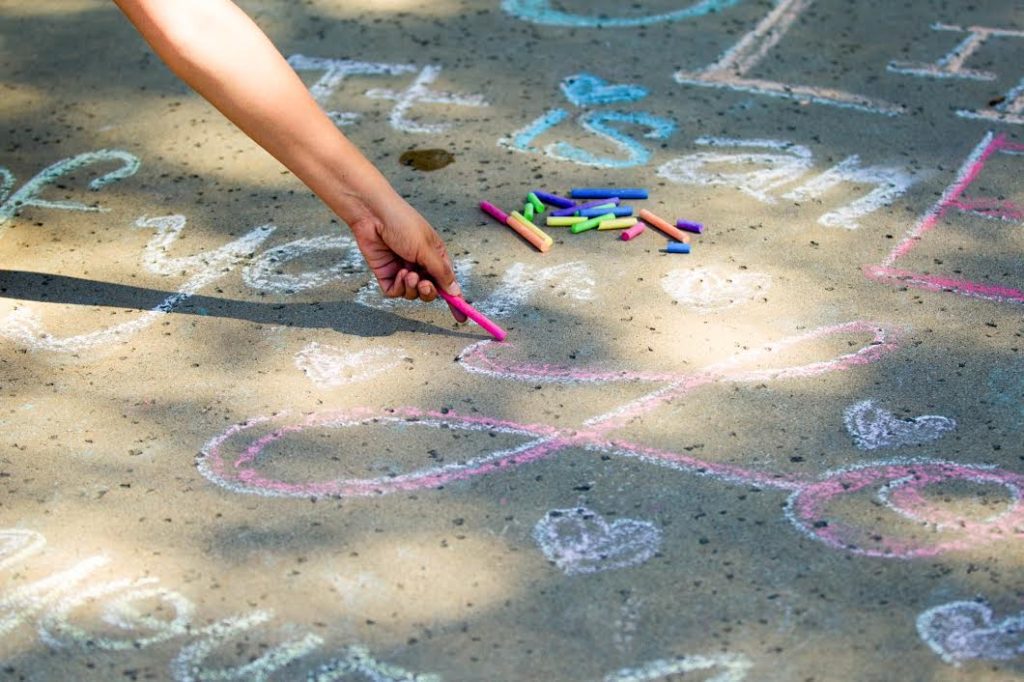 Colorful messages around campus have grabbed the attention of Pierce College students.
Whether you go up the stairs to the music building or to the library, you'll see chalk written on the floor or on the walls.
The vegan chalk challenge is a social media movement that educates students about a vegan lifestyle. Students have written vegan messages in chalk around campus to promote and educate for the cause.
According to Vegan Society advisor Stephanie Winnard, the club is not involved in the movement.
"Our club did not participate in that challenge, although I have heard of it, and I heard there were some vegan chalk messages on campus, but not done by our club," Winnard said.
Trevor Mendez, 18, said he couldn't help but read the vegan messages. By reading a few, Mendez become aware of the vegan way of living.
"I think it's a good movement. I never really knew anything about vegans, so this is all new to me," Mendez said.
 Jonathan Mejia, 18, noticed the vegan chalk messages on his way to the library.
"It got my attention because of the colors, and it's written in big letters. It's a good way to show people what vegan is about," Mejia said. "I actually don't know anything about being vegan. I wanted to be vegan myself, but I didn't have the courage to do it."
Tomas Ciriaco, 19, said the messages presented her with different arguments in favor of the lifestyle.
"It was surprising when I came to school and I saw it all the way up the steps. It really brought up some points to me," Ciriaco said. "It's a really simple, but effective way."
This movement has been effective in getting the point across on campus, Ciriaco said. Whether it's changing student's perspectives or making them do research to know more about it, the vegan chalk challenge is a way of educating and spreading awareness about animal cruelty and healthy eating, she said.
 "I think it's really interesting because you can get the message across that animals can get hurt and things like that," Ciriaco said. "I didn't know about some of the things that animals go through."
Scott Aaronson, 42, read some messages on his way to the music building.
"I'm not vegan. I don't claim to be vegan because I wear leather. But health-wise, not eating dairy, eggs and loving animals, I'm all for that," Aaronson said.
Creativity and a colorful chalks it's what has taken to spread awareness about being a vegan.
The chalk challenge was reported to the Sheriff's Department and was described as graffiti. Refer to the Brahma Blotter on page 3.