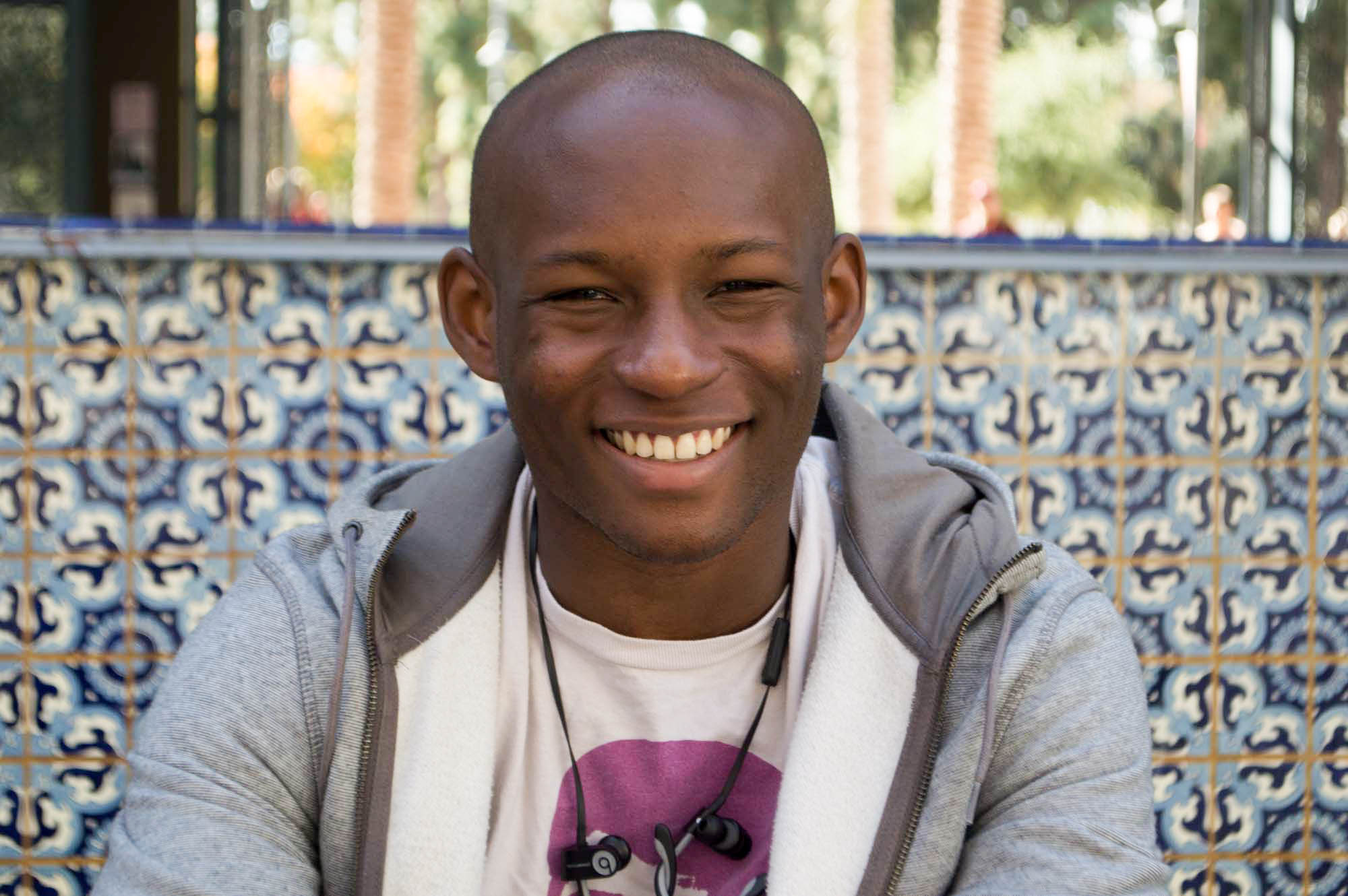 Humanitarians often have one trait in common that takes them forward in their missions to heal and save the world. The trait is empathy, one that Jordan Rice embodies.
Rice, a Pierce student, has taken that empathy and turned it into service as the president of St.A.S.H, a club that helps students with food insecurities.
Rice said he grew up with many opportunities. He had the resources he needed to succeed and did not have to worry about things such as food instability.
Throughout Rice's childhood, his parents always pushed him to do more community-driven activities. Though the impact of these activities did not click until he entered college.
Rice said he was inspired to see life from other's perspectives after watching a series of YouTube videos and realizing that his life wasn't all that bad.
"I was in that state where I was just pitying myself about things that didn't even matter, when people have much bigger struggles that were affecting them every day," Rice said.
His first step to helping others who weren't able to help themselves was joining St.A.S.H during the spring 2017 semester.
Rice's drive for tackling food insecurity and homelessness on campus stems from learning that the issues were nearer than he thought.
"It hits close to home because there are students here that can't ask for help, students that we have classes with, who are homeless and struggling," Rice said.
After witnessing his friends come to the food panty for resources, Rice said that his eyes opened more about the issue and it seemed more real.
"I've had friends whose ideas I value, but I never would've guessed they were living that life," Rice said.
Rice as the club's president is great for the cause, ASO Senator Gisela Tarifa said.
"He's able to explicate his thoughts intellectually. He has a great way of building morale, especially with his club members, to assign duties and roles for the dire situation of food insecurity and homelessness here," Tarifa said.
Tarifa said that Rice is passionate about his role as president, and he will continue to push events and stay connected.
"He'll message me, asking me to meet up so we can plan an event or something concerning an event or anything around the Pierce bureaucratic system so we can do something for people that are food insecure," Tarifa said.
Tarifa said that Rice is a big reason the club has been expanding its presence on campus.
"Because he decided to partner up with ASO, a lot more people have been finding out about St.A.S.H and have been utilizing the pantry and donating food," Tarifa said.
Rice has spread the message of food insecurity to more people than just students, Tarifa said.
"This has become something that not just two students and one professor know about. The whole faculty now knows, and staff, and more than five students now know about the pantry," Tarifa said.
Assistant Professor and St.A.S.H advisor Christopher Lay said that Rice isn't willing to give up on things, even when they become difficult.
"He refuses to back down from a challenge," Lay said. "That's a certain type of tenacity I can appreciate, and I think that good leaders frequently exhibit that."