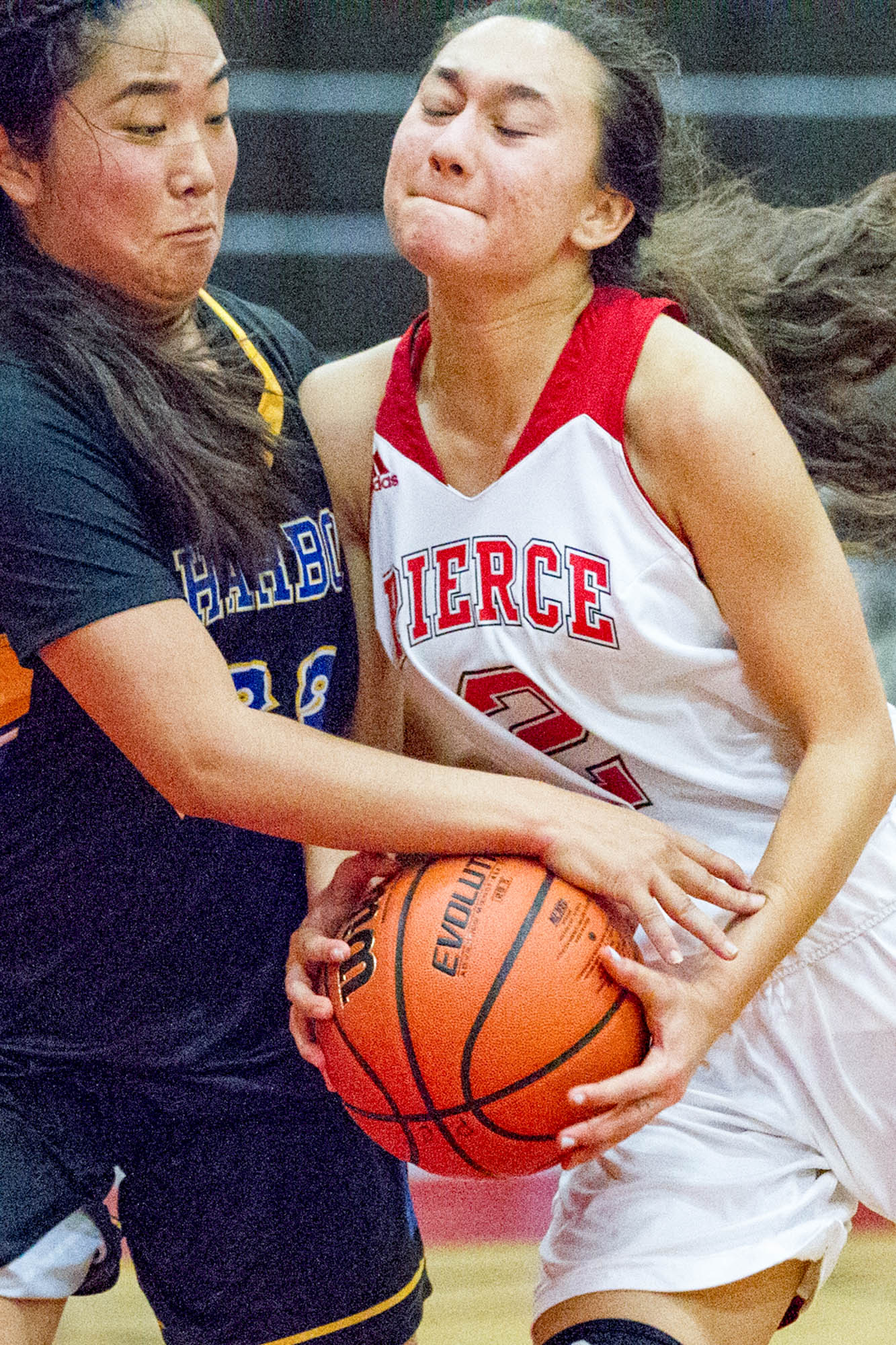 Coming off of a 2-21 record last season, women's basketball surpassed that win total over the Thanksgiving break.
Women's basketball (3-2) defeated both the Los Angeles Harbor College Seahawks and the Oxnard College Condors in tournament.
Taneysha Davis-Woods lead the team with 28 points followed by Diana Kohanzad with 26 points in the 67-66 win over the Seahawks.
Davis-Woods scored the most points, but Kohanzad had 9 rebounds and 4 steals in the 38 minutes she was on the court.
Coming off a win against Los Angeles Harbor College on Friday, the Brahmas faced Oxnard College on Sunday.
Assistant coach Kimberly Mayes Taylor said the game went well for the Brahmas.
"The girls started to play together and came together as a team. They shared the ball and moved the ball quickly," Taylor said. "Offense kind of started to click today. We had a couple of our bench players come through and really produce."
At the half, the score was 26-25.
In the end, the Brahmas pulled away and had some breathing room against the Condors with a 56-41 victory.
The Brahmas may have led the entire game against the Condors, but coach Jim Couch said it wasn't as strong as it could have been.
"We won it, that's one thing," Couch said. "It wasn't pretty, but we'll take any win."
Although the Brahmas won both tournament games, there are still things the team needs to improve, Couch said.
"I think it's a good group, they just got to learn to listen a little bit," Couch said.
Couch thinks they need to communicate and effectively listen, but Davis-Woods said the team works well together and they can count on each other.
"My teammates are really good motivators, and they always have our backs. Being engaged in the game is only going to push us to work harder," Davis-Woods said.
This is Davis-Woods' first year at Pierce, and she hopes to transfer out-of-state, but is focused on the here and now. She said she needs to improve on the court and how she contributes to the team.
"I feel like I rushed a few things, but that just comes with time," Davis said.
Despite the things they needs to improve on, the women's basketball team has kept a positive attitude.
"Our girls are now ready to play," Couch said.