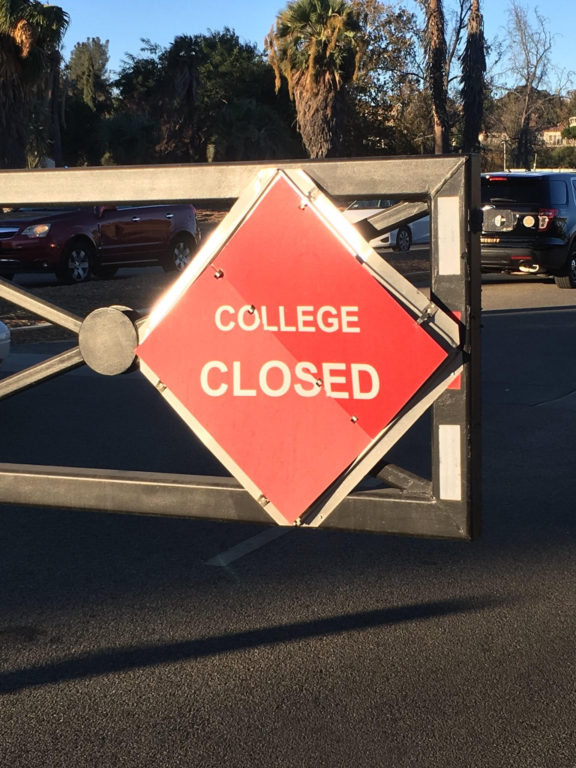 Los Angeles Pierce College will be closed today due to wildfires affecting surrounding areas. All classes are cancelled.
Pierce College sent out a mass email at 7:48 a.m., stating that high Santa Ana winds, continued fire danger and smoke, and traffic conditions caused administration to decide to close campus today.
The West Valley Occupational Center across the street from Pierce will also be closed.
Gates have been closed at Pierce College, and sheriff's deputies have confirmed that there will be no class today.
Some instructors have sent emails and notifications alerting their students, but an official email wasn't received until 10 minutes before 8 a.m. classes were set to begin.
Some students are still on campus, as deputies try to establish clarity about the situation.
Story will be updated throughout the day.