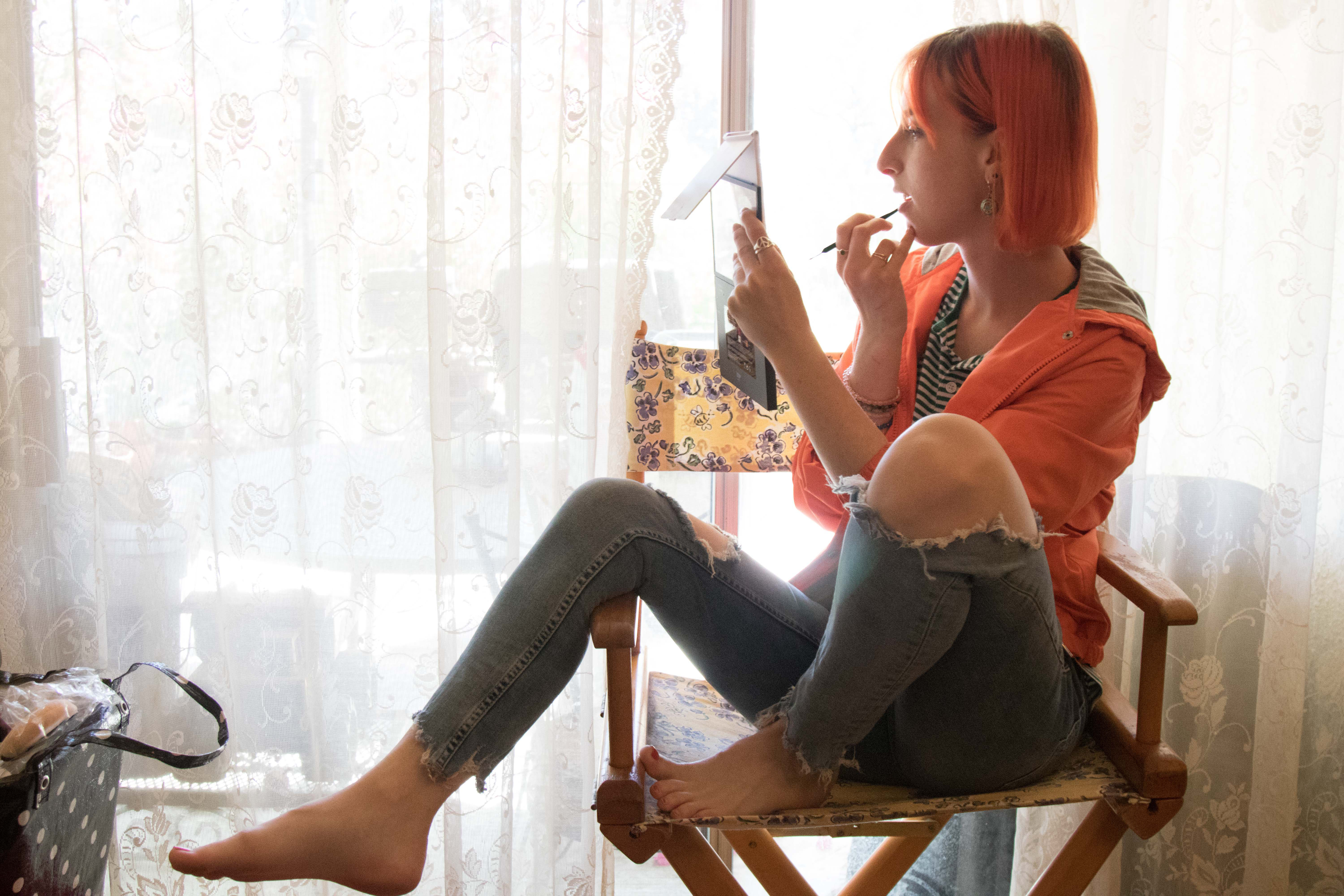 Bloody cuts, deep wrinkles and ghoulish pallor; it's just the sign of another day at work for this Pierce alumna.
Summer Sharaga, 23, is forging a career as a special effects makeup artist. While she said that she has always been intrigued by makeup, it wasn't until her late high school years that she started to familiarize herself with the process and techniques.
"I would get home from school, and instead of doing my homework, I would watch YouTube makeup videos to teach myself," Sharaga said.
Sharaga said that she became a fan of professional makeup artist Michelle Phan in 2010. She said that Phan's videos inspired her to pursue her own career in makeup
"I remember watching Phan's "Zombie Barbie" video, and I thought, 'I can do that!' It was that video that sparked the idea of being able to become a special effects makeup artist," Sharaga said.
Sharaga enrolled at Pierce College for the spring semester of 2013 and took a beginning stage makeup class, which allowed her to learn the principles of theatrical makeup. Shortly afterward, she left Pierce and enrolled in the Cinema Makeup School of Hollywood.
At the school, Sharaga was a part of an 18-week master makeup program, where she learned about beauty makeup, special effects, character makeup and much more.
After finishing the program, Sharaga applied for a work-study program at Nocturnal Designz, an emerging special effects shop specializing in design and production of makeup effects and the fabrication of props for the film and fashion industry.
CEO and owner of Nocturnal Designz, KC Mussman, said that she was very impressed with the work Sharaga did in her time with the company.
"Summer was here last year and she was absolutely amazing," Mussman said. "She was very innovative and brought so many fresh ideas to our work process. She would always target a problem, and trouble solve it in a very unique way."
Mussman mentioned how Sharaga once brought in a baking funnel to help dry departs of molds.
"It was impressive, and to this day, we still use this technique at the lab," Mussman said.
During her time at Nocturnal Designz, Sharaga worked on the film "Daddy Issues," of which Mussman was department head. Sharaga was also involved with the pilot of a show called "Sunset's Best," where she did the make-up for the casting crew.
Logan Vamosi, one of the actors for Sunset's Best, worked with Sharaga set. Like Mussman, Vamosi said he was impressed with the quality of work Sharaga produced.
"Summer did our makeup on set and everything looked so real. You can tell she took her job very seriously and she knew what she was doing," Vamosi said.
Sharaga said that, on several occasions, people have tried to take advantage of her work.
"Someone once reached out to me via email and asked if I could do a full on prosthetic mask, be on set all day, and do some corrective makeup for their other actors. But they weren't willing to pay for me or the items I needed to get to create what I was being asked to do," Sharaga said.
Nonetheless, Sharaga said it is experiences like those that have allowed her to always be ready for anything.
While Sharaga said she has had her fair share of amazing opportunities as a special effects makeup artist, she wants to continue to further her education and obtain her Bachelors of Arts.
"I'll be returning to Pierce this upcoming fall to finish the rest of my general education courses, and then transfer to CSUN or UCLA," Sharaga said.
Sharaga also has a few words of encouragement for anyone who wants to be in the same field as her.
"Don't be afraid to step out of your comfort zone," Sharaga said.