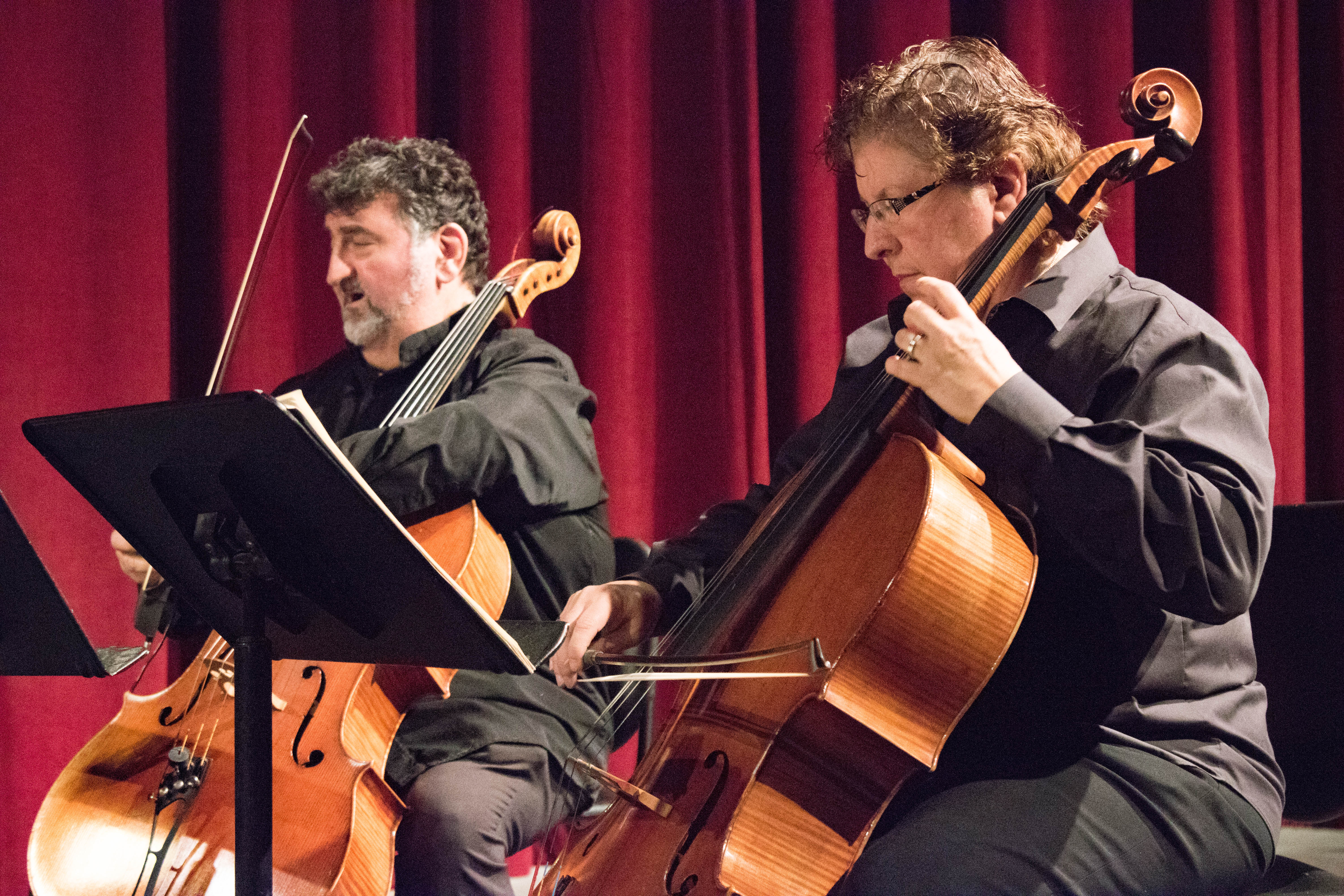 The room filled with students as the musicians tuned their instruments. Glossed over faces appear scattered across the theatre as a 45 minute musical journey began.
The Thursday Concert hosted by the Performing Art Department featured the Schubert String Quintet that played three classical pieces.
Assistant professor in voice and choral music, Garineh Avakian-Akkus, wanted to show students another way to enjoy and learn about the world and the music it provides.
This style of music is played by a small ensemble. It was created during the eighteenth century to be played outside of the theatre in a home setting.
Elizabeth Wilson, the first violinist, said that playing at a school gives students a different understanding of music.
"Not many of you have experienced this kind of music before. So she [Avakian-Akkus] said life is about different experiences and I think this is an experience," Wilson said. "It's a really beautiful piece of music and you get to see how we're working together live."
Avakian-Akkus said that she wanted students to hear something they don't usually tune their radios to, in order to have a unique observation of a style of music.
Arlette Cardenes, the second cellist, is the cofounder of the Culver City Chamber Orchestra. She said that the concert was something she was interested in doing bring students something more personal and small in setting.
"One of the things that we wanted to do was to do something more intimate — chamber music in its pure sense," Cardenes said.
Wilson said it's different from listening to a record because you get to see how people move as one and can ask questions about what you heard.
"You get to see how we're looking at each other and how it all fits together. Then actually ask us the questions and I think that's important and we enjoyed it as well." Wilson said.
Avakian-Akkus said a string quintet usually has two violas, so their ensemble was a different style than the normal setup.
"This is actually a rare piece because it's using two cellos. So there's not a lot of repertoire that's a quintet for strings," Avakian-Akkus said. "This is one of the few, so that's why we wanted to showcase this."
Although this concert revolved around chamber music, Avakian-Akkus said that in the future there will be other styles and lessons to learn.
"I don't usually go into programming these concerts with a program set in mind," Avakian-Akkus said. "But I try to vary the genre and the styles of music that's being played so we can give a variety of styles available to students."
The next concert is on Thursday, March 22, at 1 p.m. in the Performing Arts Building Theater Mainstage.