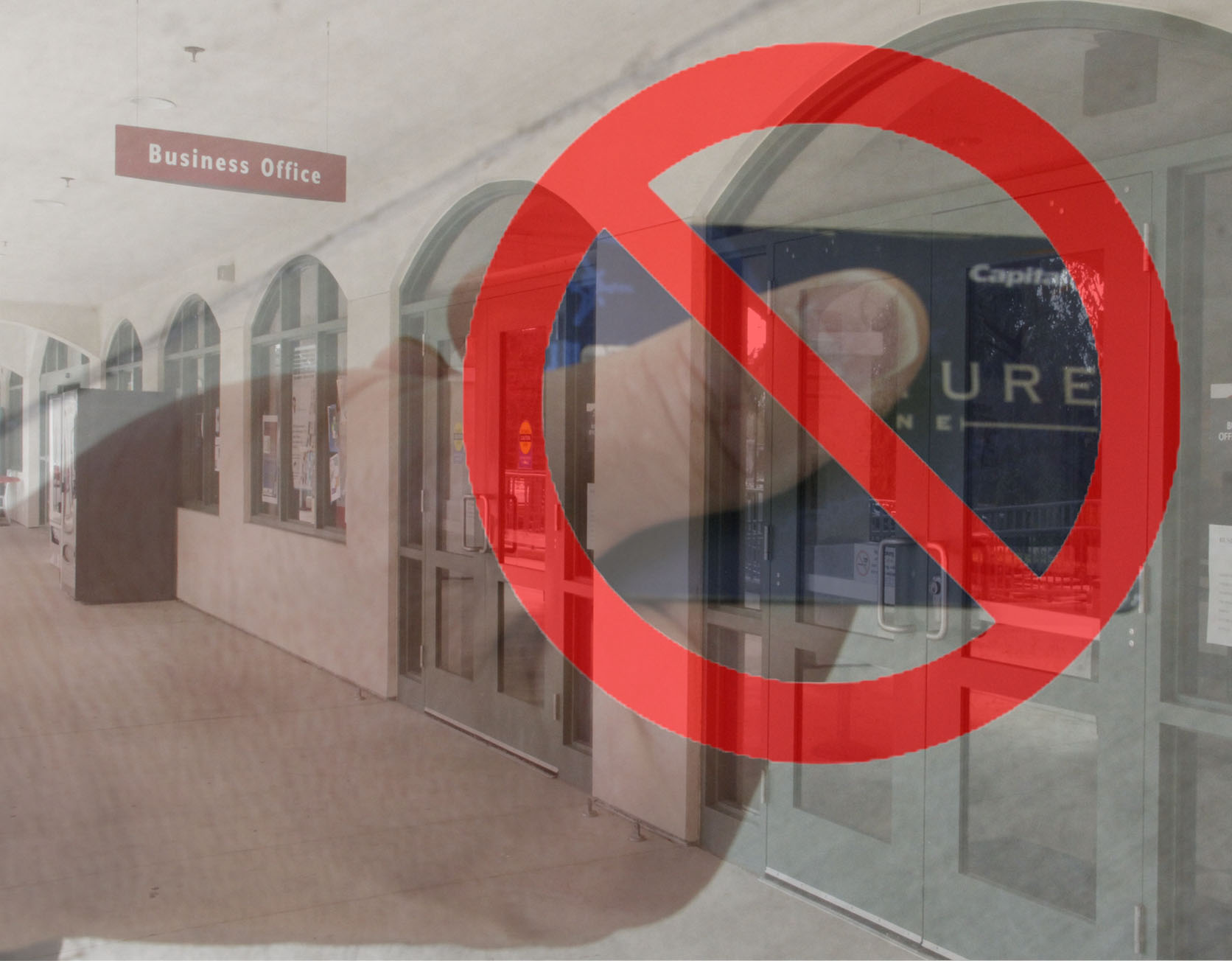 The Business Office stopped taking in-person card transactions in fall of 2017. Since then, cash has been the primary method of payment accepted in the Business Office with the exception of three designated computers in the lobby available for online payment.
Associate Vice President for Administrative Services Bruce Rosky said the PeopleSoft system disallowed the option of paying with cards in-person.
"The ability to take credit cards face-to-face went away because of how the district had negotiated through the PeopleSoft environment and the ability to process credit cards. There was no way to be able to offer that on a face-to-face environment," Rosky said. "It just became impossible with the mechanism set up between the PeopleSoft environment and just how the items were connected," Rosky said.
Cash-only in-person transactions pose an issue for students who don't regularly carry cash, making payment of fees and parking passes inconvenient.
According to a 2016 Consumer Insight Survey, 40 percent of people selected credit, while 35 percent selected debit and only 11 percent of people selected cash.
Accessing an ATM or paying online seem to be the only options for students.
Although you can pay online from any location, it is far from accommodating the demand of students in a sufficient fashion. It also makes the process of purchasing parking passes and paying off fees less than desirable.
Unfortunately, online payments do not eliminate the inevitable—waiting in line. Whether or not you pay online or in-person, standing in line is the only option. It is especially obnoxious to pay for a parking pass online, only to stand in a line to pick it up later.
Not only is this system inconvenient, but transactions are more time consuming for both students and employees.
Business Office supervisor Paradaman Mann said because of in-person manual entry transactions, the new system is less efficient.
"Right now with the new system, each transaction takes three, four even five minutes or sometimes more compared to the old system, when it was only one or two minutes, but if you do credit card it will be all manual entry," Mann said. "That's why the new system doesn't allow us to swipe the card."
Rosky, however, described the old system as "rustic," and believes the updated system is an improvement to what the Business Office had previously.
"The current process utilizes far more current and better technologies. For example doing an e-check or something like that, if you want to pay bills directly from checking account you can provide your routing number and your check number and it will automatically debit," Rosky said."The concept was to provide better service to students while providing a better technology for processing credit."
Rosky said the district is exploring a way to offer in-person credit card payment and they're potentially looking to allow each college within the district to determine whether face-to- face card transactions are appropriate for their college community.
There has been a sufficient amount of time since the fall 2017 system change to make necessary improvements to make business transactions, both cash and card, a more pleasant experience.
Also, if online is an option for purchase, it would be beneficial to have an option to pay online in advance to the semester and have it mailed to students, so that lines are avoidable all together. And for those who prefer to pay with cash or in-person, they can be accommodated in a fashion that is far more superior to the system that currently exists.