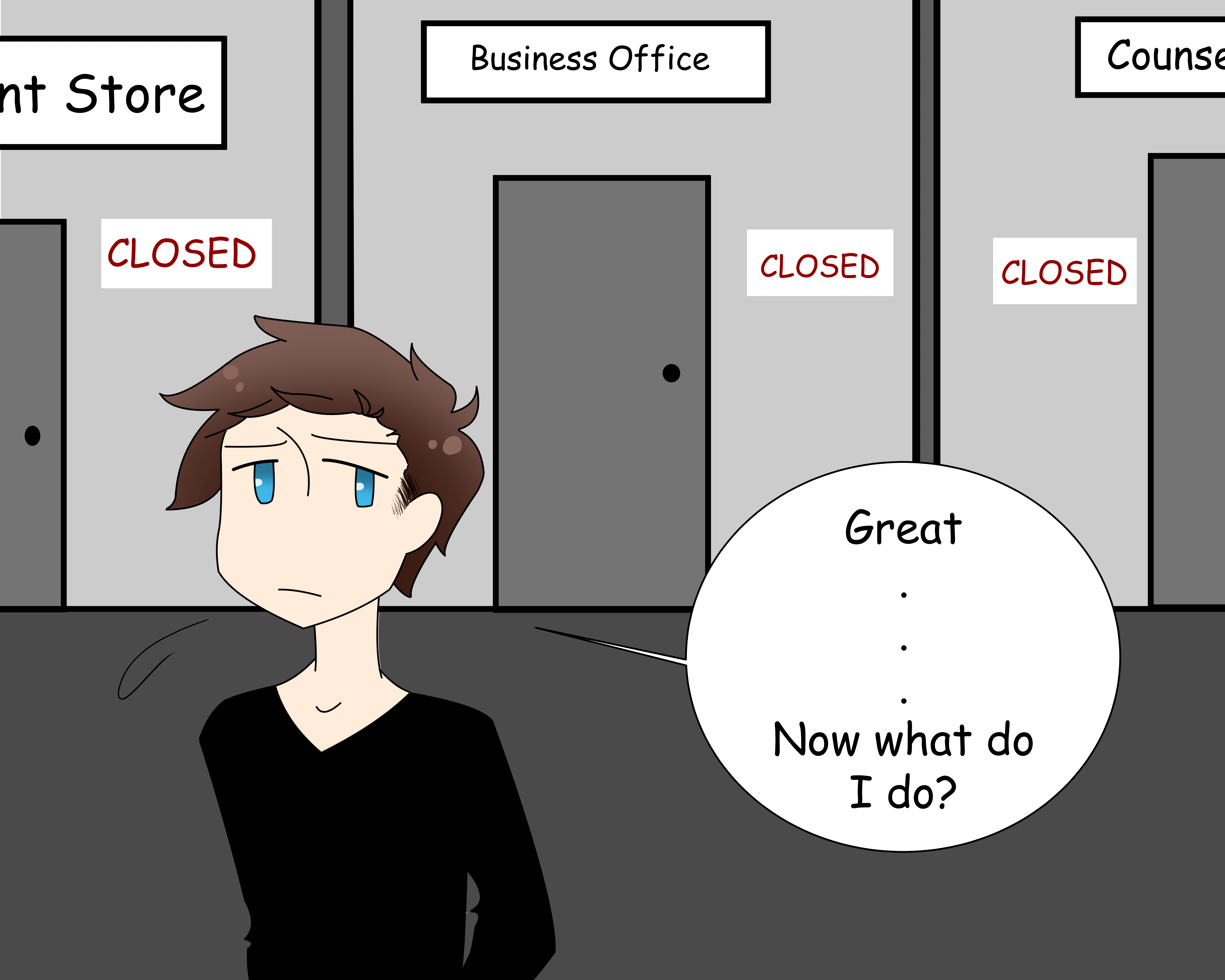 Community colleges often act as a stepping stone for students to transfer to four year universities. For many non-traditional or returning students, community college serves as a tool for acquiring more professional or technical skills they may need to advance in their existing jobs.
Students who need to balance work and family life with school, may need to take most, if not all, of their classes at night.
Pierce should have more resources and create a stronger community for those students.
Night students don't receive the same basic needs traditional students get because many offices close before, or soon after the start of evening classes.
Special Services closes at 4:30 p.m., the Counseling and Health centers close at 7 p.m. and the Library / Learning Crossroads closes at 8:30 p.m. If students needed access to any of these services during class, it would be close to impossible.
If food is desired before classes or during a break, students don't have much time to stop at the Brahma Cafe, which closes at 7:15 p.m., or the Food Court, which closes at 8 p.m.
Also some students may not be able to meet with a professor during office hours or get tutoring help, which makes it difficult to achieve a higher grade.
A possible solution may be offering more online resources, such as counseling and tutoring, according to the Education Commission of the States (ecs.org).
The website also reports schools can provide non-traditional students with degree outlines (roadmaps) that may help them complete their courses within the time they need.
Some students that take night classes may never have the opportunity to take one during the day. Shouldn't they have the option to obtain a degree with only online or night courses?
While the college hour is being discussed, it would only benefit the community during the day, which leaves night students and resources lacking yet again.
The demand for day classes may be higher, but there are dozens offered at night, and those students should have the ability to be a part of the Pierce community as well.
There aren't any clubs that have night meetings, keeping some students from joining and being active in an organization.
Why should students that can only attend at night be considered less important than those who attend during traditional school hours?