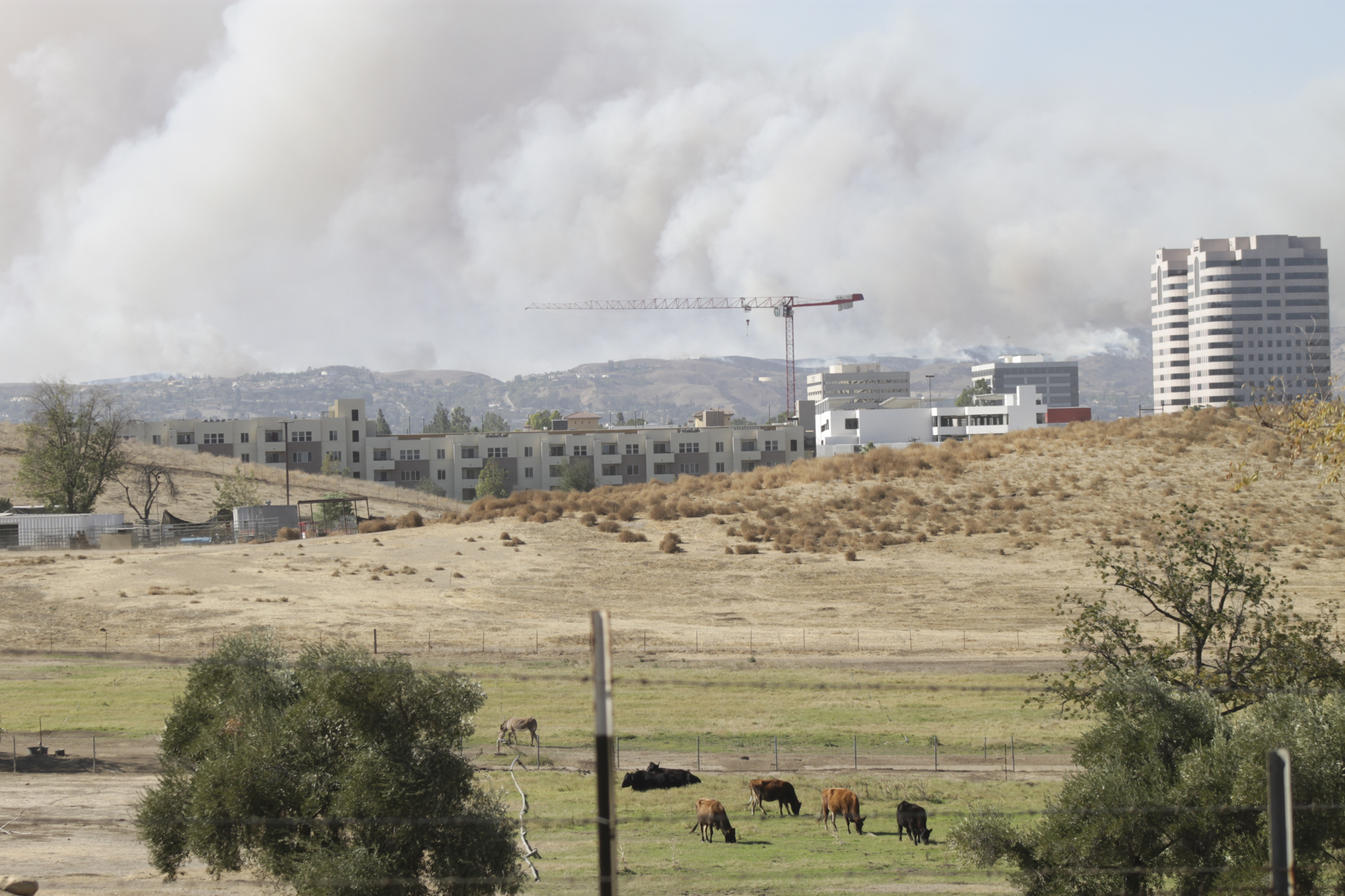 With the death toll rising to 23 people and over 70,000 acres burned, the Red Cross disaster relief has been at Pierce College tirelessly working to make sure that people are accommodated as the fires continue.
Since Friday afternoon, there has been an outpour of supplies being donated by the community to lend a hand during this time of need.
Captain of the Los Angeles County Sheriff's Department, Rodrick Armalin, updated evacuees on the latest information concerning the containment of the fire. He reported on the efforts of extinguishing the fire and what services are available to them.
"Any time we can come together as a community and help people in need is what we're about and what this great country, state and city are about," Armalin said. "It's beautiful to not only be a part of it but seeing all these folks that came out to help."
Organizations including T Mobile, Triple A, State Farm, Verizon, AT&T and Farmers Insurance have come to Pierce to aid evacuees.
Verizon and AT&T made it possible to contact family and friends, relieving many of occupants of Pierce. T Mobile passed out chargers and allowed people to use their phones and tablets to contact loved ones.
Insurance companies like Triple A were updating customers on their policies, showing them their options and even cut checks to applicable users. Triple A also allowed people to file a claim on site. Whereas State Farm helped people who did not have a membership with their company.
Sal Viveros, Triple A representative, explained how Triple A was helping at Pierce College and how it felt to be there.
"We are out here to assist in any way that we can," Viveros said. "In these types of unfortunate situations, they are going to have a lot of questions. It just feels good to help out in whatever way that we can."
Armalin announced that not only will physical needs be addressed, but mental needs as well. Trained specialists are available to offer psychological first aid for evacuees.
Maria Martinez is in charge of the mental wellness and psychological first aid, assisting those who are in emotional distress, as well as helping them gather as much information as possible.
"We see quite a bit of elderly that don't know where they are or can't remember their name, so we are here to help as well as follow up on mental health," Martinez said. "This is what we do and what we are trained for. It's overwhelming to see how many there are in need and it's a great satisfaction to be able to help."
Derek Hough, American professional dancing star came to Pierce Saturday afternoon and donated supplies to support those affected by the situation.
"We can see the smoke from our home," Hough said.  "It's so close by and it means a lot to be able to come out and support the community. What's great to see is how many people came out and are supporting and helping out the community, just hoping for the safety of the firefighters and the people who are on the ground making it happen."