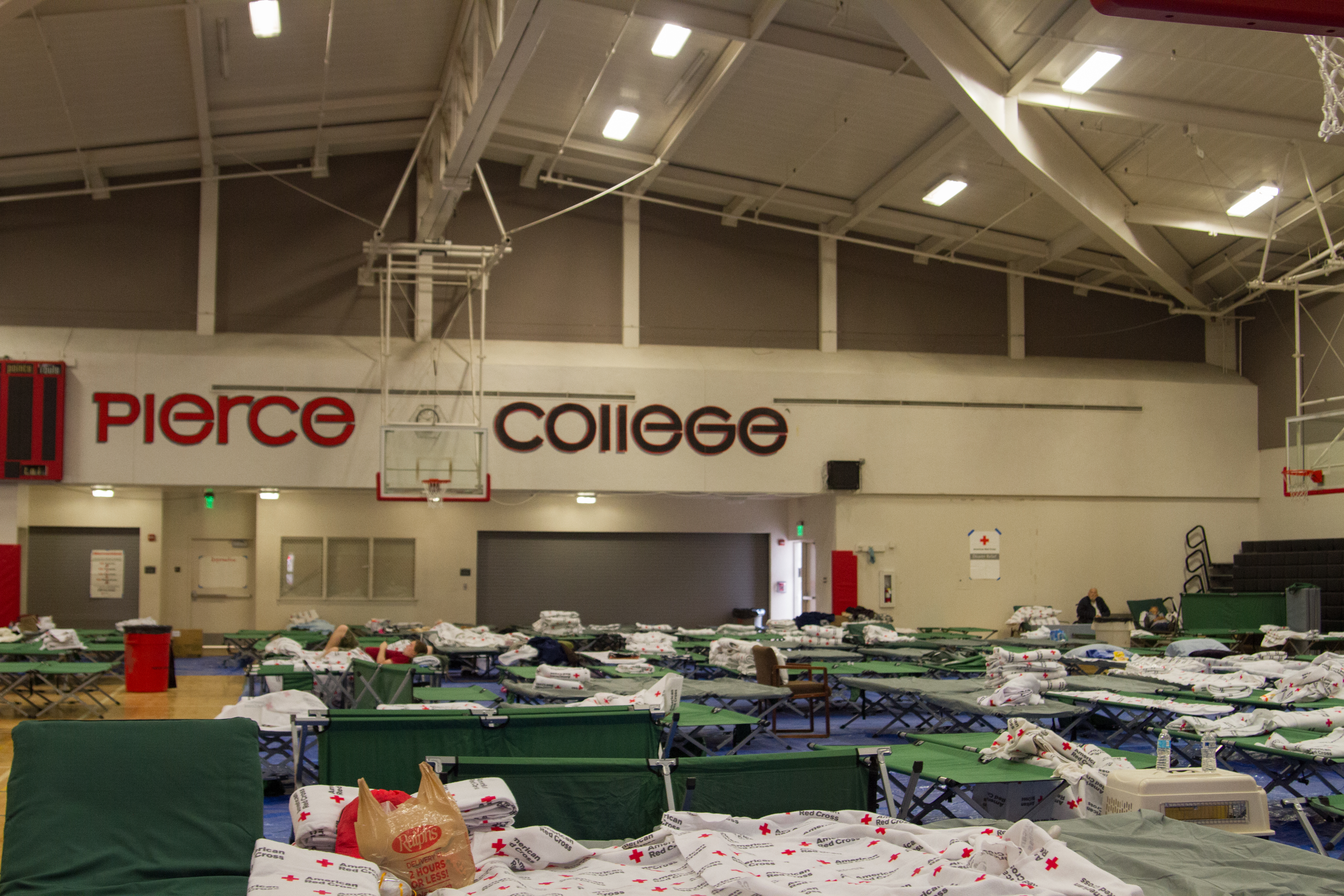 Men's basketball was originally scheduled to tip-off their season at home against the Glendale Community College Vaqueros Tuesday, but due to the South Gym being used as a shelter for the evacuees of the Woolsey Fire they had to move their game.
Head coach Casey Weitzel said they started coming up with contingency plans on the move on Friday.
"Even though we started planning ahead we didn't get official word until Monday. We didn't want to take any chances so we started early as possible," Weitzel said.
Weitzel said he notified the team that they could possibly be moving their game on the same day they were coming up with the contingency plans.
Weitzel said that at this point they don't care where the game takes place. They just want to get their season started.
Weitzel described the protocol that is taken for these situations.
"You have to make sure the other school is available to host the game. Then you have to notify the officials, stat people, everyone in the game needs to be notified," Weitzel said. "And then we have to do the road game protocol, rental vans, away medkits and uniforms."
Weitzel said he and athletic director Moriah Van Norman worked together on the possibility of relocating the game as a precaution.
Weitzel arrived to Pierce on Friday morning from Newbury Park , because he and his family had to evacuate at 3 a.m.
"One of our neighbors had to knock on our door because we had slept through the notification that my wife got on her phone," Weitzel said.
Associate head coach Charles White said he was happy that things worked out and the game could go on.
"There was to many guys that had to evacuate, but we made it work. We did a collective get together," White said. "This changes the team's mentality a little bit, but these players are hungry to play right now."
Vince Estrellas was one of the players that had to evacuate. He stayed over at his aunt's house. It didn't affect his mentality heading to the game.
Robert Salone, Christian Guillory and Mikaeel Atiehsefat  also were ordered to evacuate the site.
Atiehsefat was disappointed to not play the first game of the season at home.
"The whole team were looking forward to seeing the first game at home. We can't control what is happening so we do what we can. The location is not that important," Atiehsefat said.