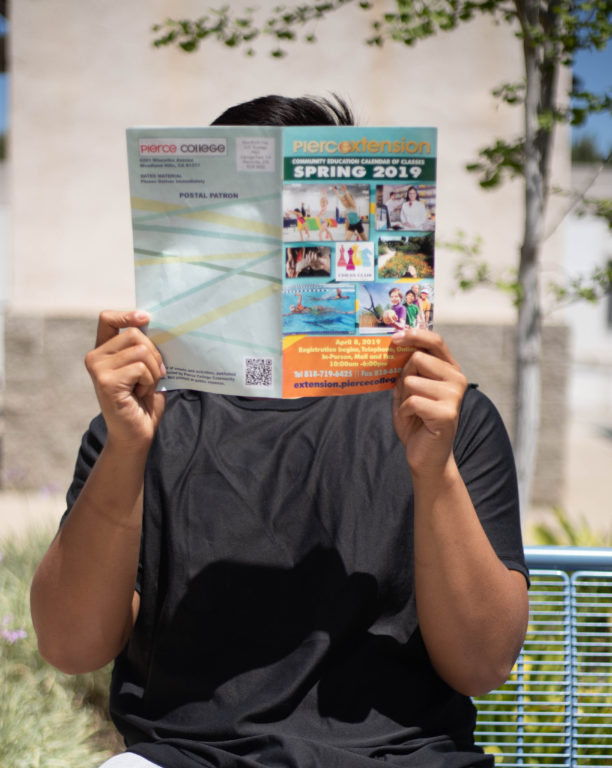 One of the highlights of elementary school is field trips.
That same fun can be found at Pierce.
Registration is open for travel tours provided by the Pierce Extension Community Education located at Village 8200.  
The travel tours can be found in the catalog and they range from single-day to multi-day tours, which take place from April to December. However, the difference between the two types of tours is that some of the multi-day tours may require flights or a trip to a different state.
Dean of Academic Affairs Sharon Dalmage said because Pierce Extension has a robust community they want people to enjoy different cultural experiences and expand their recreation.
"We created a list of different tours that they can take which allows them to have fun," Dalmage said. "They are able to congregate with other people in the community and are able to explore."
The goal of these tours is to provide exciting opportunities to the community that is engaging and will introduce people to Pierce because community members can network, according to Dalmage.
"Many community members who take Pierce classes at the same time can also learn about other academic programs that Pierce has to offer," Dalmage said.
Program Coordinate of Foster/Kinship care at Pierce Extension Kristina Petrosyan said the travel tours started in 2018 and are contracted with Good Times Travel.
"Participants get picked up here on campus and they go different locations on the tours," Petrosyan said. "In the multi-day tours, people can travel to San Antonio, Seattle, Canada, New Mexico and Monterey."
Petrosyan said Pierce Extension is open to everybody whether it is for tours or classes, but the tours are just a new addition for self-enjoyment.
"They are like mini vacations," Petrosyan said. "Anyone can register, pay the fees and enjoy."
Dalmage said these tours are beneficial for some people who may be retired or others who are interested in doing fun things, especially in the summer.
"They want to take vacations, but maybe they don't have enough money to go as far as on a flight or to do a road trip or don't want to drive," Dalmage said. "So they feel like they can take one of our trips where it's on a chartered bus so someone else can do all the driving for them."
Office Assistant of Community Services Martha Benavides said these trips are beneficial because a person's criteria expands when they travel.
"Some people say that trips illustrate more than academics at school," Benavides said. "I believe you learn from every trip that you take when you get out of your comfort zone of your region, you become more open-minded. You expand your horizons; you become multicultural even if it's within the same country."
Dalmage said people can register for these tours by going online to the pierce extension website, extension.piercecollege.edu and creating an account.
Registration fees and deadlines to register vary depending on the tour and can all be found be in the catalog.
It is also directed on a first come, first serve basis and because seats fill fast so people are advised to register early, according to Dalmage.
Petrosyan said the first time the tours were conducted they had really good registration and many participants were interested.
"We got good reports that the tours are exciting and people were excited that we brought this on campus and to the community," Petrosyan said.