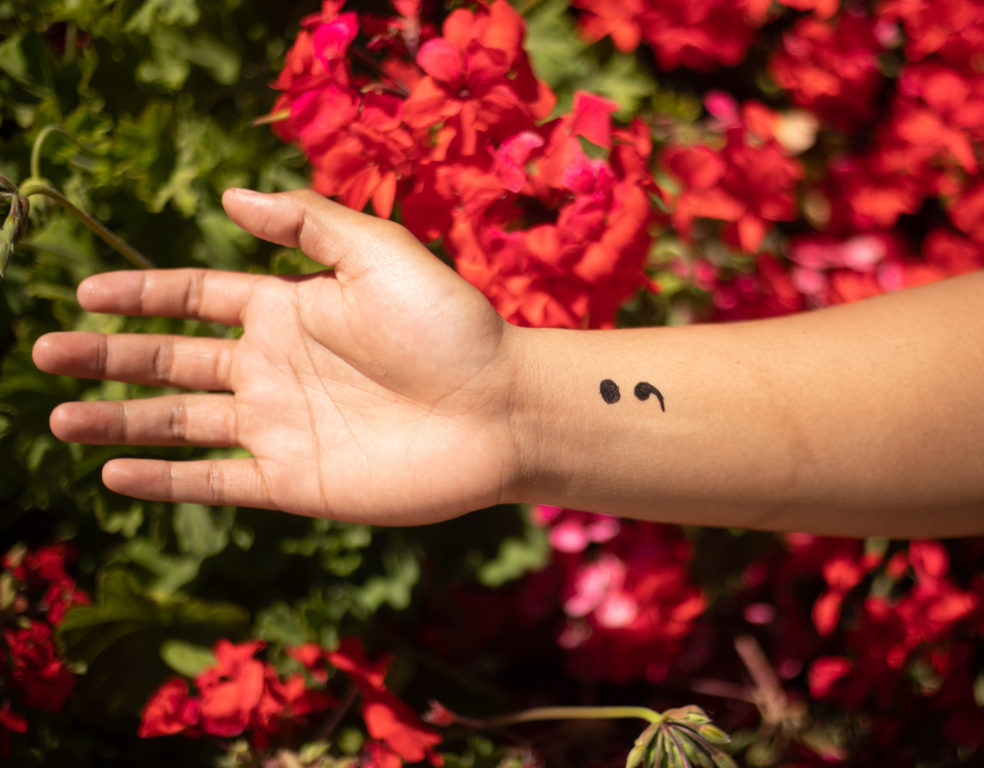 One in every 12 U.S. college students makes a suicide plan and more teenagers and young adults die from suicide than from all other medical illnesses combined, according to National Data on Campus Suicide and Depression.
Simply being informed about mental health is not enough. According to the American College Health Association Spring 2015 assessment, two-thirds of students who are struggling do not seek treatment.
College students balancing school, work, friends and family while simultaneously trying to figure out, and prepare for the future is a lot to think about and can lead to some health problems.
The Anxiety and Depression Association of America found that 30 percent of college students said their academic performance was hindered due to stress. More than 41 percent believed that anxiety was the main issue for college students and 85 percent reported feeling overwhelmed at some point within the last year.
Pierce College is a part of the California Community College Student Mental Health Program which provides junior colleges in the state with an online training module from a website named Kognito.
It consists of six interactive and research-proven training simulations designed to educate faculty, staff and students about the best practices in supporting students with mental illnesses such as depression and anxiety.
Pierce should make this program a requirement to register for classes similar to what the school is doing with the sexual harassment online training.
Each training is free and takes 30 to 60 minutes to complete and is structured as a virtual practice environment where users learn by engaging in interactive role-play conversations with emotionally responsive student avatars.
Social life in college serves as a prime example of an emotional spark that can ignite mental disorders, even if the student is unaware. More than 60 percent of students reported feeling lonely – a common indicator of depression – in the past year and approximately 35.8 percent of students typically undergo relationship problems, making it one of the top three mental struggles faced in college, according to National Data on Campus Suicide and Depression.
Mental health services on campus play a crucial role in assisting students to overcome social hardships to upgrade their academic performance and optimize their college experience.
The Pierce Student Health Center provides on-campus personal counseling, crisis intervention and referrals are available. They offer individual and group counseling to any student suffering from mental illnesses such as anxiety, depression, eating disorders or drug/alcohol abuse. A student can see the psychotherapist up to six times a semester according to the Pierce College website. Appointments are recommended to see all providers and required to see the psychologist, but walk-ins will be seen as the providers' schedules permit.
By having mental health counseling available to students, Pierce is doing the right thing. But, according to Vice President of Student Services, Earic Dixon-Peters, two students were sent to the hospital earlier this semester due to mental health issues. Having counseling available is one thing, but making sure students know that it exists is another.
There seems to be a popular hesitation to seek mental health treatment among college students, despite the prevalence of mental illness. If mental health programs are expanded to match growing student populations, their accessibility will attract more students to come forward and seek treatment.
Learning how to manage your mental health is an important journey that everyone must confront in their own unique way. For instance, whereas some people find that attending therapy sessions allows them to understand their thoughts and feelings, others prefer to try natural remedies.
Correspondingly, cannabis and products containing hemp extracts and CBD are increasingly being used to treat a wide variety of mental health complaints. The purple skittles strain of cannabis is an example of one which has been said to help alleviate the symptoms of depression. There are many different strains of cannabis and they all have different benefits, so finding the right one may take some research. Above all, if you are considering using natural remedies as part of your mental health toolkit, you might want to Visit this website where you can find some useful resources that can help you to make an informed decision about how to proceed.
The Health Center at Pierce is located on the second floor of the Student Services Building. From Monday through Thursday, their hours are 8:30 a.m. to 7 p.m. On Fridays, they are open from 8:30 a.m. to 2 p.m. for medical appointments and from 9 a.m. to 4 p.m. for counseling.