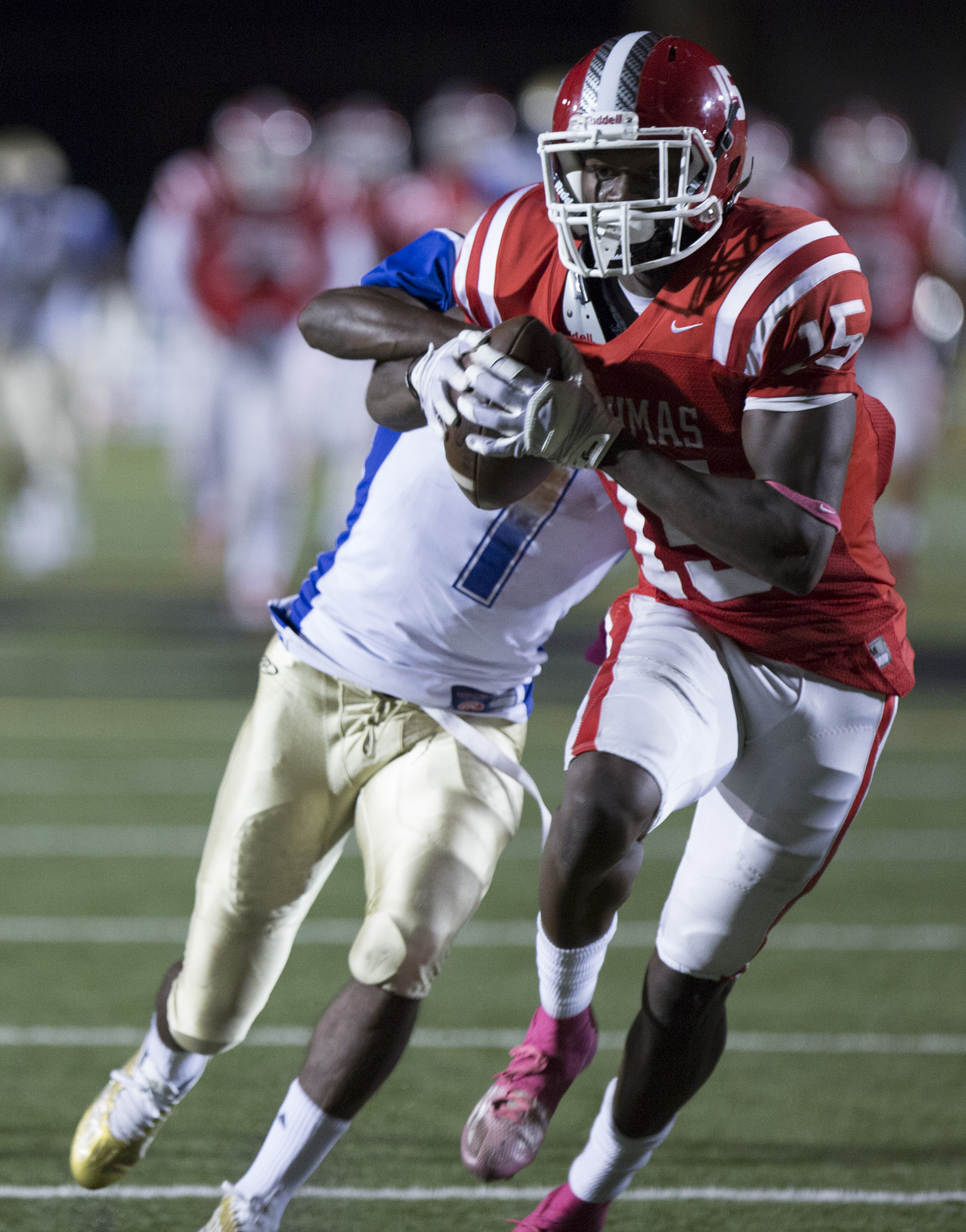 By Felipe Gamino and Blake Williams.
Former Pierce College football player Xavier Ubosi has signed with the Super Bowl Champion New England Patriots as an undrafted free agent.
Ubosi, a wide receiver, played with the Brahmas during the 2015 season. That year, he played in seven games and caught 31 passes for 658 yards and nine touchdowns.
He graduated from Pierce in 2016 and transferred to the University of Alabama at Birmingham, where he scored nine touchdowns with 1,065 total yards in his two years as a Blazer.
Athletic Director Moriah Van Norman said Pierce tries to build a program that allows players to reach their goals.
"That's the plan, to get students where they want to go and build a foundation here," Van Norman said. "It is great to hear that he was from Pierce and the valley."
According to Pro Football Focus, Ubosi was a deep threat for the Blazers. On passes that went 20-plus yards in the air, Ubosi had 12 catches for 546 yards (45.5 yards per catch average) and seven touchdowns.
As an undrafted free agent, he has an uphill battle to make the Patriots' 53-man roster. If he doesn't make the opening roster, Ubosi could land on the practice squad or sign with another team.
The Patriots begin their title defense against the Pittsburgh Steelers on Sept. 8 as part of Sunday Night Football on NBC.