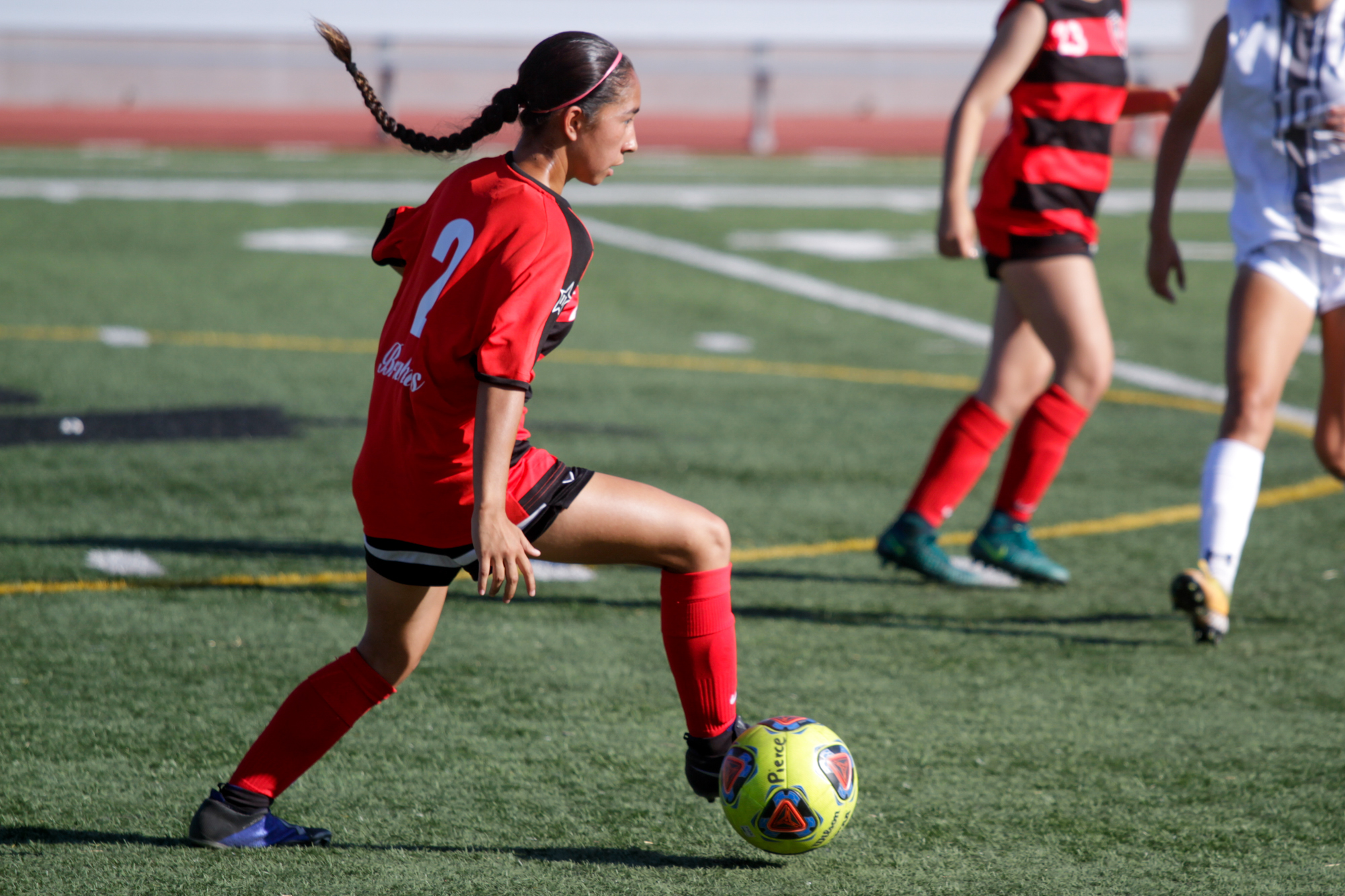 After the big win over Cerro Coso College, Brahmas soccer suffered a tough loss against the Antelope Valley College Marauders.
Pierce started off well by creating a few opportunities.
Midfielder Diana Millan came close to scoring, however she fired her shot over the bar.
Head Coach Adolfo Perez felt broken down as his team was not sufficiently strong.
''They didn't play better than us, but they played harder than us," Perez said.
When the first half was about to end scoreless, the Brahmas took the lead.
Millan scored the first goal for Pierce with an assist from defender Jessica Palmer.
In the second half, both teams created goal scoring opportunities and Pierce attempted to double their lead over the Marauders.
Toward the end of the game, Antelope Valley scored the equalizer, followed by the game winner from Belinda Lira.
According to Perez, referees gave a lot of extra minutes in stoppage time, more than usual.
''This is not really an excuse, it's a part of the game we have to learn to win. We have a very inexperienced team,'' Perez said.
Palmer said the team stop defending in the last minutes of the second half.
''We lost concentration, that's why we got two goals in one minute,'' Palmer said.
According to Palmer, the game against Antelope Valley was very challenging.
''The opponent was very athletic, but we need to keep the ball going and stay concentrated the whole game,'' Palmer said.
Pierce defender Isabel Diaz said the referees weren't really paying attention.
''We kept fighting but sometimes referees go over time and It just ruins the whole game, the game we've been trying to work on,'' Diaz said.
''We just have to stay focused no matter what's going on,'' Diaz said.
Perez said the Marauders did not quit and he takes this loss tough.
''He threw his strongest players on top and they were just able to manhandle us," Perez said.
Perez said Antelope Valley head coach Charles Gordon Jr. told him that this isn't one of his best teams, but that they still were able to win at Pierce.
''I've never thought we would be on this side of it. We've never had a losing season here,'' Perez said.