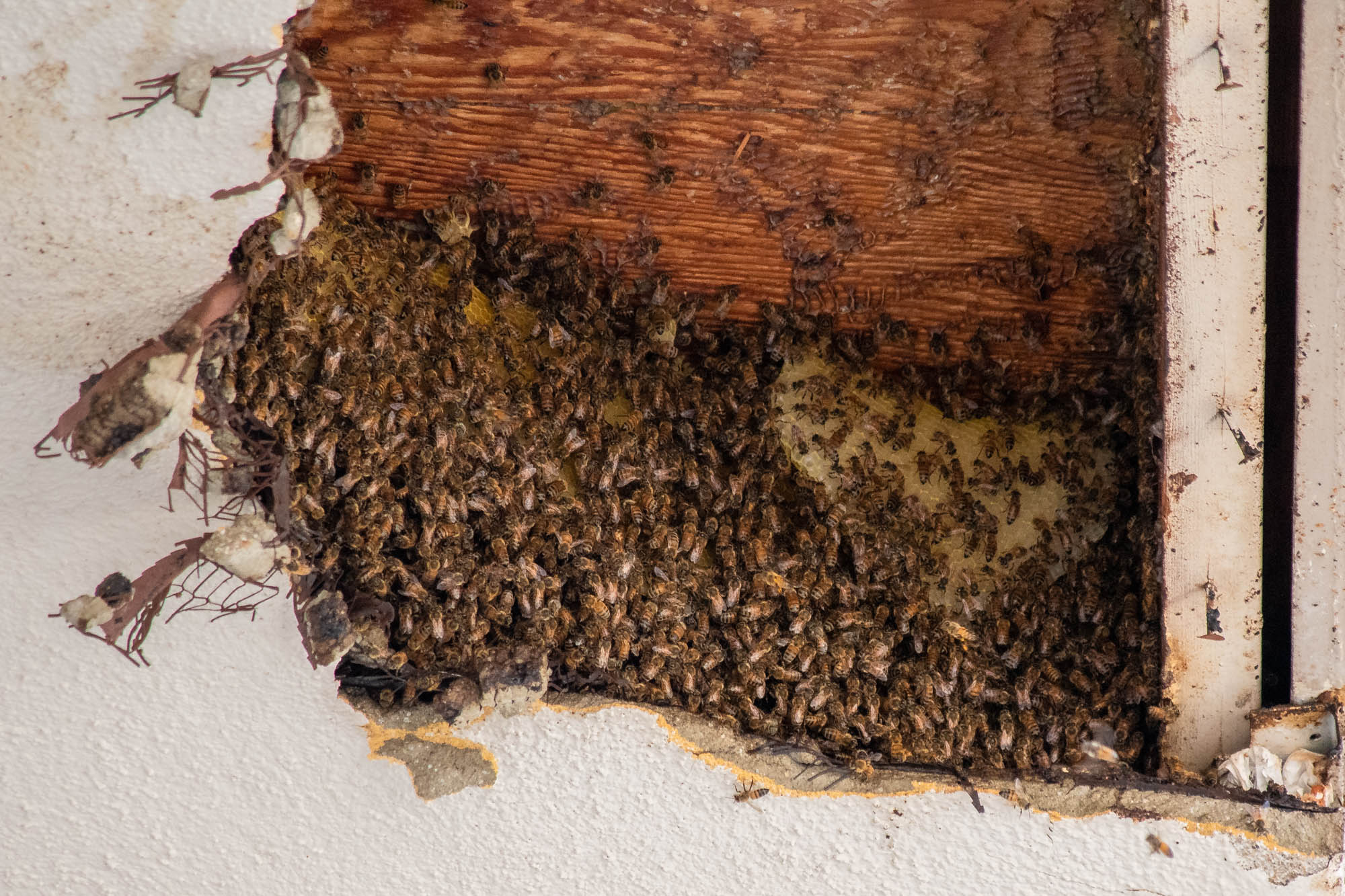 They make sweet honey, but there's nothing sweet about thousands of bees swarming in front of your class.
A beehive was removed from the northwest corner of the North Gym earlier this month, but a new hive has returned. 
Pierce College student Jose Rodriguez was startled when he saw the bees. Rodriguez claimed that the hive was at least the size of two baseballs.
"I was coming out of the gym and I was confused to see what appeared to be a hive in the corner," Rodriguez said. "I just saw bees coming out of it and I found it alarming."
Operations Manager of Plant Facilities Rodney Allen called a bee removal company to resolve the issue. According to Allen, bees are a protected species in California, so they don't spray pesticides, which contain toxic chemicals that can harm the ecosystem.
"When the bee company came, they located the queen bee and stored her in a box," Allen said. "The others followed her into it, and once they were all gathered up, the company took them to a farm where they wouldn't be a nuisance to anyone." 
They are required to comply with the California Code of Regulations Pertaining to the Protection of Bees that is set to protect not only bees, but all other wildlife that can be found on campus.
Secretary of the Math Department Jonathan Gallay explained that this isn't the first time they've had an insect infestation on campus. 
"I put in a work order September of last year to remove a wasp nest that was on the west side of the aisle from the 1100 and 1200 building," Gallay said.
That nest was also safely removed by the Plant Facilities team.
Allen explained that these types of inconveniences to students are not uncommon on campus. 
"We understand that the bees do affect the students here," Allen said. "Every now and then, we have to close off classes until the bee company comes out."