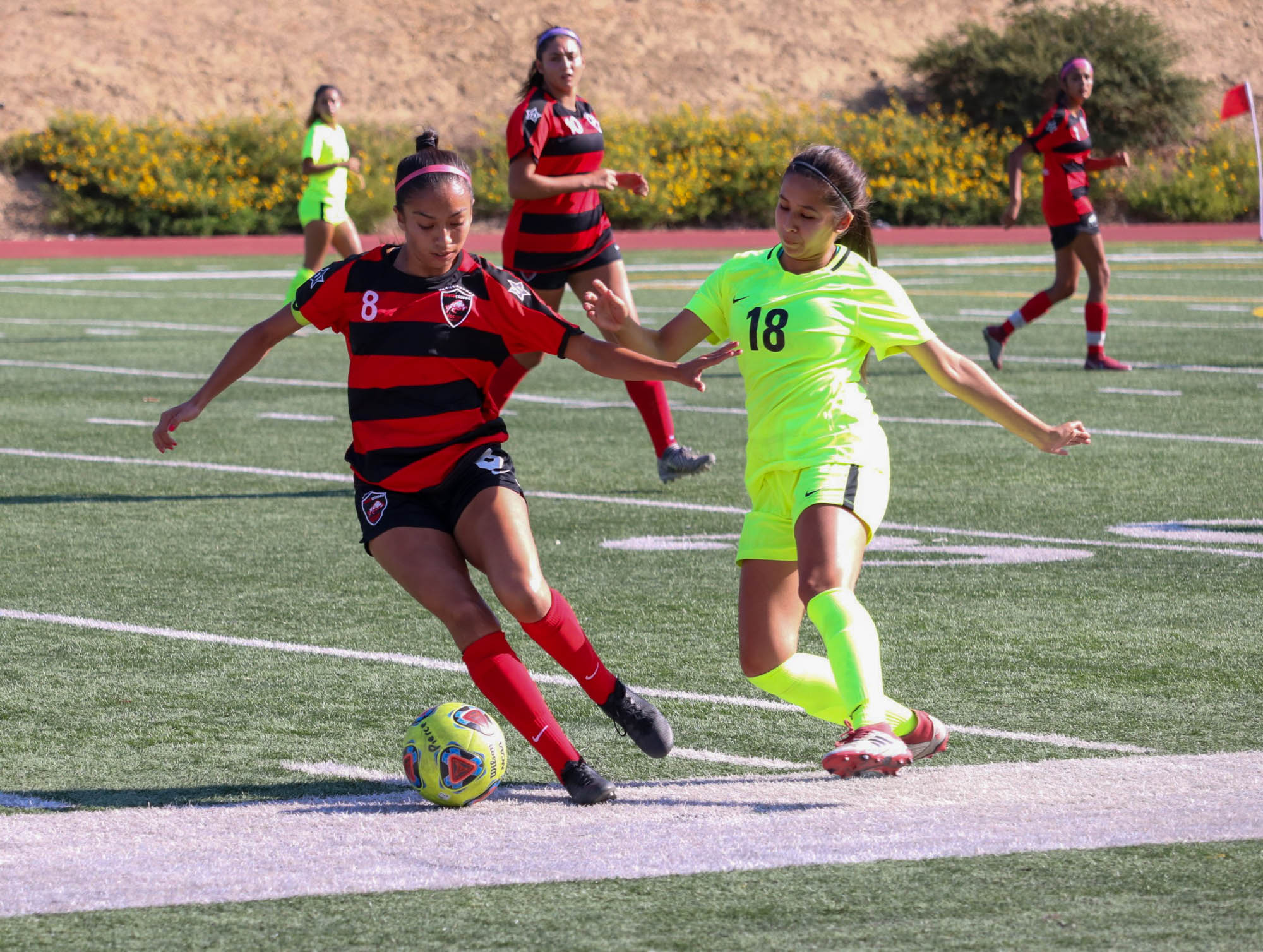 Brahmas soccer returned to winning ways beating the LA Harbor College Seahawks snapping a two-game losing streak. 
Although the team struggled in the second half, it didn't stop them from winning 2-0.
Head Coach Adolfo Perez said they needed this win.
"Every game is different. They beat LA Valley. We are not bad as our record indicates. Also the team is adjusting to the new field," Perez said. "They were 3-1. We are not playing bad teams and I'm glad today we got the job done."
Perez said nothing will be given to them and they will need to work hard every game.
Pierce were without their starting goalkeeper Joanna Cerda who was suspended after receiving a red card. Kayla Acosta started in goal.
Acosta played the first 45, while Bailey Swain came on for the second half.
Brahmas took the lead through Amelia Weckhurst. Brahmas dominated possession and could have scored more.
Weckhurst said she was happy they returned to winning ways.
"I was not expecting it. It was really nice," Weckhurst said. "It was great to be on the scoresheet and help my teammates." 
 Team captain Diana Millan doubled the Brahmas' lead early and Harbor created chances putting Swain to the test.
Sofia Caparelli was close to scoring the team's third goal, but her shot rattled the crossbar.
Despite the Seahawks fight, Pierce withstood the pressure to secure the win and go 2-4 on the season.
Millan said they were more organized in comparison to the previous games.
"Coach really helped us throughout the week. He is helping us not get too tired during games, and overall it helped us secure the result," Millan said. 
Brahmas are back in action Friday when they go on the road to face Victor Valley College. Kickoff is scheduled for 4 p.m.