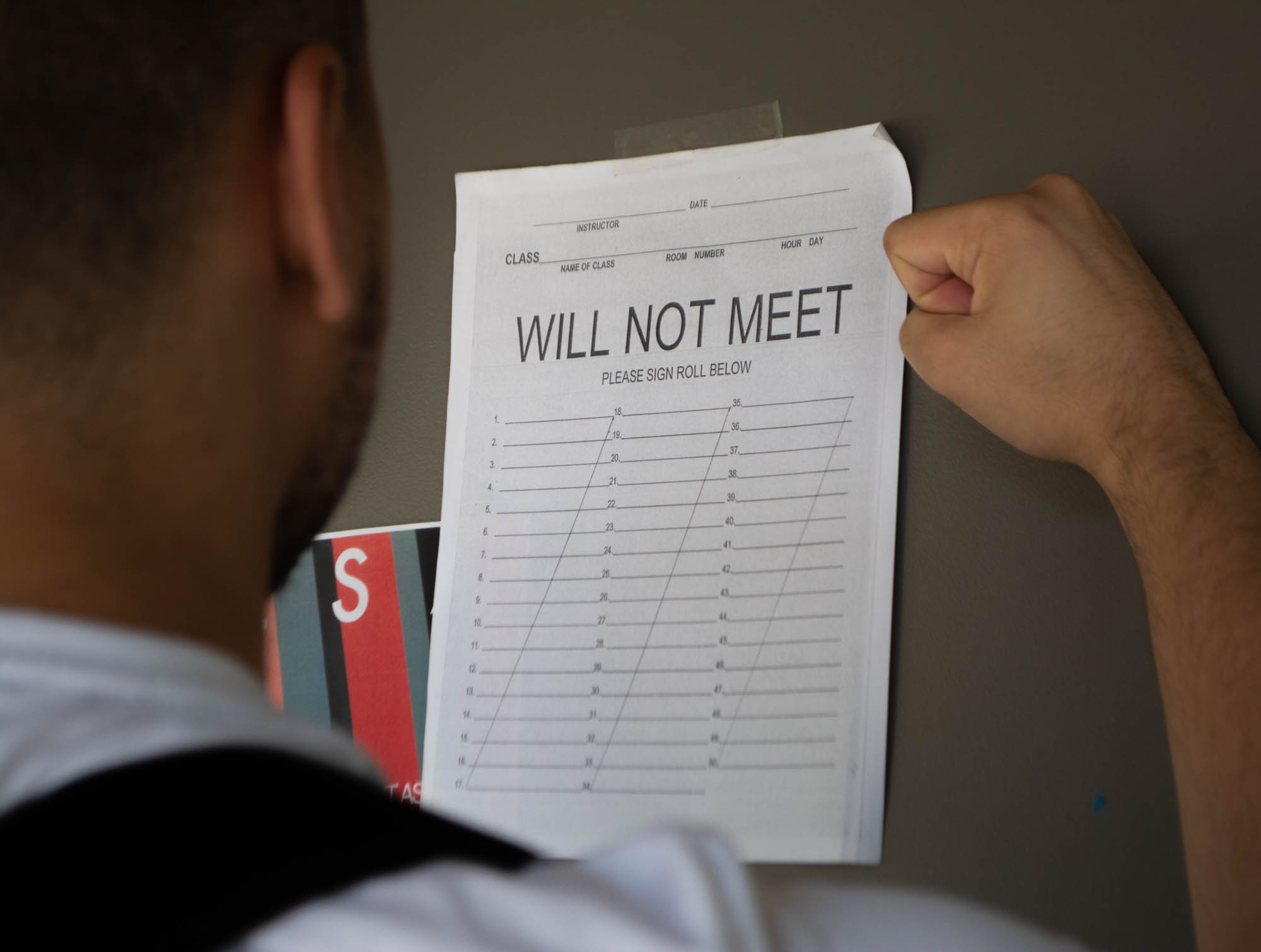 *Correction*
The article incorrectly states Mary Anne Gavarra-Oh said they don't cancel the same class within two years, it should say two semesters.
---
Canceling a class before the semester starts is not ideal for either students or faculty, but it can't always be avoided. 
In the week prior to the start of the fall 2019 semester, 18 sections were canceled. 
Vice-President of Academic Affairs Sheri Berger explained the factors and reasoning behind cancelling a class.
"We're looking to see where the demand is; what classes are filling, and which ones aren't," Berger said. "We'll cancel something that doesn't have a high demand for something that does; we do a conversion. This happened a lot this year with the AB705 in English and Math."
Assembly Ballot 705 is a statewide legislative decision that changed the way students are placed into English and Math. 
In the past, Pierce College used a placement test to classify what transfer level math and english classes they belong in.  AB705 now requires high school information to determine this information.
"In this new model, it was hard for us to predict how students were going to be placed," Berger said. "We took a guess. It turned out we needed more statistics and algebra [classes]." 
Classes are usually cancelled due to low enrollment. However, some classes with low enrollment may still be kept due to their importance. 
Though 15 is the number of students required for a class to remain open (eight if the class is considered advanced), some classes with fewer than eight students are not cancelled. 
"Some students need it to finish their program," Berger said. "Even if that class has six students, if that class doesn't stay, those six students don't finish their program."  
Berger recommends that students take full advantage of their registration dates and plan their schedule ahead of time. Doing so gives administration the ability to fill a class appropriately.
On the chance a class is canceled, students will have enough time to reorganize their schedule.
Dean of Academic Affairs Mary Anne Gavarra-Oh explained that while cancelling a class is sometimes unavoidable, students are never abandoned and remain a priority.
"I need to know that these classes are not going to be a bottleneck toward the students to graduate. We don't cancel the same class within two years," Gavarra-Oh said. 
When classes are canceled, the department chair will notify students and provide different time offerings or alternative classes. 
Defensive Back Jalen Burton understands the importance of being able to schedule his classes around his busy days. 
"I decided to schedule my classes in the morning, because we have meetings and practices in the afternoons, and get home in time to do my homework," Burton said. "Even if my class were to get dropped, I have good coaches and staff that can help me find another class to fit my schedule."
Despite the cancelled classes, Pierce finds itself at 101% enrollment rate from last year and still above the 97% enrollment rate of the surrounding district.